Axios Pro generated $2 million in 2022 with more than 3K paid subscribers
January 20, 2023 • 4 min read
•
•
Ivy Liu
Axios launched its subscription business, Axios Pro, in January 2022 and within that first calendar year, secured more than 3,000 paid subscribers who contributed about $2 million in revenue, according to the company.
At the one year mark, Axios Pro's subscriber retention rate is a healthy 100%, but as Pro only offers annual subscriptions, it's unclear how many of those subscribers have already reached their renewal point. Axios did not respond with the percentage at the time of publication. The amount of money Axios Pro is expected to generate in 2023 is already up 20% year-over-year based on the renewals it's sold and the increases to subscription packages for those returning subscribers, meaning subscribers are staying and willing to pay more for their second year of Axios Pro. But the current economic slowdown and rise in inflation poses a risk to publishers' subscription businesses — particularly those with premium subscription products.
After all, the price for an Axios Pro subscription, which allows readers to "go deeper" on topics ranging from media deals to health care policy, is not cheap. An annual subscription to one Pro newsletter runs $599 while an all-access subscription to every Pro product costs $2,499 per year. Axios did not provide an average price for what its subscribers were paying.
As a premium subscription model, subscribers are typically business professionals who are likely to expense the cost with their companies. Or in other cases, corporate subscriptions are sold to companies directly who have multiple employees reading the content at a lower rate per user. Because of this subscriber base, Axios runs the risk of its Pro product being ruled an extraneous expenses and getting cut from the budget as a result of companies trying to stay afloat.
The advantage of B2B and premium business subscriptions is that the retention rates tend to be higher on average, according to Justin Eisenband, managing director of the Telecom, Media & Technology industry group at FTI Consulting, when compared to news, politics or lifestyle subscriptions. However, "with corporate cut downs and expenses being looked at, there has been an uplift in churn there as well. [Business publications] are not immune to it."
Axios publisher Nick Johnston said he's not seeing a direct impact on retention from clients cutting down expenses due to the economic downturn, but the reality of the current economy means that the products his team is selling have to be great. "If you have great reporters delivering great information and awesome scoops, those are things that people have to read, especially in the subscription areas that we started in," he said.
Co-founder and president Roy Schwartz said on an episode of the Digiday Podcast from 2021 that his ultimate outline for the company is to have the Pro business represent 50% of Axios' total revenue. In 2022, Axios' total revenue was just south of $100 million, according to the company, putting Axios Pros' contribution at less than 1%. Given that, increasing the subscriber base in 2023 is a necessary step for Pro to close the gap and achieve that 50-50 split with the rest of the business.
For Johnston, adding more newsletter products, hosting subscriber-only events and happy hours and doing as many subscriber surveys as possible will enable the business to grow in 2023.
"When you go into a subscription product, especially a high-dollar one like ours, you can get a lot of very useful feedback from these readers because they are very discerning. To get them to swipe a credit card and give you $500 or $1,000, they're really going to pay attention to that content and they're really going to have thoughts about it," said Johnston, who added that most of his time as publisher is spent taking phone calls with subscribers, potential subscribers and with the Pro sales team to gather as much feedback and options as possible.
When asked if Pro is profitable, a spokesperson said that the business is still considered to be an investment for the company as it builds out new verticals and teams (editor's note: translation — no). In February, Pro is planning to launch two new Policy newsletters covering tech and engineering, both of which Johnston said were built using insights from prospective subscribers.
"People started to reach out and express interest before the product even existed. I would be on the phone with potential [subscribers, asking them to] tell me your pain points," he said.
According to Eisenband, incentivizing annual or two-year-long subscriptions improves retention and combats churn, so offering a multi-year subscription option at a slightly discounted rate at the time of renewal is one way to ensure the subscription business doesn't get impacted by potential cost cutting this year.
What's more, "community building can be a great way of driving engagement amongst readers. That's really the retention tool that works the best, but also very hard to execute," added Eisenband.
Update: After publication, a company spokesperson stated that Johnston misspoke and Axios earned $50-60 million from ad revenue alone in 2022. Total revenue for the year clocked in just shy of $100 million.
https://digiday.com/?p=485177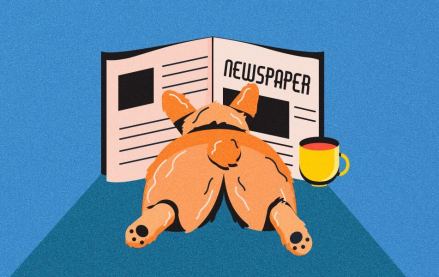 November 30, 2023 • 4 min read
Digiday+ Research found that publishers' programmatic ad revenue didn't quite live up to expectations this year, but they still see it as a growth area.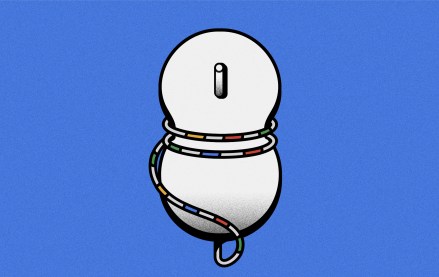 November 30, 2023 • 13 min read
For a couple of publishers, referrals from Google are down upwards of 60%.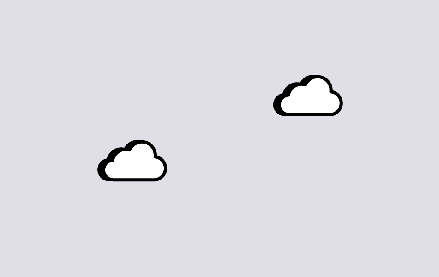 November 29, 2023 • 6 min read
Reducing carbon emissions from the digital ad ecosystem is an important priority, but various players are skeptical that much can — and is — being done to practice sustainability.