As Amazon's media ambitions grow, publishers are wary
November 28, 2017 • 4 min read
•
•
As Amazon's media ambitions grow with every passing quarter, it is leaning on its publisher partners more than ever to realize them.
Some publishers are dedicating entire teams to creating content purely for Amazon's voice-activated Echo devices or to porting content like recipes over to Amazon Prime Now, its same-day delivery service. Meredith's AllRecipes product development team of five dedicated to porting its content into the Amazon Echo Show, the Alexa-powered video device. Fexy Media, the parent of Serious Eats and Simply Recipes, has a team of 16, plus four contractors, adding the sites' recipes to Amazon Prime Now.
But not all of the requests Amazon makes are met with enthusiasm. Some publishers said Amazon frequently asks publishers to create content with no clear incentive, leaving many uncertain and frustrated by their inability to make inroads with such a large platform.
The tension stems from the fact that Amazon's chief goals of growing its e-commerce business and Prime membership program conflict with publishers' goal to grow audience and consumer revenue. Amazon did not respond to a request for comment. Publishers have spun up teams for platforms before, only to be burned when the platforms didn't deliver on revenue.
"This is the frenemy question with various platforms," said Stan Pavlovsky, the president of Meredith Digital. "If we're going to partner with Amazon, or Apple or Google, it has to be a win-win."
Amazon has plenty of places for publishers to put their content. It has a video distribution platform (Amazon Prime Video), social platform (Instagram-like Spark), voice platform (Alexa), plus its product pages, where publishers can put things like product videos.
Some of these products have gotten traction among publishers. The Amazon Echo Show is only six months old, but it's attracted publishers from Meredith to CNBC to The Telegraph, which hired six people specifically to create content for the Echo Show. For publishers, the Echo Show is a way to learn about nascent mediums like voice or connected televisions, which they expect will become sources of audience in the future.
"If [Echo Show] really takes off within smart TVs, it could very rapidly become a very substantial amount of people who have access to our brand," Chris Taylor, chief information officer at The Telegraph, told Digiday earlier this month.
The benefit to working with other parts of Amazon's ecosystem is less clear. Multiple publishers, speaking on condition of anonymity to avoid inflaming a key partner, said that in the case of Spark, or its Interesting Finds section, an area where users — including publishers — can choose products that are sold through Amazon's platforms, Amazon offers no specific incentives.
"I think they just expect that people will do this for the exposure," said one publisher. "But we don't need Amazon for that."
For example, Amazon wants publishers to create videos that can be distributed across its product pages, according to multiple publishers. It offers them the chance to sell pre-roll advertising and distribute branded content — matching or exceeding the monetization options offered by Facebook and YouTube.
But while Amazon has a huge user base as the fourth most-visited site in the United States, according to SimilarWeb, publishers say few people are watching the videos on its product pages.
"There's no guarantee of a certain amount of views, no impression guarantee, no reverse affiliate fee offers," said one publisher when describing Amazon's pitch for getting video onto its platform.
That makes it hard to sell advertising, and that is partly by design. Amazon's main focus is growing its commerce and Prime business. In meetings with media agencies, Amazon stresses the limitation of its ad inventory.
Some publishers are willing to devote resources to Amazon when there's potential for a profitable collaboration, as Serious Eats and Simply Recipes did to make recipes shoppable via Amazon Prime Now. The Fexy team worked with Amazon's content, testing, business intelligence and marketing teams to integrate the recipes and make sure the right quantities of goods wound up in users' carts.
But for publishers without a clear economic incentive, it's hard to commit resources, particularly with so many of them feeling the sting from pivoting to video to accommodate Facebook.
"At first, you're willing to work with them," another publisher said. "But I'm sure publishers are going to become more defensive about this over time."
https://digiday.com/?p=265271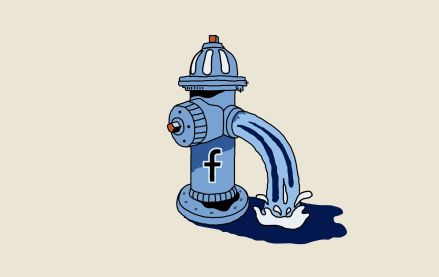 October 4, 2023 • 5 min read
•
•
Publishers are still feeling the effects of a change Facebook made in May that caused a steep decline in referral traffic. Nearly four months later, publishers aren't sure when — or if — that traffic will come back.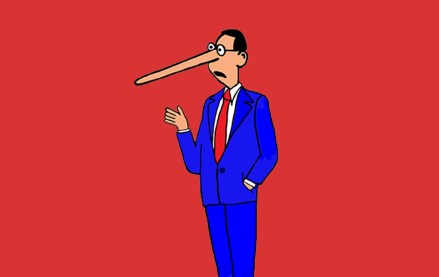 October 3, 2023 • 7 min read
•
•
A new definition for MFAs is available but the vague nature of the guidelines is leading to a lack of standards that might prevent adoption.
October 2, 2023 • 1 min read
•
•
The publishers who attended DPS were focused on the potential upsides of applying the technology to their operations while guarding against the downsides.