In the age of coronavirus, publishers see a podcast mini boom
March 12, 2020 • 3 min read
•
•
Publishers have rolled out a litany of special coronavirus products to cover the growing epidemic, like newsletters and live blogs and, of course, podcasts.
At the end of February, CNN launched "Coronavirus: Fact vs Fiction" a daily 10-minute myth-busting show which hit 1 million downloads a week after launch. Within a few days, it was number three on Apple's podcast list and number one in Apple's News category. The Guardian introduced extra virus-related episodes to its health podcast vertical "Science Weekly" as well as dedicating episodes of its daily news podcast "Today in Focus." The Guardian said it was too soon to share podcast numbers but its first coronavirus-dedicated show on January 24 is one of its most popular episodes of "Science Weekly". The BBC World Service also launched a daily-related show, "Coronavirus Global Update" last week.
More broadly, since January 22 across podcast network Acast there have been 650 episodes which reference "corona" or "covid" in the episode titles. These have been downloaded 16 million times, according to the platform, which works with publishers like The Guardian and Financial Times. A number of individual coronavirus-related podcast episodes have had over 300,000 listens each. The most popular day was March 5 where there were over 875,000 listens across coronavirus-related podcasts on Acast's network.
"Both publishers and consumers are going back to trusted long-form sources of information that can be refreshed very quickly," said Peter Mitchell, group managing director at podcast consultancy 4DC. Typically publishers decide each month on the content of their upcoming shows, according to sources. "News is the biggest genre-growth in podcasts, it's not surprising that's where there's growth."
In February, coverage of coronavirus was responsible for over 100 million page views for The Guardian. Since the start of the outbreak, the BBC has had 217 million page views to its coronavirus coverage. Yet a lot of advertisers have added coronovirus to their keyword blocklists. On a show by show basis, podcasts don't have the same semantic content verification and blocking methods. Advertisers can opt to not run ads across genre-based verticals like politics and news, but, according to Acast, brands aren't as squeamish about appearing next to hard news in podcasts.
"Advertisers might pull out of a whole vertical, but we haven't seen that before and they're not currently doing that," said Sam Shetabi, U.K. content director at Acast.
In fact, the growing health concerns has seen the number of health-related audio ads go up, said Scott Simonelli, CEO of audio ad platform Veritonic. The number of healthcare, health products and cleaning product-related audio ads — around 20% of which are podcast ads — has roughly doubled since January. Although some of this will is due to general cold and flu season. The number of ads that mention "virus" specifically has gone from zero to 20 in the last two weeks. And the relevancy score of health-related ads has increased by between 10% and 15%, he said.
"If I'm a brand or advertiser I would be thinking 'how I can capitalize on this' and it would be to talk about benefits of my health product in a climate where people are more health-conscious," said Simonelli.
There is, however, a reluctance from publishers to be seen as profiteering from the virus. A number of publishers in Acast's network have turned off ads from their related shows. "Anecdotally, publishers are seeing this as a public health service in its truest form," said Shetabi.
Even if ads were turned on, the revenue would be pretty negligible. For Acast, CPMs for spot ads range between £12 ($15.52) and £18 ($23.28) depending on the market and the targeting capabilities. Ad revenue from a podcast with 300,000 listens would generate around £5,000 ($6,467) for spot ads, according to estimates.
Update: This article has been updated to include The Guardian's response.
https://digiday.com/?p=360965
October 2, 2023 • 1 min read
•
•
The publishers who attended DPS were focused on the potential upsides of applying the technology to their operations while guarding against the downsides.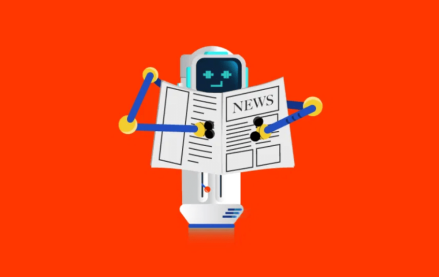 October 2, 2023 • 4 min read
•
•
Now that ChatGPT users can surf the internet for information, some publishers are reconsidering the weight of the issue.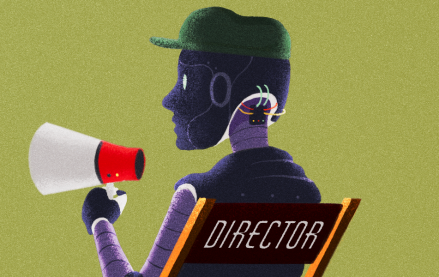 October 2, 2023 • 5 min read
•
•
As Meta makes celebrity-like chatbots, ChatGPT learned to "hear," "see" and "speak" while Spotify is piloting AI-translated podcasts.