With 156% growth in 2018, Vice Media focuses on programmatic guaranteed deals
May 16, 2019 • 5 min read
•
•
Vice Media has seen a considerable bump in programmatic guaranteed revenue over the last year.
In 2018, Vice Media revenue from those types of deals rose 156% compared to the previous year. The publisher declined to reveal what the base was, but said it was sizable.
While its non-guaranteed revenue, comprising open marketplace and private marketplace deals, also grew, it was at a slower rate of 60% during the same period.
That's why a core priority for the publisher's programmatic strategy centers on continuing to grow its programmatic guaranteed deals, which is being driven predominantly by video, according to Alex Payne, svp of programmatic solutions for Vice Media.
Vice Media's revenue growth stalled over the last year. In 2018, the company predicted revenue to be between $600 million and $650 million — flat with 2017, according to The Wall Street Journal. The media business then underwent a series of staff cuts in early 2019 to try and reduce costs. At the turn of the year, 10% of its 2,500 workforce was cut. Some market observers linked its 2017 revenue miss to its struggle to capitalize on its cable TV channel Viceland. Ever since it has been on a mission to raise funds. In May, the company reportedly raised $250 million from a group of investors in order to help fund its turnaround strategy.
Vice Media hasn't been the only digital media company to struggle to hit its revenue projections, with rivals such as Vox Media and BuzzFeed also missing revenue targets.
Part of Vice Media's retrenchment involves programmatic video advertising growth. Publishers across the board have enjoyed a second wind from programmatic guaranteed deals, which many attributed partly to the arrival of the General Data Protection Regulation, and the subsequent demand from ad buyers for data-privacy safe environments in which to buy ads. But there are other factors too, such as the fact it is less vulnerable to fraud than the open marketplace, for instance. "It [programmatic guaranteed] is where we can build more trust with our advertisers, particularly around video," said Payne.
Vice Media wants to replicate the traditional insertion order-based approach it uses for its video everywhere ad product for programmatic particularly when it comes to its connected TV app, which includes Viceland and Vice Video content. Vice directly manages CTV inventory on Roku and Apple TV. The publisher wouldn't share specific inventory volumes but said the split between the two is 77% and 23%, respectively.
"CTV inventory is an area where we want to improve monetization," said Payne. "That will be a constant focus for us."
As well as pushing for more programmatic deals for its CTV inventory, Vice Media wants to capitalize on selling its off-platform video inventory on YouTube, for instance, on a programmatic guaranteed basis. The publisher has recorded a growing amount of traffic coming from Apple News and hopes to better monetize that in time too, said Payne. Currently, Vice Media attributes over 25% of its global video inventory, comprising in-stream and out-stream. Apple lets it sell the inventory on the News app, but just on a direct basis, not programmatically. But Vice Media is hopeful that will change. "We want the programmatic spend to be as cross-platform as possible, so that's an area we'd like to see innovated," added Payne.
Programmatic revenue for video increased 1,500% in 2018 compared to the previous year, but from a much smaller base than its programmatic guaranteed revenue, he said.
Although much of Vice Media's focus will be on growing video and guaranteed deals, that's not to say it will neglect non-guaranteed programmatic deals, that is, open marketplace and PMPs.
Like every other publisher, Vice Media has enjoyed the beefed-up yields that the arrival of header bidding introduced. While header bidding for some publishers has flattened, it remains stable for Vice Media, according to Payne. However, the publisher hasn't been immune to the inevitable complexities and challenges the proliferation of header bidding introduced to the open market, including managing a higher number of SSP partners.
Vice Media has a team of three programmatic strategy specialists, who sit in the London, New York and the Netherlands offices. The rest of the Vice sales team incorporate programmatic into their sales deals. That means the three senior programmatic specialists — Payne is among them — must figure out ways to push up the growth achieved in programmatic advertising seen in more mature markets like the U.S. and Europe to growing markets across the Asia Pacific region and Latin America. For that reason, its open-market strategy is focused hard on consolidation and reducing complexity in header-bidding processes.
"Our mission OPM side is to strengthen our relationship with monetization partners and SSPs that can support us globally and particularly in those emerging regions, and which can bring new solutions to that address market issues."
Although Google's unified pricing changes stirred up a lot of frustration among many publishers, who felt the changes were too restrictive, Vice Media was among those publishers that has embraced the new features. One change involved the reduction of rules to 100, a feature that sparked outrage for some publishers accustomed to using double or triple that number to set floor prices. But for Vice Media, that centralization and unification of pricing rules among the different SSPs it works with, was welcome. However, Payne backed the notion set by other publishers that the rules should be made flexible so that publishers can decide themselves how many they set.
Although it is hot on consolidation, Vice Media doesn't just want one ad tech partner, but many. A core area the publisher wants solved is around fraud. The publisher still struggles with fraudulent redirects, where users click through from an ad that offers a false promise, only to find themselves scammed or in some dodgy site. "This is still an issue in our market, and we'd love to see it eradicated. The fact there are bad actors that continue to operate shows there is a degree of success. It would be great to get to a point where they no longer see a return on their activity," said Payne.
Rather than be yet another burden for cash-strapped publishers to solve, a browser-level solution would be warmly welcomed, he added.
https://digiday.com/?p=334262
October 2, 2023 • 1 min read
•
•
The publishers who attended DPS were focused on the potential upsides of applying the technology to their operations while guarding against the downsides.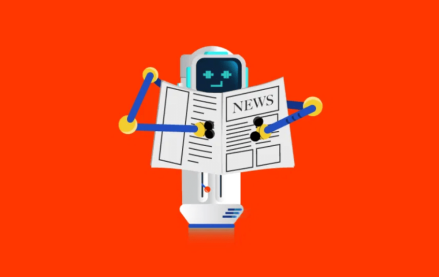 October 2, 2023 • 4 min read
•
•
Now that ChatGPT users can surf the internet for information, some publishers are reconsidering the weight of the issue.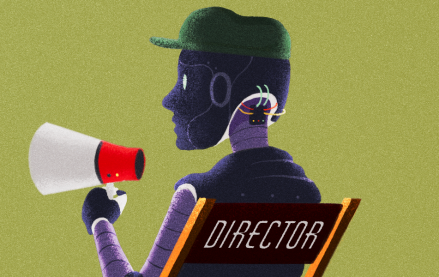 October 2, 2023 • 5 min read
•
•
As Meta makes celebrity-like chatbots, ChatGPT learned to "hear," "see" and "speak" while Spotify is piloting AI-translated podcasts.