'Thinking along the wrong trajectory': Digital media mergers won't solve the duopoly problem
November 20, 2018 • 5 min read
Mergers between top digital media companies such as BuzzFeed, Group Nine Media and Refinery29 are unlikely to happen anytime soon — and are not the answer to solving business problems related to Google and Facebook.
In an interview with The New York Times, BuzzFeed CEO Jonah Peretti floated the idea of a merger between similarly constructed digital publishers such as BuzzFeed, Group Nine Media, Refinery29, Vox Media and Vice Media. Such a combined entity "would probably be able to get paid more money" in terms of ad revenue shared by Google and Facebook, Peretti said in the interview.
Two founders of the aforementioned companies confirmed that they have had conversations about potential mergers and tie-ups. But they also expressed caution that these are "floaters": ideas mulled over drinks for years rather than something concrete that is likely to happen anytime soon. Both sources also expressed skepticism that any such merger could ever happen unless an external source — a large bank or fund — came in with billions of dollar to purchase and roll up the businesses. And even then, both founders independently admitted that many of the investors in these companies would have to eat significant write-downs in order for any such deal to take place. (Vice Media alone, after all, is valued at $5.7 billion.)
Beyond that mergers rarely turn out well, and combining several companies and their redundant infrastructures and vastly different cultures — not to mention the management knife fights that always ensue — would hardly be a prescription for stealing a march on the duopoly.
But considering where digital publishing is right now, seemingly showing up to a gun fight with a butter knife, the idea has become more frequent in the last two years, as big digital publishers grapple with slowing advertising growth and missed revenue targets, according to two digital media executives. BuzzFeed missed its 2017 revenue target of $350 million by roughly $90 million, according to The Times, which also reported that the company is on track to make more than $300 million this year. Vice Media is on track to miss its revenue goals by around $100 million and plans to shed its workforce by 10-15 percent, according to an earlier report from The Wall Street Journal.
As one digital publishing founder said to Digiday, the days of 100 percent growth rates at these companies are over. What's worse, the declining growth and pressure is coming at a time of unprecedented economic expansion and a decided shift of advertiser budgets to digital media. U.S. digital ad revenues hit $49.5 billion in the first half of 2018, up 23 percent year over year and a new record according to research conducted by the IAB and PwC US.
The dire straits for digital media in an economic downturn would grow even more perilous, particularly as investors look to get out of investments made at the frothy heights of digital media. "The more you pressed these companies on how they were going to find real value, not only in terms of revenue but the growth strategy in general, they sounded more and more like TV," said an executive at a Refinery29 investor.
There is the potential to earn more profits by banding together. All of these big venture capital-backed digital publishers have their own tech and product teams, content management systems and various operational departments. Redundant roles would be eliminated in a merged entity, leaving mostly content and advertising sales intact. "Other than that, it's all shared infrastructure — it's what magazine companies have been doing forever," said a source.
Mergers are pretty common in other media industries, including TV and print. The emergence of cable TV created new 24-hour channels and programming brands, which are run by merged corporate giants such as Discovery Inc. and Viacom. As one founder argued, when revenue growth slows down, the logical next step is to look for "inorganic" growth by way of mergers and acquisitions.
But one thing that differentiates digital media with traditional businesses that underwent M&A: the outsize power in the hands of their distributors. BuzzFeed, Group Nine Media and others rely on Google and Facebook for distribution. But as open platforms for a seemingly infinite number of content sources, Google and Facebook don't necessarily need big digital publishers. And while eMarketer projections declare that the duopoly's control of the U.S. advertising market will slightly decrease in 2018, both companies are still expected to capture nearly 57 percent of digital ad dollars this year. Google and Facebook have a power in the way that cable distributors such as Comcast or Optimum don't.
"Trying to come together to aggregate scale and improve ad-share terms with Facebook and Google is thinking along the wrong trajectory: [The publishers] are never going to have the scale to compete with the duopoly," said Chris Erwin, co-founder of consulting firm Doing Work As. "They will just slow their demise, and not generate any new cash flow. What they need to do is to re-think their business models on what Facebook and Google can't do."
Sources at these big digital publishers privately expressed skepticism that a merged entity could wrangle more dollars out of Google and Facebook. The only thing that could significantly change the relationship between platforms and publishers is if advertisers choose to move ad dollars from the former to the latter — something which, even after the latest Facebook scandal, advertisers are unlikely to do.
"Advertisers need to change," said one publishing executive. "The only thing that can change the behavior at platforms is if advertisers were to abandon them."
https://digiday.com/?p=312654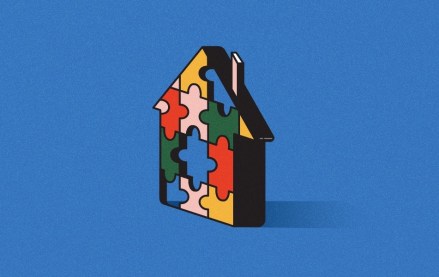 September 22, 2023 • 4 min read
Apartment Therapy's president Riva Syrop took the stage at the Digiday Publishing Summit to discuss the convergence of commerce and sponsorship revenue within its Small/Cool event.
September 22, 2023 • 4 min read
Media execs took stage at the Digiday Publishing Summit to discuss the growing importance of ROI in ad campaigns this year.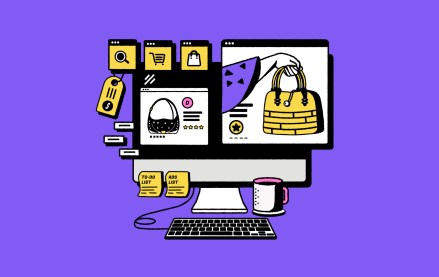 September 22, 2023 • 4 min read
CEO Satya Nadella said AI assistants will be as ubiquitous as PCs and will help users navigate across apps, operating systems and devices.