What publishers and advertisers want from Microsoft's new chat ads API
May 11, 2023 • 7 min read
•
•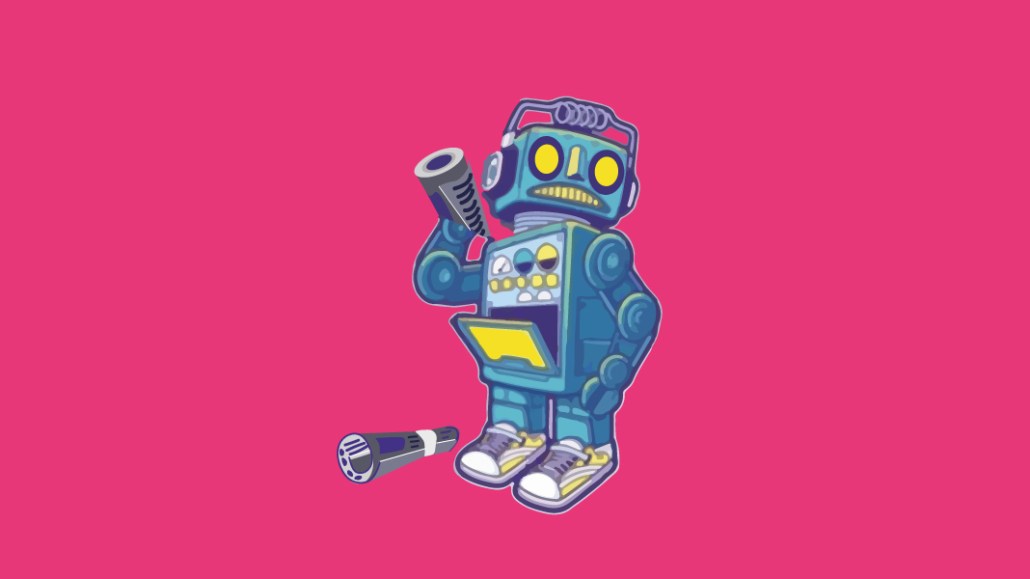 When it comes to the future of generative AI and advertising, Google I/O took center stage on Wednesday. However, it wasn't the first tech giant this week to tease out new ways of making ad money from chatbots.
Microsoft was first out of the gate, showcasing a new chat API on Monday to help publishers, apps and other online services monetize ads within other companies' chat experiences. The goal of the API is to let companies customize experiences while serving ads on chat platforms from Microsoft itself or other companies.
Bing has already inserted ads into Bing Chat. So far, the company is keeping ad load low while making sure "relevance is extremely high," according to Kya Sainsbury-Carter, corporate vp of Microsoft Advertising, who now oversees the company's $18 billion ads business. Some early categories it's focusing on include travel, real estate, retail, health, tech, auto and telcos, which are seen as topics of consumer interest.
"Increased ad loads will really be based on commercially relevant queries," she said during a press briefing on May 3 in New York. "So as they grow, which we expect will happen as usage grows, then the opportunity to place our ads will grow and when we get to the point where we need to meet that, that'd be exciting."
So far, details for the new Bing chat API are somewhat scant, leaving some marketers to speculate that Microsoft timed its announcement at least in part to upstage Google's own event. However, publishers and advertisers say they see the potential of making more money from chat ads even if they also still have plenty of questions.
When Digiday asked for more info this week about the new API, a Microsoft spokesperson said the company only shares the API documentation with partners — citing policies for its other APIs — and that the revenue share plan is "aligned with our existing partnership with adverting partners."
In terms of new formats, the spokesperson said the goal is to offer partners "the same ad experience" Bing has across other platforms, including text ads, product ads, multimedia ads, vertical ads and with the addition of hover-over ads coming soon.
Part of the process with the new API rollout includes gathering feedback from partners about what they'd like to see from Microsoft. That might include adding more visual components such as video and photos — something that Snap is also exploring with its new "My AI" bot that's also powered by OpenAI.
According to Sainsbury-Carter, discussions have included content creation possibilities along with ways of automating campaign assets, translating into various languages and scaling campaigns and improving reporting.
How publishers might make money from chat ads
Even before they're able to monetize chat with ads, publishers such as BuzzFeed Inc. and Ingenio already are creating AI-powered chat experiences for readers. Publishing executives at both companies told Digiday they're interested to hear more about Microsoft's offering and to explore ways to make money from their bots.
Josh Jaffe, Ingenio's president of media, said he had not yet heard about this launch from Microsoft when he spoke with Digiday on Tuesday morning. Ingenio — which owns websites like Horoscope.com and Astrology.com — used OpenAI's ChatGPT API to create its own spiritual guide chatbot to personalize content based on a user's birth chart. Last month, the chatbot launched internally to Ingenio's media division and will be tested by the entire company this week before being released publicly "soon," Jaffe said.
Although there's not an easy way to monetize the chat experience, Jaffe said Ingenio wouldn't put ads in its chatbot until his team feels the chat product's distribution, design and tone are set. However, Jaffe said it could be "interesting" if Microsoft's new product lets publishers insert ads into their chat experience on-site and make money from longer text-heavy conversations. He added that creating generative AI-powered chat experiences on-site isn't too difficult for a publisher that has a team of engineers and UX designers.
"You just need some design, plug in to OpenAI API or someone else's [large language model] and then create a prompt, so that you've customized it. It's not that difficult and that's what we're doing," Jaffe said.
When asked if it was too early for publishers to be able to take advantage of Microsoft's latest product offering, Jaffe said he believed the timing was right and a "smart move" even if there isn't a lot of adoption — especially with all the competition between Microsoft and Google around generative AI initiatives. According to Jaffe, Microsoft's publisher API would be useful as another revenue stream as long as ads aren't "contextually irrelevant, distracting [or] degrading what is generally a good experience."
Jess Probus, svp of BuzzFeed editorial, said in an email that BuzzFeed is "open to exploring all kinds of monetization that can enhance revenue on BuzzFeed content across platforms and sites." BuzzFeed created an AI-powered chatbot game in March called "Under the Influencer," also built using OpenAI's ChatGPT API.
"We're excited to learn more about opportunities like these in the emerging AI-native content space," Probus added.
In an email to Digiday, Jacob Salamon, vp of business development at Trusted Media Brands, said the company is among the publishers "eager to learn more."
"We're absolutely interested in ways to increase engagement, content and ad relevance, and recommendations on our sites, and we believe AI is a powerful way to do so," said Salamon, who is a member of TMB's AI task force.
Not all publishers are interested in developing chat experiences on their sites. An Arena Group spokesperson said in an email that the company's focus is "more on leveraging AI to improve content workflows [and] current editorial efforts and not so much on integrating chat experiences on-property."
What advertisers want from chat ads
Agency executives see the potential of contextual ad-targeting could be a useful alternative to current options — especially as data-driven marketing efforts via third-party cookies become less effective. However there are still plenty of questions around what ad inventory will look like within Bing Chat, what costs might be, and whether advertisers in similar categories might show up next to each other or be forced to outbid the competition.
Analyzing conversations in chat-based ads might also help advertisers with measurement while also leading to a better understanding of why they lose some customers along the way, according to Jeff MacDonald, social strategy director at Mekanism. This might be especially helpful for categories where people research a lot such as cars, electronics and fashion.
"What I would love is an obfuscated summary of a conversation that led a user to us, to our product, to our customer," MacDonald said. "Whether that's their search journey, their conversation journey, a sentiment analysis, that would be much better than what we're getting right now with attribution, which is very little."'
Beyond Microsoft's new API, some agencies are already moving forward with developing their own new formats. Earlier this week, Toronto-based Cairns O'Neil and its adtech partner AdForm released a creative optimization tool that uses ChatGPT to create banner ad headlines.
Starting with a new campaign for Rakuten Kobo, the tool only took a few weeks to develop, according to Cairns O'Neil Managing Director of Digital Robin LeGassicke. Although LeGassicke hadn't heard anything yet from Bing about its new API, she said some clients have been experimenting more with Bing lately including a few clients who have moved over small test budgets of around 2% of their total marketing spend.
"What we see is the possibility around the conversational language that comes with AI and how it would translate outside of your traditional visual ad units, beyond traditional mobile ads, and into smart home devices," said LeGassicke.
Until Microsoft releases more info about its API, many of the potential benefits or risks are still mostly hypothetical. However, some trade organizations still have lots of questions about what large language models such as Microsoft's and others mean for intellectual property rights. For example, should companies that train AI with quality content from publishers also pay for it in addition to offering other ways of monetizing it?
"It's like any other intellectual property that you'd expect payment for," said Danielle Coffey, evp and general counsel at the News/Media Alliance, which represents around 2,000 newspapers in the U.S. and Canada. "Why are we always offered advertising as a solution to how to monetize our content, which has inherent value? If you sell a pack of bubble gum at the store, you don't say, 'I'm going to sell you advertising instead of $1.'"
https://digiday.com/?p=503549
December 6, 2023 • 3 min read
Although 2024 is shaping up to be a big year for ad spending with the potentially most expensive presidential election in history on its way, there remains some uncertainty in the industry — given the economic conditions and move toward cookie deprecation.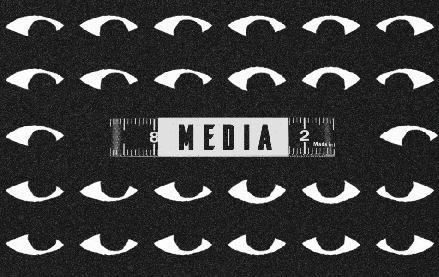 December 6, 2023 • 3 min read
VideoAmp introduced the ability to commingle various ID sets into its clean room technology, and it's already available to current users of VideoAmp's measurement software.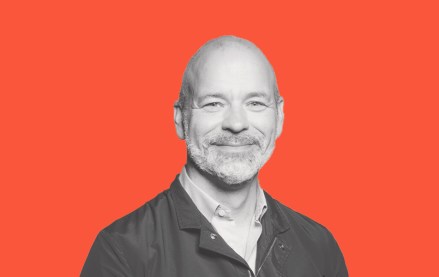 December 4, 2023 • 5 min read
Even with more than 20 agencies and 3,000 employees under its umbrella, parent Plus Company doesn't position itself as the typical holding company.