Media Buying Briefing: What you'll learn at the Media Buying Summit this week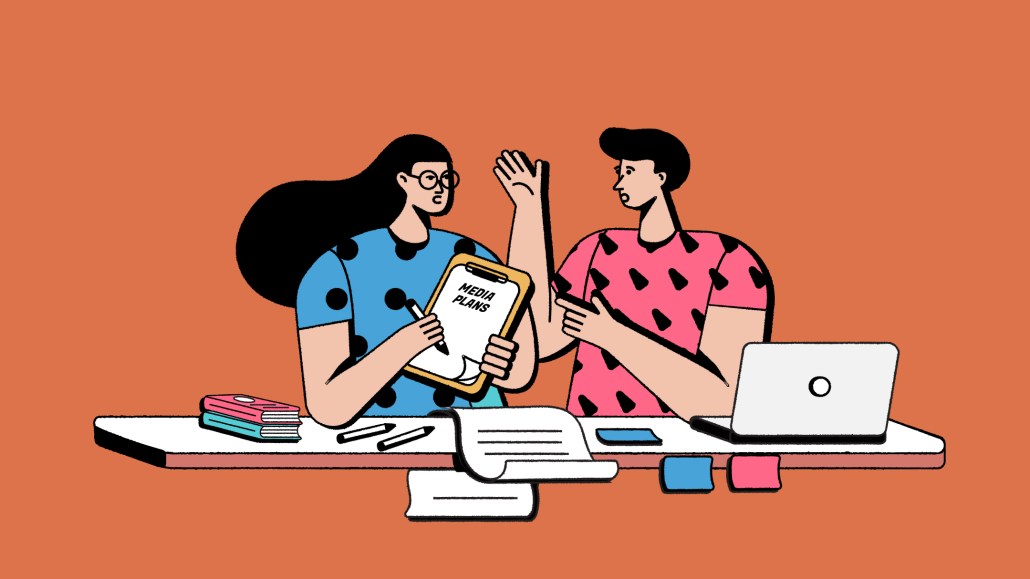 Ivy Liu
This Media Buying Briefing covers the latest in agency news and media buying for Digiday+ members and is distributed over email every Monday at 10 a.m. ET. More from the series →
Today begins three days of analyzing the media agency business as Digiday hosts its twice-yearly Media Buying Summit, this spring in New Orleans. For those of you not fortunate enough to attend in person, make sure you don't miss our summit this fall, which will be held Oct. 16 to 18 in Naples, Fla.
At DMBS, we strive to tackle the major issues on the minds and desks of media agency executives and staffers, and we seek out experts in those fields to share their stories of success and challenge. This spring's summit is no exception. Here's what we have on the docket — followed by a few things that aren't topics but will certainly find their way into the conversations taking place this week.
Commerce media is set to dominate the marketplace
Digiday has written a lot about the exploding growth of commerce media — a catch-all term that incorporates e-commerce and retail media networks, made popular by the McKinsey duo of Quentin George and Jon Flugstad. The two execs open today's sessions with a presentation that showcases why this field is exploding and what it can mean for brands and their media agencies.
In short, the opportunity to get brands closer to customers' points of purchase (either IRL or online) inherently increases the chances of that advertising to convince customers to buy. It's that simple — and yet, as the agency world has done so many times, it's rendered complicated by technology and measurement challenges.
"It's expansive in the promise and the opportunity of what [commerce media] can be, but we also need to be really clear about the reality of 'You don't understand, I can't even get 50% viewability on the retail media'," said George, partner and commerce media leader at McKinsey.
The role of Web 3 (which has already been crowded out of headlines by AI)
Only six months ago, you couldn't get through a day without reading something about the Metaverse or a Web3 activation, and yet many of those storylines have faded — while media agencies get to work actually figuring out the best ways to harness this next-level opportunity for brands to commune and connect with people who can be potential customers. Walton Isaacson's managing director of digital, Albert Thompson, has been a regular speaker at Digiday conferences because he's always testing out new marketplaces and opportunities, and shares his thoughts and experiences with Digiday's media buying reporter Antoinette Siu.
The latest media obsession is over artificial intelligence in the wake of several generative AI releases from Microsoft to Google, and Digiday's senior marketing tech reporter Marty Swant has been covering many angles affecting marketers and agencies. Swant will touch on AI with Dentsu Media's senior vp and managing director Will Ferguson, as well as with Claire Russell, head of media at independent FitzCo. Naturally, those conversations will also address the looming privacy and fraud concerns that come with these new territories.
Evolving client relationships
One fundamental shift every media agency, from holding company giant to tiny independent, has felt is the changing needs and demands of clients in this quasi-post-pandemic world. The reality is many of the altered consumer habits that shook the media and marketing worlds in the wake of Covid-19 haven't turned out to be as permanent as initially thought. And there remains a lot of confusion among brands as to how to cement a stronger relationship with their customers, especially in light of new channels.
That reality has resulted in brands asking more than ever of their media agencies — from deeper diving research to new forms of connection through social and influencer channels to deeper consultative work. Both Media.Monks' global head of media Melissa Wisehart and Publicis' Media's chief investment officer Shelby Saville, know all too well how to grapple with those demands, and both will share how they've adapted scope of work and KPIs to address them.
Have talent problems eased up?
It would seem the era of quiet quitting that wracked the agency world in the early days of the pandemic are fading, and for a few reasons. For one, the proverbial green grass on the other side — in adtech and martech — has dried up as the tech world has undergone the biggest mass layoff in recent memory.
But for another, agencies have adapted a lot of their employee approaches to be more staff-friendly. 22Squared's head of talent Akash Sen will address some of these adaptations with Siu in a conversation on March 8, including mental health issues and a media residency program designed to train up people from a variety of backgrounds.
Without a doubt, issues around clutter in connected TV, privacy, measurement challenges and solutions, and diversity equity and inclusion will come up organically in the conversations and presentations throughout the summit. I hope that if you miss us in New Orleans this week, you'll attend this fall.
Color by numbers
Last month, Influencer management platform Uplify analyzed sponsored ads across YouTube, Twitch and Trovo to research live-streaming advertising budgets. It found that U.S. brands are spending $30,000 on average for influencer livestream marketing campaigns targeting Gen Z. — Antoinette Siu
The average budget mentioned allows brands to collaborate with 700-800 influencers cross-platform.
These ad block-resistance and non-skippable campaigns streams had an ad recall rate of 80% on average.
Uplify estimated a mix of various interactive formats using the average budget resulted in brands seeing a 1.25% click-through rate and average $13 CPM or $1.38 per click.
The company expects the current live-streaming audience of around 800 million to reach 1.41 billion by 2025.
Takeoff & landing
Software giant Adobe split its media duties for consumer media with two separate holding company shops: incumbent WPP's Wavemaker retains its U.S. business but added Latin America and the rest of North America to its work. Publicis Media beat out incumbent Dentsu for responsibilities in EMEA, Asia Pacific and Japan. Interestingly the two agency rivals are reported to be working through a cooperative center of excellence.
Martech platform Wunderkind which aims to help companies convert web traffic in potential customers, hired ex Adobe and Cheetah Digital exec Bill Ingram as its new CEO.
Out-of-home video network GSTV hired ex-Starcom exec Kristina Lutz as its executive vp of marketing, reporting to CEO Sean McCaffrey. Based in Chicago, Lutz most recently vp of strategic partnership marketing at CarSaver.
Direct quote
"AI is better with words than pictures so far."

Stagwell chairman/CEO Mark Penn on AI's role in the agency world
Speed reading
Want to discuss this with our editors and members? Join here, or log in here if you're already a member.
https://digiday.com/?p=492002
September 29, 2023 • 5 min read
•
•
The gold rush to monetize the hills of first-party data has created a glut of inventory and a lot of varied approaches to selling.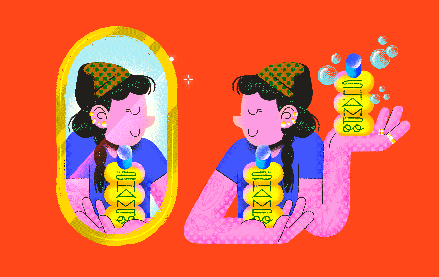 September 28, 2023 • 5 min read
•
•
Influencer marketing agency Influencer is adopting a brand lift measurement solution in a move to demonstrate the value of employing influencers and creators.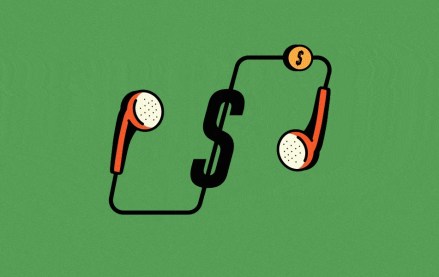 September 27, 2023 • 4 min read
•
•
The latest example comes from work that attention metrics firm Adelaide did with several audio publishers, including iHeart, NPR and Audacy around an eBay campaign.