Media Buying Briefing: It's going to be a bumpy ride through the 2023 upfront marketplace
Ivy Liu
This Media Buying Briefing covers the latest in agency news and media buying for Digiday+ members and is distributed over email every Monday at 10 a.m. ET. More from the series →
Not counting Linda Yaccarino's sudden departure from NBC Universal to become Twitter's CEO one business day before the company's upfront presentation to media buyers and marketers, the 2023 upfront marketplace is going to be a swirling mass of uncertainty on a number of fronts.
From a writer's strike that will alter TV schedules to an economic monkey wrench in the form of a possible debt default to a still-confused measurement market — more than $20 billion in ad dollars hang in the balance. And based on interviews with five major investment executives at both holding company shops and independent agencies, the general consensus is the market will be flat to down in total ad dollars.
The marketplace is bigger than ever, with video platforms ranging from the linear (and now streaming) media giants to a host of connected TV and digital video players all vying for a shrinking pot of ad dollars. Whether ad sellers end up holding dollars out of the upfront market to play in the scatter market in the second half of the year feels like a big risk, given that scatter pricing in the first half of 2023 has been soft, agreed the buyers.
"This is definitely a buyers market," said one holding company head of investment, who spoke on condition of anonymity to speak more freely. "In a year where dollars are down — and budgets are down significantly — it's going to be interesting to see how people divvy up their money. Do they put it all with a few players who are willing to give them a better deal if they can increase their share and increase the dollar volume? Or are buyers going to just divide everything up, and then take the riskier side of, 'let's do this, let's do a little bit of that' and trying to cover their bases? To me, that's a way of making sure that you're [going to fail]. Because if you're betting on every single horse in the race, you're not going to win."
Scatter's soft blows
Another head of investment at a different holding company noted that the softness of scatter portends the opportunity for buyers to strike better deals, whether that be on pricing or more flexibility in cancellation options. "We've been able to chip away at the historically strict cancellation terms, and that's the best way to make clients feel comfortable about spending" in the upfront.
One important bellwether of the relative strength of the video ad marketplace is third-quarter cancellation options, which the first source said are going to be more numerous than usual — meaning advertisers will be cancelling more of what they agreed to purchase beforehand. That will leave even more inventory for sellers to have to fill, which could further bring down pricing.
"It's going to confirm with all the sellers that the down upfront budgets that all the buyers have been talking about is real, it's not posturing," said the investment head.
Who strikes out?
Meantime, the writers' strike has cast a cloud of uncertainty on all video players reliant on scripted entertainment. But that scenario offers a mixed bag of opportunity in itself. Linear TV, said buyers, will be hurt by the lack of shows but can make up losses with more reality TV, news programming and live sports. Streamers that are content-heavy may feel the pinch of less new content available to them, but those with bigger libraries can make better use of them.
"There are definitely some streamers that don't have a lot of library content that are going to be in trouble," said Kelly Metz, managing director of advanced TV activation at Omnicom Media Group. "We know the No. 1 goal for streamers right now is to get profitable. The writers' strike doesn't necessarily hurt them doing that. Let's say they become more dependent on their library to generate viewership — well, then whoever's got the best and strongest library wins. If you're sitting on "Friends," you're sitting on some key programming that never seems to lose popularity, [and] you're looking good."
Dave Campanelli, evp and chief investment officer at Horizon Media, agreed with that thinking in the short term, but said the absence of fresh content will hurt streamers in the fall. "New hit shows prevent churn for streamers," he said. "If that river runs dry, people are going to cancel their subscriptions. Once you give viewers a chance to change their behaviors, it's very hard to get them back."
Measurement mishegas
The lack of coherence in video audience measurement continues to plague the industry. And while some buyers said to expect an increase in the number of ad deals transacted on non-Nielsen data, it won't be a groundswell of any significance.
"A very small amount of upfront was transacted on non-Nielsen based [currencies]" last year, said a third investment executive at another holding company. "I think there'll be more that is transacted on a non-Nielsen basis this time around — not a majority, but a more significant percentage."
"The biggest miss in the industry right now is this focus on linear [measurement] without the equal and appropriate focus on how we're going to appropriately measure streaming, and hold streaming viewership as accountable as we have held linear viewership," added OMG's Metz.
Moreover it will have an effect on how and where brands will place their ad dollars, said Natalee Geldert, head of brand media at independent PMG. "Some of our customers are seeing, not a reluctance to invest, but they just question the measurement capacity behind everything," said Geldert. "How do we still tell that measurement story, when we are seeing such a surge in people shifting away from linear into streaming or AVOD — yet no one can seem to connect the dots?"
What about other innovations?
One positive development in the marketplace is the possibility of newer innovations that shorten the purchase funnel for brands, including shoppable video. PMG's Geldert said options made available by the likes of Amazon and others helps to balance out the tougher negotiations around pricing.
"The focus on more commerce-based video is a great opportunity for brands to take advantage of what Amazon has built, and be front and center in the living room," said Geldert. She added that shoppable video can help brands "spur demand, spur awareness, and create opportunities for themselves heading into the back half of the year."
As far as pacing the dealmaking, the buyers generally agreed there could be a flurry of deals cut sooner than later, but that the balance of the upfront dollars into video will slow down as buyers wait to see which seller operation blinks first and drops pricing even further.
So, expect a long summer when it comes to marketplace spending.
Maybe Yaccarino's exit from broadcasting is well timed. That said, whether she'll be able to pull Twitter out of its own ad-revenue doldrums remains to be seen.
Color by numbers
With YouTube challenging other video outlets, linear and streaming, for ad dollars as the upfront marketplace gets underway, Tubular Labs shared data on how U.S. broadcast and cable companies used YouTube this past season (from September 2022 to April 2023). — Antoinette Siu
Some highlights:
Shorts are dominating, accounting for 34.8% of YouTube views for the top five broadcast and cable media properties – up 27% during the same period in 2021 to 2022.
Longer videos of 20 minutes or more accounted for 9% of views, down from 11.6% the previous year.
TV news shows are up from 3.5% from the 2021 to 2022 season to 8.9% this season.
Telenovelas and basketball continued to grow, with the former seeing massive increases of 21 times the prior year. Basketball accounted for 37% of sports-related video views – up from 29.7% the previous year.
Takeoff & landing
IPG's UM made several leadership changes under U.S. CEO Joe DeMiero: Grant Ogburn was named chief growth officer, having most recently been president of Publicis Experiential; Miya Thompkins was named chief strategy officer, joining from Hero Collective where she headed strategy; Preston Larson was named chief planning officer, having most recently been with Publicis' Team One; Brendon Volpe was named chief intelligence officer, joining from Hawkeye where he was chief strategy officer; Erin Quintana was promoted to chief client officer; and Jennifer Wadeyka was promoted to COO, having led business development.
Uber is reported to have put its global media into review — the incumbent is GroupM's EssenceMediacom.
NY-based marketing firm BerlinRosen last week acquired tech and comms shop Inkhouse, marking its fifth major investment in 10 months.
Direct quote
"I just don't think that will be a catastrophic event because politicians take things to the edge and they're smart enough to bring them back."

— Stagwell CEO Mark Penn on why he doesn't expect the U.S. to default on its debt ceiling, which could possibly disrupt the economy severely.
Speed reading
Digiday media reporter Sara Guaglione covered all you'd need to know about last week's podcast upfront, which predicts continued but slower ad growth in coming years.
Digiday media agency reporter Antoinette Sir also covered the steps media agencies are taking to increase brand safety around creators in the age of generative AI.
And I wrote about the changing value of identity as a valuable marketing tool, as cookies slowly slide into greater irrelevance.
Want to discuss this with our editors and members? Join here, or log in here if you're already a member.
https://digiday.com/?p=503958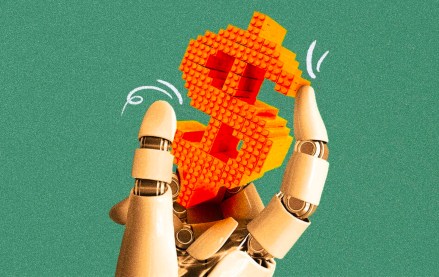 October 4, 2023 • 28 min read
•
•
Digiday's second annual Media Agency Report examines the current and future state of media agencies, from the perspective of client spending (within media channels and by client categories) and agency use of AI.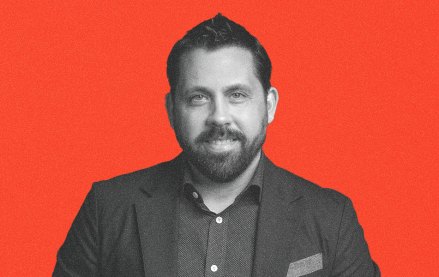 October 3, 2023 • 4 min read
•
•
The quarter will be make or break for many publishers, platforms and networks looking to either make up shortfalls or increase their growth before the books are closed.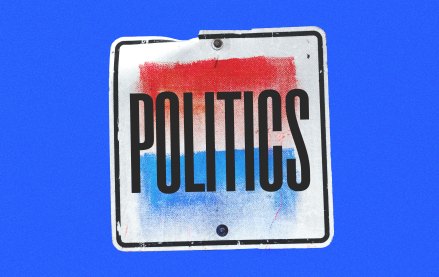 October 2, 2023 • 3 min read
•
•
As agencies prepare for record political spending in 2024, Stagwell is gearing up for the election with new partnerships, products and ad spending predictions.