Media Buying Briefing: How agencies are adapting omnichannel strategies as stores return to pre-pandemic traffic
November 6, 2023 • 6 min read
•
•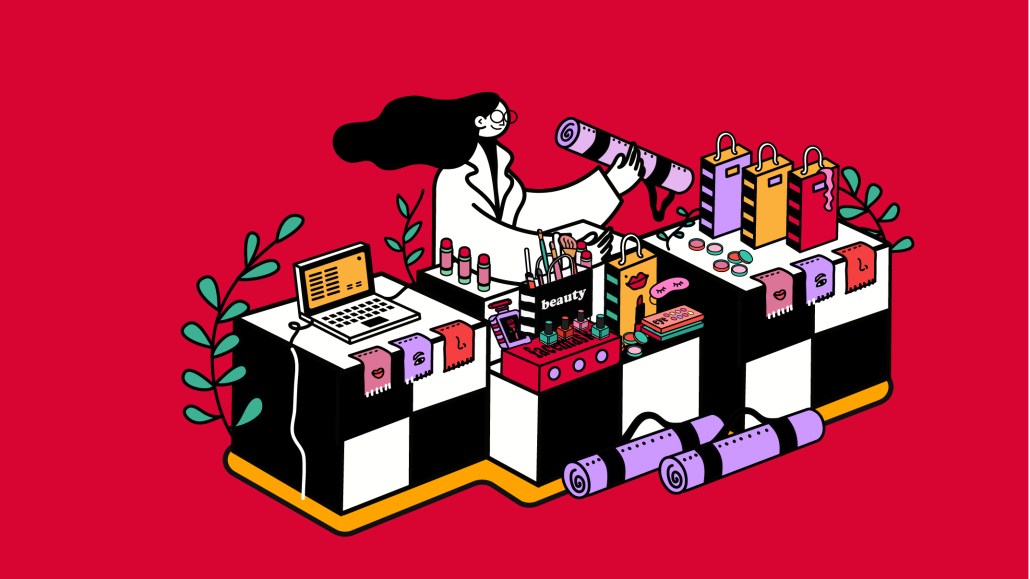 Ivy Liu
This Media Buying Briefing covers the latest in agency news and media buying for Digiday+ members and is distributed over email every Monday at 10 a.m. ET. More from the series →
With ongoing changes in the retail and commerce space, agencies are adapting their omnichannel and dynamic marketing strategies as store traffic bounces back to pre-pandemic levels.
With big tech like Amazon cutting in on retail and pharmacy competition, brick-and-mortar clients from Rite Aid to Walgreens now face worker walkouts, stores shuttering and bankruptcy filings. To combat this, media agencies focusing on health care have been honing their "omni-dynamic" efforts to expand digital marketing beyond the in-store experience.
"The idea is that in those communities … we utilize digital to kind of bridge the gap," said Jacob Harrison, director of e-commerce investment strategy at CMI Media Group. "We shift our focus from using in-store analytics to drive shelf talkers, out-of-home billboards and banners or in-store TV, to dynamic digital efforts through programmatic search, on-site media."
Bouncing back from COVID
Even though some retailers continue to face competition and challenges from e-commerce alternatives, that doesn't mean in-store traffic has declined. Agencies see the opposite happening – physical store traffic has bounced back to and, in some cases, surpassed pre-pandemic levels.
CMI Media has seen brick-and-mortar shopping make a "major rebound" – despite competitive services like Amazon's pharmacy investments and Walmart's fulfillment expansions through distribution centers, Harrison said. The in-store traffic coming back also gives the agency more to work with in terms of third-party relationships, such as doing retargeting, sending reminder notifications or email and text to continue the engagement.
"All of those foot traffic metrics now match what we saw prior to the pandemic, so there is still a need to be present in the brick-and-mortar locations," Harrison said. "People really appreciate the one-to-one customer service, the ability to ask questions – and they appreciate being able to have a tangible product."
Paul Brenner, svp of retail media and partnerships at in-store digital and experiential media platform Vibenomics, agreed that physical store traffic has "come back stronger."
About 67% of U.S. adults visit a retail store that Vibenomics services at least seven times a month, according to Brenner. "Despite e-commerce growth since 2020, P2PI's Special Report shows 96% of consumers are still shopping in-store," Brenner said. A Mood Media (which owns Vibenomics) study in 2022 also showed that 71% of global consumers shop in physical stores as often as or more often than pre-pandemic levels.
Expanding omni-dynamic strategies
As CMI advises clients going through the pharmacy storefronts transitions, building a dynamic omnichannel strategy has been the key to adapting. The goal is still to have that physical store presence, but to build on the digital experience.
One of those tried and true tactics is using "shelf talkers," the small cards that hang on shelves to get a consumer's attention. Harrison said an easy way to create an omni-dynamic use there is to embed QR codes with the shelf talkers.
"More than 74% of individuals in a store take out their cell phone at one time or another during their shopping experience to look up additional information on comparative products [or] pricing coupons," he said. "So the opportunity to then drive to a digital experience from an in-store effort allows the consumer to get additional information before asking questions to a pharmacist or making contact with their doctors."
Exverus Media is similarly expanding these digital and retail efforts through working with its CPG brands, including Premier Protein, Stella & Chewy's pet food and Honeystinger. These products can be purchased directly online or through various retailers, so having the "omnichannel mindset is crucial to marketing those products," said Tasha Day, vp of media strategy of Exverus Media.
"Consumers may discover a brand on social, order it online and pick it up in person – or vice versa," Day said. "The brand's voice and image and the shopper's experience must feel the same across all platforms to succeed today."
Day said that campaigns on a channel need to support the in-store side, and vice versa. For instance, Exverus promoted its convenience store chain client Kum & Go's new rewards app through a digital gas fueling experience to let people start the pump using their phones.
"Rich media AR and Reel units paired with tap-to-map technology let consumers interact with K&G products virtually and tap to find their nearest location," Day added. "We used OOH to promote K&G's new, fresh foods with an emphasis on the in-app fuel deals, then retargeted those exposed with display, allowing us to attribute in-store foot traffic to multi-touch ad exposure."
2024 and beyond
The challenges go beyond brick and mortar retail – because people's expectations are changing and creating demand for new services, said Kandi Arrington, group svp of customer development for The Mars Agency.
"[These factors are] forcing retailers to find ways of covering the additional costs," Arrington said. "The investment needed to build out click-and-collect, digitally-driven ordering, personalized customer recommendations, technology-enabled stores and other experiences is significant and requires concessions elsewhere."
Arrington said agencies are helping retailers and supplier clients think longer term – like removing friction and improving the customer experience – to help achieve longer dwell times, more complete carts and stronger shopper loyalty. The agency is also creating category workshops for retailers to "walk through real-life customer journey scenarios" and facilitating supplier workshops.
Tim Lardner, vp of strategy at PMG, agreed that "consumer expectations are at an all-time high," making the seamless, omnichannel focus a major priority. The successful retailers are leaning into the "drive-to-store campaigns," especially to outlet stores, Lardner noted.
As far as the holiday season goes, Lardner is expecting in-store foot traffic to pick up as cold weather and last-minute gifting drive shoppers back to their "favorite brick-and-mortar" shops this year.
Color by numbers
People are trying to learn the ins and outs of artificial intelligence before it replaces their jobs. Learning platform Udemy this month reported a 60% jump in AI-related training on its site in the past year. Studious marketers are among those getting up to speed on AI-related online classes, making those some of the most popular picks among the advertising courses.
While ChatGPT ranked first in the platform's 10 hottest skills of 2024 list, advertising strategy came in fifth – showing that curious marketers are still educating themselves in areas like digital strategy, measurement and social media as they experiment with gen AI tools.
AI-related courses were the top performers within the advertising strategy category – which saw a 1,118% increase in learning consumption from 2022 to 2023.
Programmatic advertising skills increased 68% in consumption on Udemy during that year. YouTube marketing skills also increased by 61% in consumption.
Takeoff & landing
MediaRadar purchased Vivvix, an advertising intelligence platform, from Kantar Group, to enhance its ad-intelligence offerings.
AdImpact, another ad intelligence SaaS company, launched Potomac, media buying software designed for political ad inventory.
Hallmark Media plans to add VideoAmp's TV currency to transact against.
Direct quote
"Number one, [tech advertisers] have held back for for a year. Generally, when you've held back, the floodgates kind of mount up. Second, we are seeing a pickup in RFPs and requests that they're making. Third, I believe that there's new technologies like AI that they're really going to need to apply and sell and explain out there. And four, they're actually going to have to be competing against each other for a change."

— Stagwell chairman and CEO Mark Penn on why he expects tech advertising to boomerang back strongly in 2024.
Speed reading
https://digiday.com/?p=524372
December 1, 2023 • 6 min read
It's hard to concisely capture the myriad ways ChatGPT and generative AI overall have shaped business culture and society in a single year.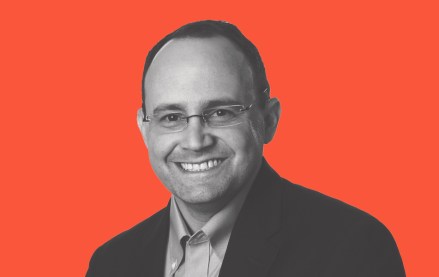 November 29, 2023 • 6 min read
McAfee's holiday shopping survey found 88% of U.S. consumers think hackers will use AI to "create compelling online scams."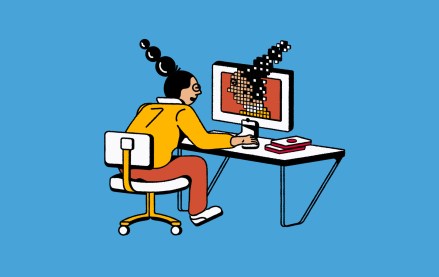 November 29, 2023 • 3 min read
Ad measurement firm Innovid's recent report on television insights revealed advertiser challenges around the growing gap between measuring media and optimizing campaigns across various services and platforms.