IPG launches identity resolution cloud application as the industry prepares for a cookieless world
October 17, 2023 • 3 min read
•
•
Ivy Liu
Interpublic Group (IPG) this week launched an identity resolution cloud application aimed at integrating brands' cloud ecosystems, as agencies strive to unify consumer data points and identities.
Built by Acxiom, which IPG purchased in 2018, Real ID will help connect consumer data to create holistic customer profiles. It aims to make it easier and more secure for agencies to interact with customer data.
Eugene Becker, general manager of global data and identity products at Acxiom, said this allows brands and agencies to quickly scale their insights and manage budgets and audiences across platforms like Facebook and Yahoo.
"[Using cloud technologies], they enable companies to share data without moving it," Becker told Digiday. "We believe that we can tap into all of that data and derive audiences based on that information, and that's going to be a big part of solving for cookieless."
For agencies and brands, there isn't always a clear way to connect all their data points and activate them in an efficient way (although this is where clean rooms can be of help). IPG's solution aims to help clients develop insights from their first-party data across their marketing programs without having to remove personally identifiable information, or PII, explained Tina Allan, head of data science and connections at IPG's global creative network FCB.
"We are facing the cookie apocalypse and with that, first-party data is more important than ever before," Allan told Digiday. "We are introducing a new way to look at efficiency and effectiveness, marrying data clients already have to Acxiom data, to better understand today's customer and forecast tomorrow's customer opportunities. … [This] is entirely about turning existing lists into known loyalists."
Connecting consumer data points and IDs is ongoing work for media agencies that "requires tech, data management practices and regulation compliance," added Tasha Day, vp of media strategy for Exverus Media. "The solution is to start with a clear data collection strategy that leverages data integration tools and identity resolution platforms, then housing that data via [customer data platforms or data management platforms] for connected data that provides a unified view of the customer."
Real ID works by assigning unique IDs to customer data and removes the need to move PII — this cuts down on contract procedures and ensures compliance to any state data regulations. With real human insights, the companies said agencies can build campaigns and customer loyalty programs based on data of actual people, rather than proxies or survey data. In the case of deprecating third-party cookies and mobile IDs, this solution can also continue to adapt to market and technology shifts.
"We gather a lot of personally-identifiable information on everybody in the U.S. — it could be credit bureau records, telecommunications records, various transactional databases," Becker explained. "We basically see every permutation of everybody's name, address, email, phone number, going back 10 years … and we triangulate all of those to create a profile of the U.S. population and which of those IDs belong to the same individual and the same household."
Acxiom also said it hopes to later integrate Real ID with Nielsen ONE, Nielsen's cross-media measurement solution, which is meant to help marketers better plan and measure cross-platform advertising and help them align various campaigns from the audience planning to the measurement stages.
https://digiday.com/?p=521973
December 1, 2023 • 6 min read
It's hard to concisely capture the myriad ways ChatGPT and generative AI overall have shaped business culture and society in a single year.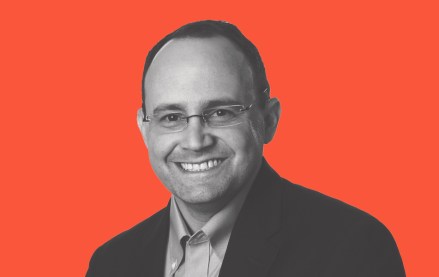 November 29, 2023 • 6 min read
McAfee's holiday shopping survey found 88% of U.S. consumers think hackers will use AI to "create compelling online scams."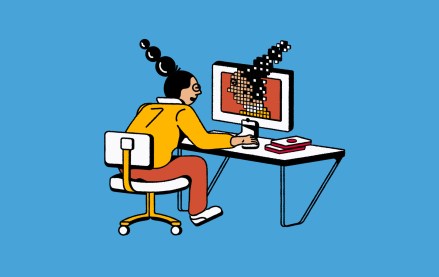 November 29, 2023 • 3 min read
Ad measurement firm Innovid's recent report on television insights revealed advertiser challenges around the growing gap between measuring media and optimizing campaigns across various services and platforms.