With ads on hold, agencies face an identity crisis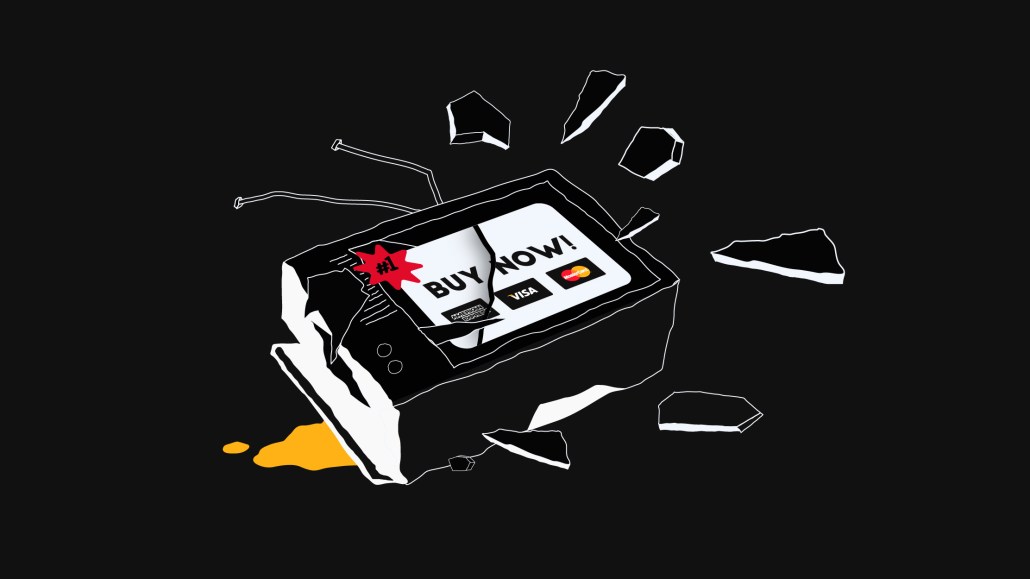 This is the third of a weekly column about the big changes and challenges facing media and marketing leaders. Be sure to join Digiday+, our membership program, to get access to this column and all Digiday articles, research and more.
Like many business owners, the first reaction to the unfolding coronavirus crisis by ad agencies was to engineer a remote workforce to working as close to "business as usual" as possible. Agencies were quick to adopt digital collaboration tools, pitch clients over Zoom and attend virtual happy hours.
But with the world economy facing a deep recession, even a new Great Depression, and much of the world economy effectively shut, advertising agencies are faced with an uncomfortable truth: For all the talk of "business transformation," most are still in the ad-making business when that's the last thing clients need.

Richard Robinson, managing director of marketing consultancy Xeim Advise, told me he's been asked by marketing directors over the past few weeks, "What can I do if I can't produce any ads?"

"The fight for the survival of the client brand: That's the client brief at the moment," Robinson added.

A global recession already began in March, according to Bloomberg Economics' new global GDP tracker. "The March reading is unlikely to be the worst of the downturn," said Bloomberg's economists, pointing to the fact that countrywide lockdowns the world around are set to continue throughout April.
Some advertising and media executives I've been speaking with are optimistic that the economy will begin spring back a "v-shaped recovery" towards the end of this year. MDC Partners CEO Mark Penn told me he's trying to be "optimistic without being Pollyanna-ish."

""We are not going to see a full economic recovery in 90 days. We are going to go from a shutdown, to a partial opening, to a greater opening," Penn said. "I think Easter may have been optimistic, but July 4 is not…everyone thinks they see these openings somewhere between May 15 and July 4."

But with U.S. unemployment already surging to a record high and more businesses running out of runway and set to go bust as the weeks roll on, far more of the executives I've been speaking to are finding it hard to retain a glass half-full outlook. That's before even mentioning the human toll of this cruel virus.
"I don't agree with those saying we'll see a Q4 economic rebound and I think 2021 is going to be a tough year too," You & Mr Jones CEO David Jones told me. "I would suggest that the messaging that a lot of the world's big companies are giving externally is much more optimistic than how they are feeling in their board rooms and meetings."

Coca-Cola is essentially a marketing company. Its core business is convincing consumers its fizzy brown water is delicious and makes you happy. So when Coca-Cola says it is putting all of its commercial advertising on hold from April until further notice, it's clear that advertising isn't what clients want of their agencies right now. Coca-Cola, its bottling partners and the Coca-Cola Foundation are donating $120 million to support coronavirus relief efforts, the company said. (Globally, Coca-Cola spent $4.2 billion on advertising expenses in 2019, according to its annual report.)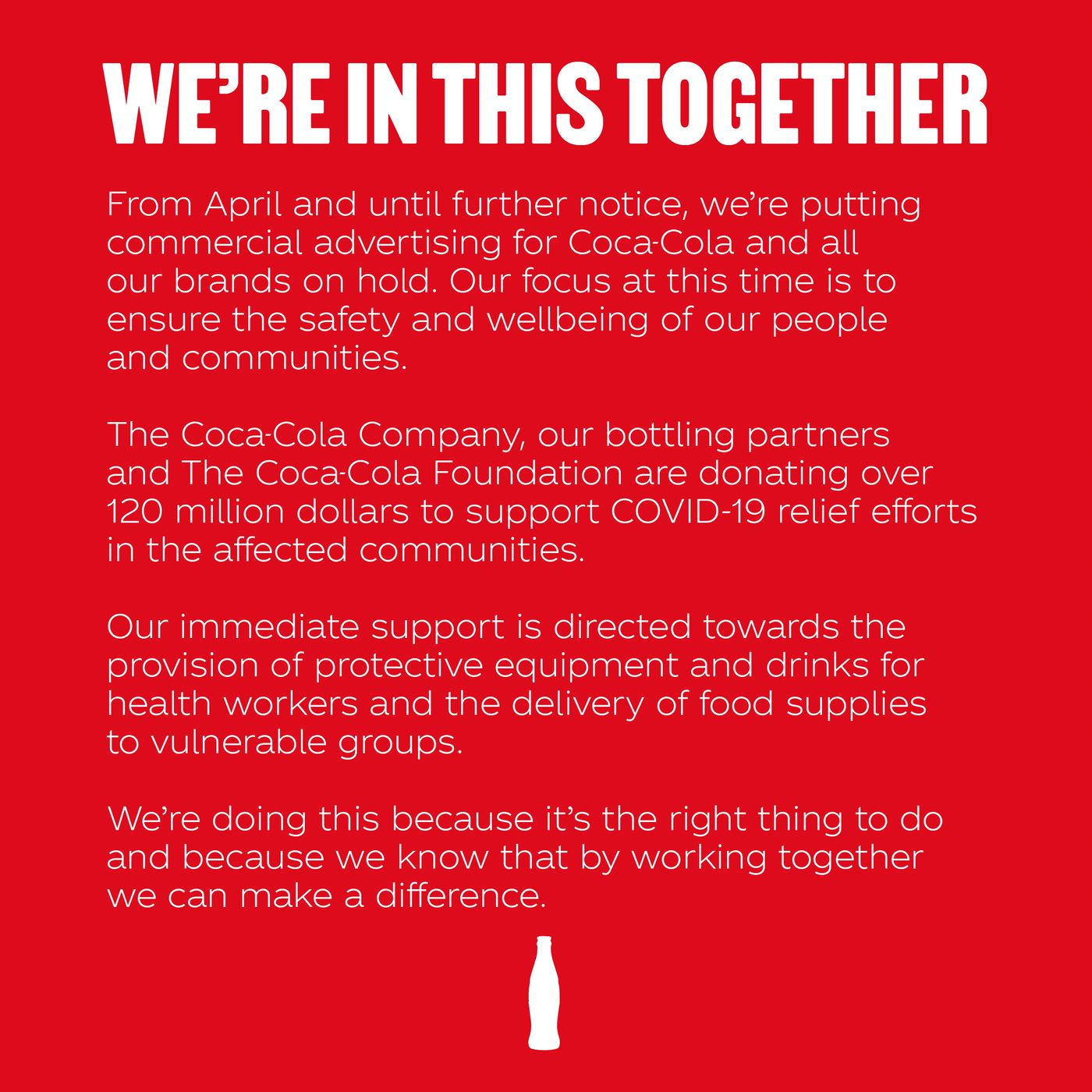 A survey of media buyers conducted by Digiday last month found that three-quarters (75%) of media buyers say their clients are reducing their marketing spend due to the coronavirus. A similar percentage of buyers (73%) said clients were pausing their marketing expenditure on various channels almost entirely.

That's not to say all marketers and their agencies are redundant (figuratively or literally) during this crisis, but they'd be making a mistake to apply pre-coronavirus thinking to this new reality: business as unusual.

Wherever there's a crisis, there's usually a consultant. The unfolding pandemic will certainly test the strength of advertising agencies' recently launched consulting arms.

WPP's Grey Consulting has created a framework called AIM (Adapt, Innovate, Mitigate) that acts as a 48-hour turnaround decision-making tool to help guide its clients through the crisis. A retail bank has used AIM to enable it to make customers realize they won't be left out of pocket as the pandemic grinds on and assess what the actions it makes today might mean for the company in three months and six-to-12 months time.

"Clients are asking for a cool, clear head — someone who can help them step back from the incessant stream of emails, messages and video calls and take a look at the bigger picture," Grey Consulting's CEO Leo Rayman told me.

Advertising can still play a role, but that's not where the conversation should start. Independent creative agency Uncommon has been quick out of the blocks with client work responding to the crisis. It came up with the idea for Scottish brewer BrewDog to use its distillery to make hand sanitizer to give away to charities and the National Health Service. The agency also worked on the relaunch of ITV's mental health campaign "Britain Get Talking," which featured homemade videos of the U.K. broadcaster's biggest stars encouraging viewers to keep connected with loved ones throughout the quarantine period.

"You can't find peace by avoiding life," Uncommon co-founder Nils Leonard told me. "It isn't a choice between doing the right thing for the world and keeping the brand alive. Doing the right thing for the world is how you keep the brand alive."

https://digiday.com/?p=363546