How agencies are taking client pitches virtual
April 3, 2020 • 5 min read
•
•
Ivy Liu
Across the industry, as everyone scrambles to figure out new ways of working, one more quintessential part of agency life that's gone virtual is the pitch. Without the ability to meet in person, agencies are cooking up ways to bring "pitch theater" — i.e. the physical presentation of an agency's brand of creativity — to life online.
"An office environment enables us to create endless opportunities for pitch theater so we asked ourselves, 'What would the Black Sheep do to take the same level of magic to people's living rooms?'," said Tim Harvey, chief growth officer, BBH Group, adding that the shop created an augmented reality experience for a pitch last week to do just that. "It was a comms solution born out of a world that recognized the production realities of [coronavirus]."
Due to the new work from home reality across the globe, agencies, brands and consultants are all adapting to pitching over Zoom and WebEx, among others. Instead of shaking hands or sussing out someone's personality in office conference rooms or over drinks, agencies and brand marketers are hopping on video chats, seeing each others' home offices and learning how to continue the norms of the business together, albeit digitally.
Whether agencies are pitching new creative concepts or new business, doing so has never been about simply shaking hands and showing a PowerPoint presentation. Agencies have spent decades perfecting how to immerse clients into a story and make them feel connected to an idea so that they buy it. Transforming how that's done digitally doesn't happen instantly and can be awkward, agency execs and consultants say as it can be difficult to get a sense of how a pitch is being received without seeing body language.
"Pitching by Zoom is tricky since we all know so much is based on team chemistry," said Lisa Clunie, co-founder and CEO of Joan Creative. "I can't say we've perfected the tool yet, but we're working hard to keep our fun culture at the forefront of our client meetings."
The lack of proper in-person pitch theater likely makes the work more important than the chemistry. "The work now truly has to speak for itself," said Alison Moser, head of business development and PR, Forsman & Bodenfors NY. "It's forced us to be more direct in our presentations and disciplined about their delivery. But this all comes with a much more transparent and honest communication line between agency and client. At the end of the day, it feels like we're all rewriting the rules of pitching, and I hope they continue to evolve to an even more human place once we get through this."
The types of pitches happening virtually vary. Some agencies are simply figuring out new ways to pitch current clients on new creative or media placements. Others are vying for new business via pitches, many of which are still on-going according to consultants who say that while some clients, particularly those in healthcare, have paused agency searches that the majority of their pitches are still running. According to a new report by IDComms, more than half of agency CEOs are confident their shop can respond to a new business brief with roughly 8% saying they have asked for new business activities to be put on hold.
"When it comes to reviews, it's now about how urgent it is to do," said Lisa Colantuono, president of the search firm AAR Partners, adding that all of her current pitches are still on-going save for one client that has paused. "The priority is to pay attention to day-to-day business and keep it afloat. It's time-consuming to do a review so people may have to put them on hold a bit, it depends on the category."
Whatever the pitch may be, everyone is making do simply because they must.
"You have to do your pitch theater in different ways," said TBWA/Chiat/Day New York CEO Rob Schwartz. "Part of what clients are buying is the energy and enthusiasm of an agency. It takes a different kind of stagecraft to do it virtually."
Typically, when pitching a client in a room an agency can showcase their work throughout the space and on the walls of a conference room, almost like a mural, explained Schwartz. Without being able to do that, agencies have to "make the storytelling more like chapters," said Schwartz. "You have to really practice how you will do the hand off."
Of course, beyond the potential awkwardness of the hand off or speaking over each other, adapting to doing everything virtually can be a pain. "One of the very first virtual meetings was a mess," said a consultant who asked for anonymity. "The connection wasn't strong on the marketer side. The voiceover was garbled. We couldn't really hear the briefing too well from different team members. We must've stopped it three times to figure out what's going on."
Some agencies believe that incumbents will be more likely to hang onto a piece of business now as agencies are less likely to want to uproot their business but consultants say that if a marketer is looking to move now that it's likely they will continue with the pitch anyway.
Aside from the brands that have pressed pause, there are business dynamics that are changing for the on-going pitches. Some that are still running pitches have reduced their estimated media spend and adjusted the scope of the pitches they are running, according to consultants. Those brands haven't yet looked at changing the payment terms for the agencies that may win the business of those pitches yet but consultants expect that to be a possibility in the coming weeks as marketers look to retain as much cash as possible amid the uncertainty of the months ahead.
Consultants also worry that marketers might be more likely to run pitches without them, switching to doing so internally as a way to cut costs in the current uncertain market. "The business dynamics are changing and we all have to see how we manage," said another consultant who asked for anonymity. "Right now we're busy but we anticipate not being busy. It all depends."
https://digiday.com/?p=363342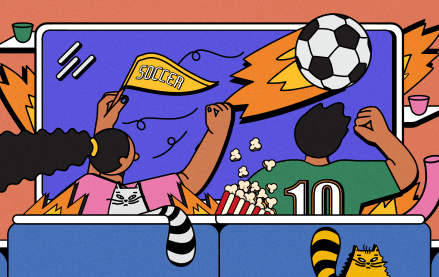 December 1, 2023 • 4 min read
Even if a game isn't make or break, sports leagues and brands want fans to be paying attention — and they're hopeful new strategies will get it.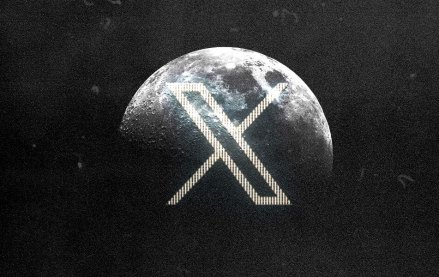 November 30, 2023 • 4 min read
In the packed DealBook conference in New York yesterday, owner Elon Musk bluntly told them to shove it.
November 30, 2023 • 2 min read
WorkTok, or CareerTok, is in full force. Combined, those hashtags on TikTok have over four billion views and it is benefiting Gen Z.