Digiday Research: 73% of ad buyers have clients 'pausing' spending
The coronavirus is upending marketing strategies, leading to a mass ripple effect across the industry.

A new survey by Digiday found that 75% of media buyers say their clients are reducing their marketing spend due to the coronavirus. In a separate question, 73% of buyers also said that clients were pausing their marketing expenditure on various channels almost entirely.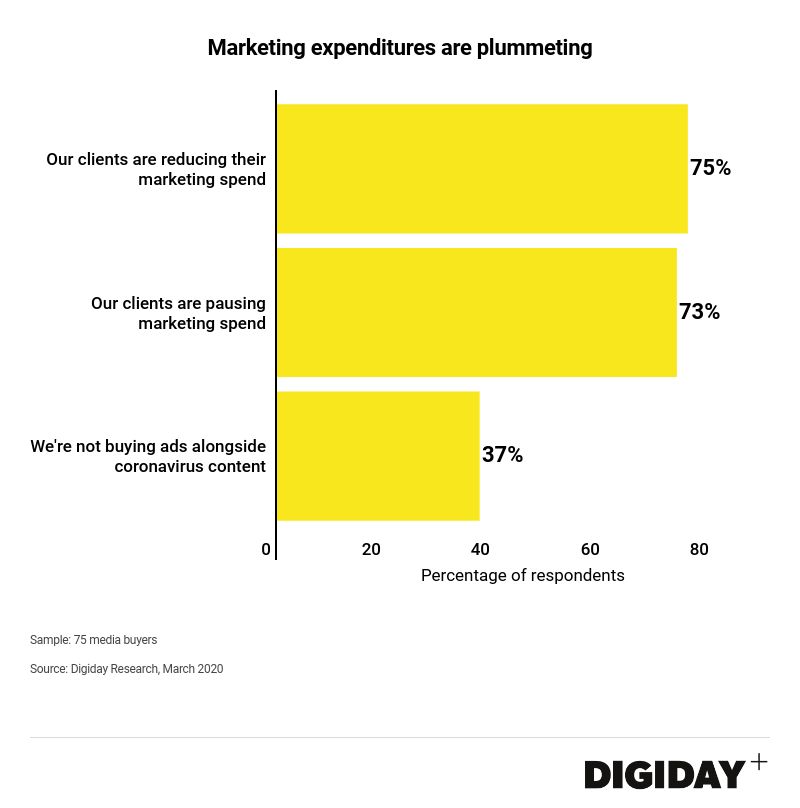 Brand marketers that were also surveyed separately also said the same: 58% of them said they will be reducing their marketing spending due to the coronavirus.

The full picture of some of the second-order effects of the pandemic that has disrupted every single industry is beginning to emerge.

Marketing plans, often put in place months in advance, have been completely disrupted. With major events like the Olympics getting postponed and a dearth of non-coronavirus related content on television, marketers are now beginning to reduce expenditure on television advertising. Some of that may move to online, but in many cases, it's simply being cut.

"Projections are way off now, as are sales forecasts, we need to reanalyze the entire year to figure out how to make up revenue," one brand marketer surveyed said. Another said that new product expansion has been completely halted, and will remain so until the economy recovers.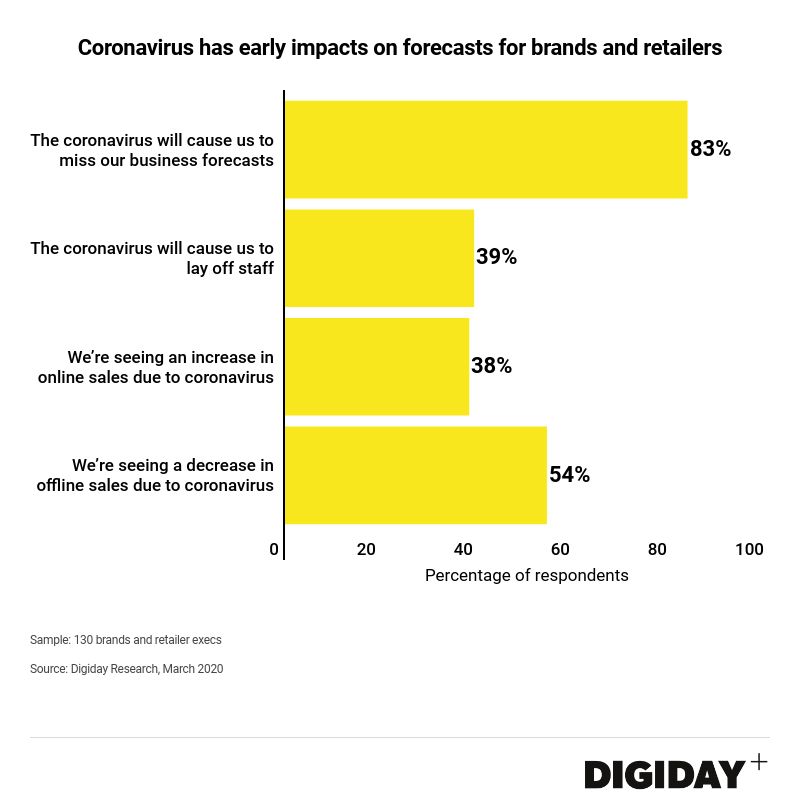 For agencies and the buyers that work for them, client advertising is significantly lowered, meaning lowered revenue projections, hiring freezes, pay cuts and in some cases, furloughs or mass layoffs. And for publishers, the effects are also clear: About 37% of buyers said they will not buy ads alongside coronavirus content.

Coronavirus dominates news coverage, and with levels of worry skyrocketing, plus a lot more people working from home, means more people are consuming news. But publishers have found it difficult to monetize this coverage with advertising: 88% of publishers expect to miss revenue forecasts this year and see a massive drop in ad revenue.