Virtual dance parties and Slack contests : How ad firms are boosting employee morale during the coronavirus lockdown
March 18, 2020 • 4 min read
•
•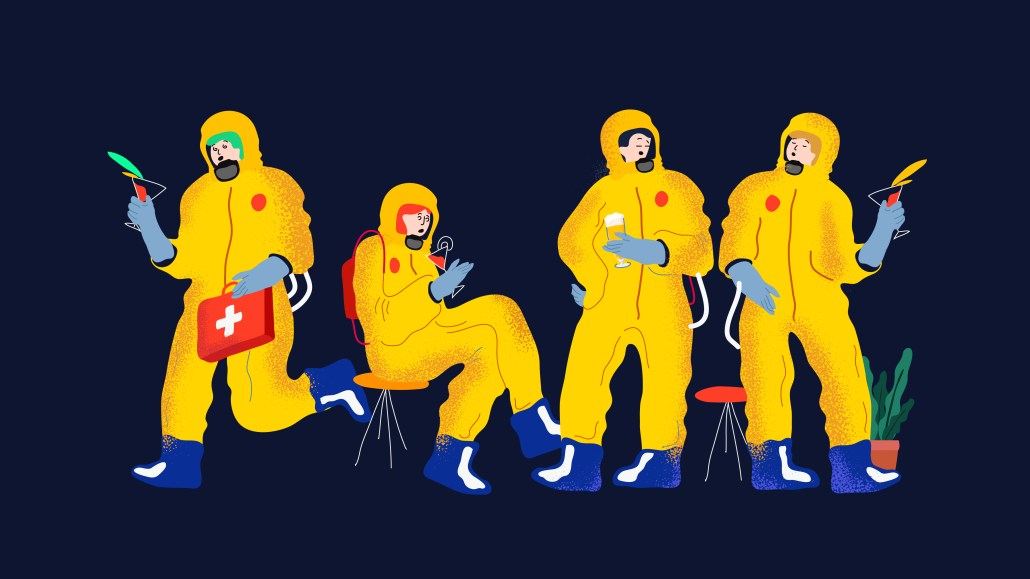 Advertising companies are getting used to a new normal as the coronavirus crisis grinds on in all its uncertainty. The next item on the agenda for many managers in the industry has been to address their employees' mental health and attempting to ensure they feel supported during the fast-changing pandemic that's thrown people's business and personal lives into disarray.
Facebook is reportedly paying each of its employees a $1,000 bonus to help them through this period, the Information reported, plus it has launched a $100 million small business grant program. Not every company has that kind of cash at hand — especially in the ad business, which was already in a period of tumult before clients began pausing spend as the coronavirus escalated. But befitting for businesses in a creative industry, many advertising agencies and vendors have been coming up with novel ways to keep employees engaged, motivated and not going crazy stuck at home.
Now most advertising agencies and vendors have their video conferencing and business-networking setups in order to accommodate business calls, many companies are repurposing the tech for the happy hours, lunch breaks, fitness sessions and other social activities that would have ordinarily taken place in the office.
"What you really miss without being in an office is just those serendipity moments when you speak to people when you make a coffee or walk past their desk — all that stuff is just gone so we're just trying to do anything we can to recreate that," said Andrew Turner, commercial director at digital agency NMPi.
NMPi parent company Incubeta has kicked off a daily five-minute afternoon dance party with a dedicated Spotify playlist held over Google Hangouts to boost morale and energy levels.
Other agencies are also encouraging employees not to be sedentary as they are forced to spend much of their time inside and away from others.
Global digital agency Huge has switched its Thursday pilates session in London to a Google Hangout and turned its "Huge100 Club" Wednesday lunchtime run into a virtual event, where employees are encouraged to share selfies and videos of their neighborhoods on its Slack channels.
We Are Social in Italy, where the country has been on lockdown for over week, has hosted events led by professionals over Google Hangouts that include smart yoga and muscle strengthening morning classes and mindfulness evening streaming sessions.
Elsewhere, software and data company VideoAmp is providing a kettle bell and two dumbbells shipped directly to staff for at-home workouts.
Redbud Media, a U.K. data ad tech consultancy, is encouraging remote employee social interaction through the medium of multiplayer online video games. At 1 p.m. GMT Wednesday, employees will be encouraged to compete in the 2D battle royale game "Zombs Royale." The last player standing will get to choose the next day's game.
"My biggest concern is making sure the team's mental health is good," said Chloe Grutchfield, RedBud cofounder. "Some people are OK dealing with isolation and not seeing their colleagues every day, but some of us need some more interaction and need a way to structure their day."
Food can also play an important role in improving the mood of the workforce.
The majority of staff at consultancy Digital Decisions are based in Netherlands, one of the latest European countries to enter a lockdown situation this week. Many supermarkets there have frequently been understocked recently but restaurants are still open for delivery, said CEO Ruben Schreurs. Each day Schreurs hosts a "Wheel of Fortune" competition using Zoom and an online tool called Wheel of Names, where the winner receives a lunch delivery of their choice.
Elsewhere, Ralph Creative — which has offices in London, New York and Los Angeles — is setting up competitions on Slack, which rewards winners with food delivery vouchers.
"This all helps give people non-project related stuff to interact with and gives a lift each day," said Ralph co-founder Chris Hassell.
Other ad companies have looked at ways to improve the physical environments their employees now find themselves working from for the foreseeable future.
Good-Loop, an platform that lets viewers of video ads send donations to their chosen charities, has given each of its employees £50 ($60) to help spruce up their home offices.
Having built the business from her kitchen, Good-Loop cofounder Amy Williams, said she has first-hand experience of having no colleagues, structure and "this weird feeling where you get up, walk 2 meters, sit down and you're at work."
"Having those small little items or objects that make it more symbolically professional can be psychologically helpful," said Williams. "Be it a desktop screen you plug your laptop into, a pot plant you put on your desk, or just something that makes you feel like you created a space that helps you delineate work from home."
https://digiday.com/?p=361305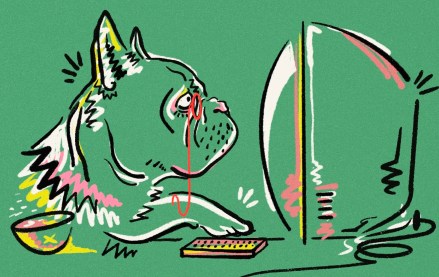 October 2, 2023 • 7 min read
•
•
When it comes to agencies, both of Meta's older sibling social media platforms may be past their primes.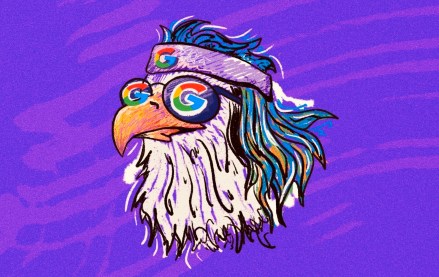 October 2, 2023 • 3 min read
•
•
The legal battle sees Apple and Google et al attempt to conceal their inner workings, developments that mirror the experience of their media customers.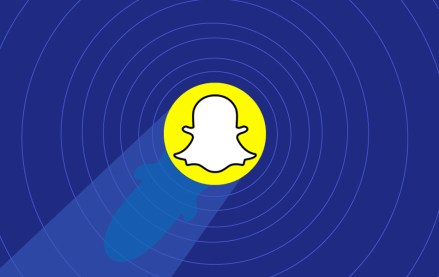 September 29, 2023 • 3 min read
•
•
"We are not diminishing the importance of AR," he said. "In fact, we are strategically reallocating resources to strengthen our endeavors in AR advertising and to elevate the fundamental AR experiences provided to Snapchat users."