Why Chobani's new CMO Thomas Ranese is taking a tech-driven approach to CPG marketing
November 7, 2023 • 3 min read
•
•
This article is also available
in Spanish
. Please use the toggle above the headline to switch languages. Visit
digiday.com/es
to read more content in Spanish.
Subscribe: Apple Podcasts • Stitcher • Spotify
Augmented and virtual reality are well on their way to becoming a mainstream marketing tactic as technology democratizes the space, making it a QR code away for brands and consumers alike. At this point, the industry has gone well beyond flower crown and dog-eared Snapchat filters with Meta, Apple and other tech giants rolling out wearable augmented and virtual reality headsets. (Find a look into Snapchat's recent AR efforts — and why they're still a work in progress as far as marketers are concerned — here.)
Now, Chobani is looking to get in on the growth, hoping to break through in a crowded digital landscape and get in front of a younger audience. At the helm of these efforts is Chobani's new CMO, Thomas Ranese, who brings with him a background in tech, having previously served in marketing leadership roles at Uber and Google.
In the latest episode of the Digiday Podcast, Ranese talks through his new role, plans to drive product awareness beyond the yogurt section of the grocery store and balancing brand purpose with profits.
Highlights from the conversation have been lightly edited and condensed.
On leaving the tech world for food
It has felt much more like a tech company than a CPG company, which has been very familiar for me. I spent the last nearly 15 years in marketing leadership roles at Uber and Google. So yes, it actually feels a lot more like those companies than maybe a Pepsi or General Mills might feel like, although I've never worked at those companies. I'm still formulating [marketing strategy] plans as you might imagine. But I think the goal is to first of all, help people realize that Chobani is much more than a yogurt company. I need to build the marketing muscle. It's been an organization that has grown by pure feat of having an incredible innovative disruptive product and a brand built by the love of the founder, his vision, his belief in packaging, and how we went to market in very unconventional ways. Again, very similar in some ways to Google. What does it mean to actually do marketing as Chobani? How might we think about that in a less traditional way than the CPG category, which I think is why they hired me.
Chobani Flip enters AR/VR
Chobani has done a number of these things in the past. About a year ago, as we were introducing oat milk to the world, we created a Roblox metaverse experience for people to experience and engage with oat milk — particularly to engage a younger audience. That's going to be one of the things that I think about too as we move forward. As a 15-year-old brand, how do we actually make sure that we stay relevant for Gen Z and younger folks? The metaverse and AR is a way to extend the brand.
The debate around brand purpose versus profit
Purpose became such a focus during Covid, for obvious reasons. But there was a bit of a backlash following Covid as well. It felt like maybe the pendulum had swung too far and it wasn't about the business anymore. It was just about showing your values. Franky, there was a lot of just lipstick on the pig and it was a lot of very shallow work being done versus true, meaningful commitment. It was the right amount of backlash, frankly, because it's the right conversation to have. How do we think about the communities around us and how we're serving them in a way that actually addresses our core values? That's why child hunger becomes our focus. Because then if people are buying our yogurt, they know there's a connection to the food and the food is serving more than just the person who's buying and putting it on their table at home. That's where I think profit and purpose can connect.
https://digiday.com/?p=524701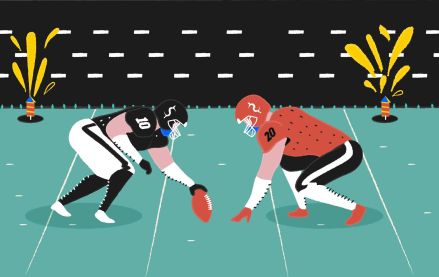 December 6, 2023 • 4 min read
In response to this challenge, the NFL's Detroit Lions have adopted a proactive strategy, introducing an extra channel for their local NFL broadcast. The objective is to broaden advertising opportunities, leverage direct-to-consumer distribution, and establish stronger connections with local fans, with the ultimate goal of increasing preseason viewership.
December 6, 2023 • 4 min read
It's been over a decade since the most recent entry in the wildly popular "Grand Theft Auto" series came out in September 2013, meaning anticipation for "GTA 6" has been building for years. Rockstar titled yesterday's trailer as "Trailer 1," making it clear that the company is poised to launch a massive marketing campaign in the lead-up to the game's 2025 release.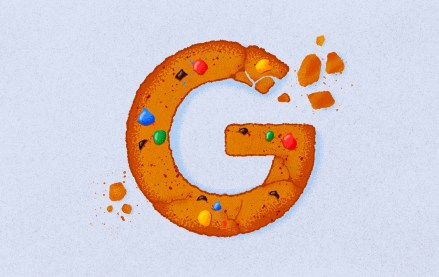 December 6, 2023 • 4 min read
A healthcare client that decided to scrap all conversion tags and cookies within weeks provides a case study for what will likely be a common experience in a year's time.