Tech-driven marketing strategies pick up as AR/VR and AI become more accessible
February 16, 2023 • 5 min read
Ivy Liu
Even with economic uncertainty bringing ad budgets under more scrutiny than usual, marketers are increasingly experimenting with tech, like augmented and virtual reality, and most recently, artificial intelligence. It's a shift to stand out in an increasingly crowded digital marketplace and reach younger generations.
Rob's Backstage Popcorn brand in January launched an in-house-created AR Instagram Reels game where users could catch simulated popcorn. (The popcorn brand declined to offer details on the brand's AR spend for the activation.) Pedigree recently launched its first adoption event in the metaverse to test and learn with a both paid and organic approach, and ultimately build a presence in Web3. In addition to the digital world, the dog food company created a crypto wallet feature to collect online donations. (Pedigree did not disclose spend details.)
Rob's popcorn and Pedigree aren't alone in their tech-driven marketing efforts. Last year, as travel picked up post-pandemic, the city of New Orleans started experimentation with virtual reality marketing via an immersive experience on Youtube. UrbanStems flower delivery company is leveraging ChatGPT AI-generated content to help customers with delivery notes on Valentine's Day, and the list of tech-forward marketing campaigns goes on.
"As adoption rates go up and as consumers are using AR and VR, it's going to be a natural place for marketers to shift their thinking and their dollars," said Matt Mills, evp of creative at Fuel content studio. "The technology is becoming more democratized. And therefore the veil has been lifted from what it takes to do that."
At Fuel, clients are weaving tech-driven experimentation into social or production budgets associated with campaigns or big media spend moments, per Mills. He added that as elements of Web3 become more normalized, integrated to social media platforms and native to the social media users experiment, layering tech into marketing strategy is "low-hanging fruit," especially on social media. "If you already have a social media presence, layering augmented reality into that is not a tall order," he said.
Over at Z3, Zeno Group's Web3 and technology consultancy, anywhere from 5-30% of client ad budget is dedicated to experimenting and innovating in spaces like AR/VR, according to Robert Stone, head of Z3. Some are making budget available separate from their core marketing budgets for said experimentation while others are still trying to determine if the tech is worth investing, he said.
Per Stone, consumer lifestyle brands seem most interested, experimenting with emerging and trending tech. But more niche brands, like those in healthcare, are more hesitant to figure out what exactly their role in these spaces.
"We're advising clients in lots of different ways. Some are quite keen to get involved in a scrappy test and learn way," he said. "They're learning as they go but they're doing it in a sandbox that allows them to experiment a little bit while being true to their original brand." (He did not offer specific figures regarding client ad spend).
Technologies like AR/VR and AI aren't new, but they are becoming increasingly more important as Web3 comes into focus, and accessible via in-app created social media filters. More than 97 million people are expected to be augmented reality users by the end of this year, up from 89 million in 2022, according to eMarketer. And as adoption rates go up, marketers are following suit to get in early on the growth and stand out in a saturated digital marketplace.
Mobile augmented reality advertising is set to take off in line with mobile ad spending hitting $195 million and mobile AR users hovering around 97 million in 2023, according to eMarketer predictions.
"We need to make sure that we're being thoughtful about how we allocate our time, energy, resources and budget," said Harrison Fugman, co-founder and CEO of Rob's Backstage Popcorn and The Naked Market. "But being at the forefront of technologies that can have an amazing impact on our consumer is very important to scaling our rapidly growing brand."
To experts, marketing's continued push into new tech stems from more accessibility, but also from a saturated digital marketplace in which advertisers are looking to differentiate themselves from one another. Shoppers too, at least 43% of them, are looking for innovative brand experiences, including virtual and metaverse engagements, instead of traditional advertising, according to research from Reach3 Insights research consultancy and The Keller Advisory Group.
And seemingly, it's a trend that's expected as platforms shift to meet changes in the marketplace. In recent years, Snap has honed in on its AR efforts, restructuring in hopes to make it as an AR company. Last spring, TikTok launched its own AR development platform via its Effect House. Virtual reality and AI, however, may take longer to reach mass adoption as advertisers continue to look for everyday marketing use cases outside of the metaverse and content generation, experts say.
"Brands that can think about it as content first and advertising second are going to have real opportunities to arm their followers with something to do, something useful or something entertaining," said Mills at Fuel.
At the very least, it's an interactive way to story tell, he said. Brand awareness has become a priority for many marketers as direct response marketing has become increasingly expensive and saturated with competitors. Adding an interactive element to digital campaigns can help marketers grab people's attention, stopping them mid-scroll, he said.
As economic uncertainty continues to loom above the industry, Noah Mallin, chief strategy officer to IMGN Media, said he expects to see some brands to be hesitant to experiment with AR/VR and AI, given the return on investment isn't as immediate as a traditional direct-response, click-thru ad. However, there's promise in the future of tech to expedite content creation and engage users, if leveraged correctly, he added.
"Often, when you've got a downturn like this, it's an opportunity for new things to emerge," Mallin said. "For the brands that embrace that, it's going to take them a slingshot past other brands that are not early adopters."
https://digiday.com/?p=489289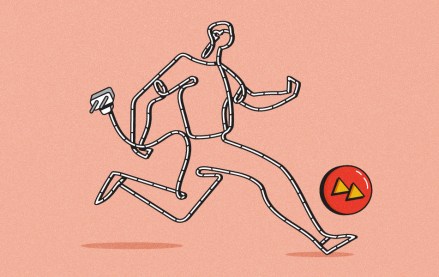 September 22, 2023 • 4 min read
Women's sports are having a moment. Brands, media companies and agencies are looking to get in on the action.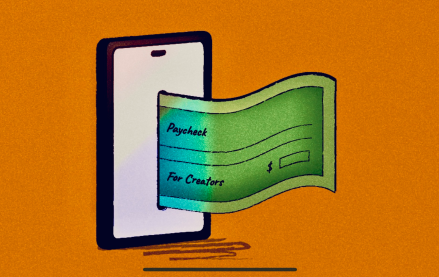 September 22, 2023 • 6 min read
The Hollywood strikes were supposed to be a game changer for many of them, but the situation hasn't quite lived up to the hype.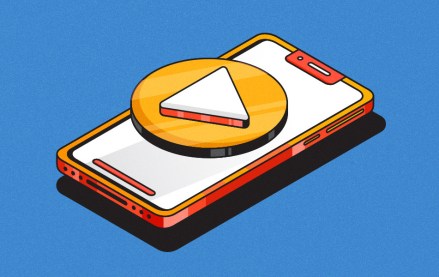 September 22, 2023 • 5 min read
Given the rise of short-form video, agencies that focus on the format, rather than specific platform expertise, will reap the rewards.