This fall, tech companies will try to push private browsing into the mainstream
September 1, 2021 • 5 min read
•
•
Back in the 2010s, protecting one's privacy on the internet seemed like a priority for the tin foil hat set. This fall, some of the biggest tech companies in the world will be trying to push the concept further into the mainstream.
In September, Apple will launch a beta version of Apple Private Relay, a privacy feature that will prevent websites (and the trackers loaded onto their pages) from identifying who is viewing them; Neeva, a private, subscriber-supported search engine that does not allow any ads, will begin hunting for customers armed with $40 million it raised in a recent series B funding round; Firefox, which has nearly 200 million monthly active users, will continue to educate its user base about two privacy-focused consumer products of its own, including a VPN and a private relay product that emerged from beta at the end of last year.
These companies' approaches to privacy differ, but they are all betting on the same thing: that a significant chunk of consumers — after years of reading about personal data hacks, irresponsible data sharing and surveillance capitalism — will decide to simply reject the tracking methods and systems that underpin modern digital advertising.
How big that chunk will be may be hard to guess. While digital privacy is discussed more now than it has been in the past, its stakes remain obscure to a significant percentage of internet users. But the simple fact that so many companies are placing these kinds of bets should give marketers pause as they move forward with their plans for life after third-party cookies.
"We're seeing a change in the tech industry primarily because users have seen how these same companies have abused their data," Al Smith, a fundraising director at the Tor Project, wrote in an email. The Tor Project, which boasts privacy online by encrypting traffic, is in the first year of a multi-year project to improve its browser's speed and scalability. "Ultimately, we are happy to see the Tor Project's vision and goals (and in some cases, the technology we originally developed) seeing wider adoption, but there is still a long way to go."
While privacy-centric software has existed for years, it has been adopted mostly on the fringes of society. Stats published by the Tor Project suggest its user base has hovered around 2 million daily active users, worldwide, for the past four years. Downloads of the three most popular VPN apps — Norton, Super Unlimited Proxy and CyberGhost — are slightly more robust, but still imply that private browsing is an emerging user behavior: All three apps, combined, have been downloaded 13 million times over the previous year, according to Sensortower data.
And for private browsing to become more established, a critical mass of consumers needs to think they have a problem that needs solving. Up until quite recently, Americans weren't there yet. Separate studies conducted in 2019 by the Pew Research Center found that small percentages of American consumers, less than 15%, were actively taking steps to preserve their online privacy, and barely half were letting privacy concerns dictate their use of different services: 52% of respondents said they'd decided against using a product or service out of concerns over how much personal information would be collected about them.
"It's not intuitive to users what we're doing and what we're protecting against," said Marshall Erwin, Mozilla's chief security officer. "The immediate effort has focused on figuring out how we can take the product offering, as is, and communicate it clearly to consumers."
Privacy proponents will say, however, that there is momentum gathering behind that effort. The Brave browser, for example, which blocks all advertising and allows users to browse anonymously using Tor, has amassed a small user base of about 9 million daily users since it first launched in late 2019. It is also growing quickly: The startup announced back in February that its base of both daily and monthly users had more than doubled.
Even with the wind at their backs, large-scale change will likely take a while. Sridhar Ramaswamy, who led Google's ad business before he left to found Neeva, said he believes Neeva can get to 200 million subscribers, each paying, at minimum, $4 per month (Ramaswamy is hopeful that enterprise-level business customers, which typically generate far more revenue per user, will be part of Neeva's future over the long term).
He also believes that will take a while. Just a few weeks out of beta, Neeva's app was downloaded a little over 2,000 times by the end of August, according to Sensortower. It's not clear how many converted into customers. "The process of building up to the kind of subscriber base that Netflix has is a 10-plus year project," Ramaswamy said. Unlike the network effects that can make a hot new app or social network take off across the internet, Ramaswamy said, "Trialers are won, one at a time."
And as Neeva, Apple, Firefox, Tor and others win those converts, marketers must grapple with the consequences. While past ad-disrupting technologies like the DVR didn't wind up delivering the mortal blow many feared, they have had a cumulative effect, and this crop of privacy products will add to it. "The capacity of advertising to reach every consumer the way it used to is diminished," said Brian Wieser, president of business intelligence at GroupM.
Marketers have plenty of places besides the internet to put themselves in front of consumers. But between private browsing, the self-contained ad ecosystems being built by the likes of Google, Facebook, Amazon, Walmart and others, the media ecosystem is speeding back toward a much more atomized place, as well as the moves being made to fix it. A contextual targeting renaissance taking place not just on the open web but within large ecosystems like Google's suggests that advertisers may try to move away from identity-based targeting and more toward a system of triangulation based on context or other more freely available signals.
"You turn something that's scarce and strategic into something plentiful and specific," Wieser said. "If your spots and dots become scarcer, the answer is to decouple the attributes."
An earlier version of this story incorrectly stated Apple's Private Relay will cost $4.99 per month at launch.
https://digiday.com/?p=424509
October 3, 2023 • 2 min read
•
•
In episode four of the "Is This The Metaverse?" narrative podcast, Glossy international fashion reporter Zofia Zwiegliska spotlights the brand opportunity when it comes to fashion in the metaverse.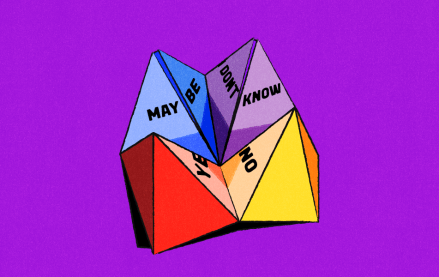 October 3, 2023 • 5 min read
•
•
Overall there's more due diligence from marketers when it comes to influencer marketing efforts now, according to marketers and agency execs, who say that there's been more rigor over the last year, and especially over the last six months.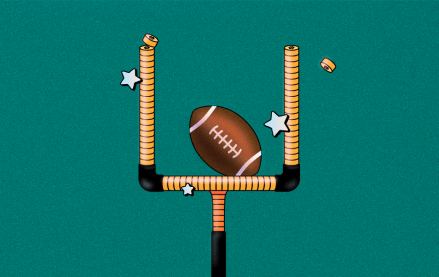 October 3, 2023 • 3 min read
•
•
The collaboration between the Los Angeles Rams and Snapchat goes back to 2020 as the Rams made became the first NFL team to conceive a Snapchat AR experience, affording fans the opportunity to virtually wear the team's recently unveiled uniform.