'There are now a lot more boxes a role needs to tick': Recruiters share how post-pandemic job expectations have changed
October 25, 2021 • 7 min read
•
•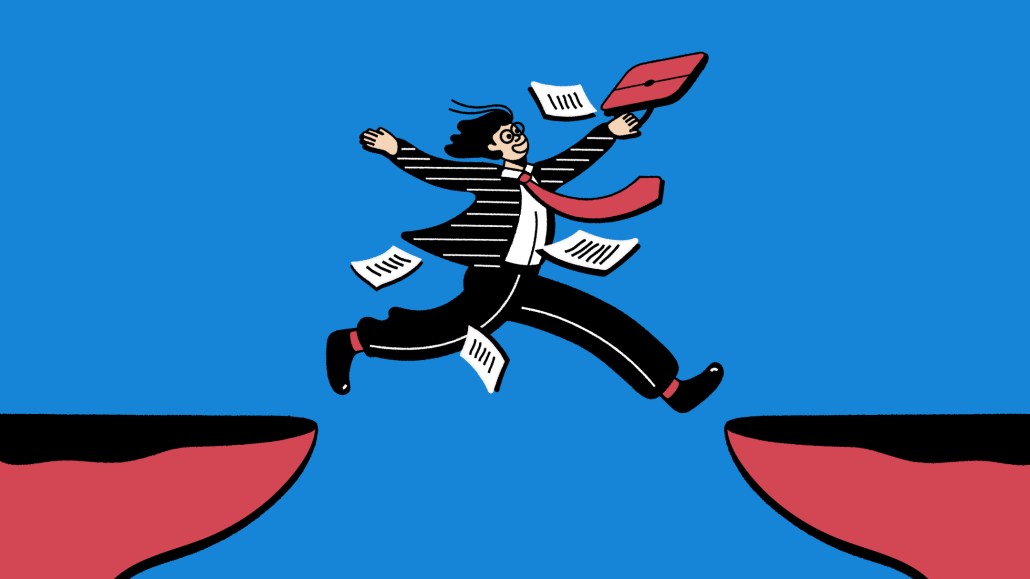 Ivy Liu
This article is part of the Future of Work briefing, a weekly email with stories, interviews, trends and links about how work, workplaces and workforces are changing. Sign up here.
The coronavirus crisis has triggered the so-called "great resignation," with workers ditching and shifting their jobs in record numbers. But as the war for top talent rages on, spare a thought for the recruiters, and human resources professionals tasked with attracting and retaining the best in the business — all remotely.
It's been a transformative 20 months for everyone, and recruiters have had an arduous time matching employees' newfound job expectations with the right employer, amid skills shortages.
In the U.K., recent research from HR tech firm Employment Hero revealed 77% of millennials are actively looking for fresh starts and predicts that 2.5 million executives and managers will quit within the next six months. Replacing them collectively cost businesses £34 billion ($47 billion), according to the same report.
Meanwhile, 63% of U.K. business leaders are struggling with recruitment as candidates lack specialist skills and experience, particularly in digital and tech, according to The Open University's annual Business Barometer 2021 report, published in October. And 24% of employers said this skills shortage will be the biggest challenge facing businesses in the next five years.
"On the plus side, we are also seeing optimism around the potential for remote working to fill skills gaps and an appreciation of the role of apprenticeships to train tomorrow's workers," said Kitty Ussher, chief economist at the Institute of Directors, co-publishers of the study.
Dropbox's director of international HR, Laura Ryan, also focuses on the positive changes sparked by the pandemic fallout. "A huge benefit of remote work is the ability to widen your talent pool by being able to recruit the right people regardless of their location," she said. "The time delay of scheduling and completing our onsite interviews has reduced by 70% since running the processes virtually."
"Recruiters now have to focus on a number of new priorities to match their clients with the perfect role."
On the eve of the pandemic, in December 2019, customer relationship management company HubSpot was crowned Glassdoor's Best Place to Work in the U.S. However, the organization has not lounged on its laurels. In 2020 it was one of the first businesses to overhaul its approach and go fully remote and has committed to a long-term plan to improve staff well-being.
Benefits offered in the hope that employees stay happy, and avoid burnout, include three months working anywhere in the world HubSpot is based, unlimited vacation and financial contributions to continue education.
Becky McCullough, HubSpot's vp of global recruiting, who lives in Cambridge, Massachusetts, notes the shift to remote working has significantly diversified the talent pool and urges recruiters to dive in — particularly those in the tech space.
"Candidate location played a huge part in the hiring process before the pandemic, with the technology industry being largely dominated by big cities globally," she said, noting that just five urban areas accounted for 90% of all U.S. high-tech job growth between 2005 and 2017. "This not only contributed to income inequality, but it made opportunities for talent from smaller, more rural communities much harder to source."
This insight chimes with Zoë Morris, president of Frank Recruitment Group, which operates in over 20 offices worldwide and snares talent for technology giants including Microsoft, Salesforce and Amazon Web Services. "The most prominent way that recruitment has changed is that recruiters now have to focus on a number of new priorities to match their clients with the perfect role," she said. "This makes recruitment much trickier as there are now a lot more boxes a role needs to tick, particularly in relation to flexible working and perks being offered."
Granted, the balance of power has swung away from the employer and towards the employee, but various studies —including from management consultancy McKinsey—indicate the highest bidder no longer triumphs, with increasingly more workers favoring purpose and aligned values over a bump in cold, hard cash.
Therefore, those in charge of businesses have a pivotal role. "Empathy and authenticity are now essential characteristics for leaders who want to create true community and a more inclusive culture — and in doing so attract and retain talent," said Nazir Ul-Ghani, head of Workplace from Facebook in EMEA. He points to his company's research that shows 58% of U.K. employees would consider walking away from their jobs if they felt unsupported.
McCullough believes mobility alongside diversity, inclusion and belonging have become critical to attracting and retaining talent and enriching culture. The recruitment firms that can be adaptable and flexible will be the winners in this post-pandemic world, she believes.
"Whether it's exploring hybrid work setups, sourcing into new talent pools, or overhauling the interview process, recruitment teams are truly challenging conventional thinking on what makes a great candidate experience and how to ensure the culture and the mission comes to life in the process," she said.
3 Questions with Andrew Hunter, co-founder and economist at job search engine Adzuna.
What are people are prioritizing in their job hunts, and how does it compare with before the pandemic?

I've been studying the labor market globally for the last 15 years, and I've never seen anything like the patterns that are emerging now. It's really a bit of a cardiac arrest moment for the job market. People are prioritizing their safety in their job hunts, which was obviously not a factor before the pandemic, but will continue to be one throughout 2021 and beyond. To comply with President Biden's workplace vaccine mandate and to increase job seekers' confidence that they're doing what they can to keep employees safe, employers are specifically requiring workers to have a COVID-19 vaccination. In September more than 60,000 jobs on Adzuna required a vaccination, up from 50,000 in August — and the number is steadily climbing. People are having "pandemic epiphanies" about their work, and their expectations have changed. Beyond the pandemic, flexibility and balance will still be priorities for job seekers, and will be considered the norm rather than perks.
Are employers keeping up with candidates' demands for flexibility and other benefits? And which industries are ahead?
In the fast-food industry, chains like McDonald's and Shake Shack have tried using signing bonuses and increased benefits to attract new talent. However, short-term monetary improvements won't sell job seekers in the long term, and employers need to offer more substantive long-term perks instead of one time payments. Even white-collar jobs that have traditionally included office ping pong tables and bean bag chairs as "fun" perks are no longer landing applicants. The good employers, regardless of what industry they're in, are a bit more thoughtful about how to attract talent — and it's not only about cash. Workers in all types of jobs want substantive benefits such as free childcare and flexible schedules, and businesses in all industries are struggling equally to keep up with what modern workers want. Employers need to focus on transforming their cultures to mirror what employees want out of their careers in 2021. This includes putting more emphasis on looking after the mental well-being of staff and encouraging supportive and inclusive working environments.
Can you give some examples of what employers need to provide in order to attract the best talent in 2021 and beyond?
In 2021 and beyond, there will continue to be intense movement in the market and competition for candidates. Employers have to seriously consider reinventing culture in addition to increasing pay and providing signing bonuses. They also need to provide benefits like support with childcare, on-the-job training and opportunities for upskilling in order to attract and retain the best talent. Providing options for employees to transition between disciplines and departments internally and carve out their own career paths will be key. There also needs to be a greater focus on retention to help companies stop hemorrhaging workers to the competition. Companies need to first look internally to identify and fix any issues causing high turnover. The best talent naturally flows to companies with great working cultures and happy staff.
By the numbers
57% of 200 executives at U.S. companies with 500 staff or more are having someone monitor the chat windows on video meetings, for contributions from remote participants.
[Source of data: Vyopta survey.]

56% of 2,000 U.K. employees want to know if their colleagues have been vaccinated against COVID-19 and 59% would speak to their manager about it.
[Source of data: CV-Library report.]

39% of 1,200 tech/IT professionals polled said they have quit their jobs because of toxic workplace environments.
[Source of data: TalentLMS report.]
What else we've covered
https://digiday.com/?p=429583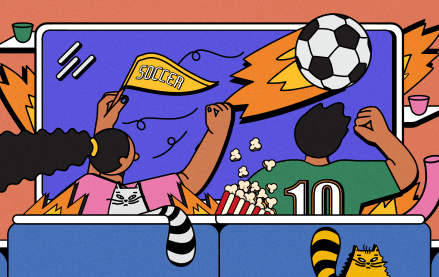 December 1, 2023 • 4 min read
Even if a game isn't make or break, sports leagues and brands want fans to be paying attention — and they're hopeful new strategies will get it.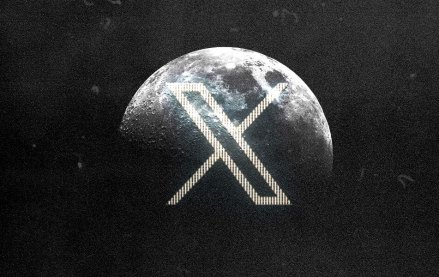 November 30, 2023 • 4 min read
In the packed DealBook conference in New York yesterday, owner Elon Musk bluntly told them to shove it.
November 30, 2023 • 2 min read
WorkTok, or CareerTok, is in full force. Combined, those hashtags on TikTok have over four billion views and it is benefiting Gen Z.