Employee resource groups expand in scope and size to tackle measurable change
October 20, 2021 • 4 min read
•
•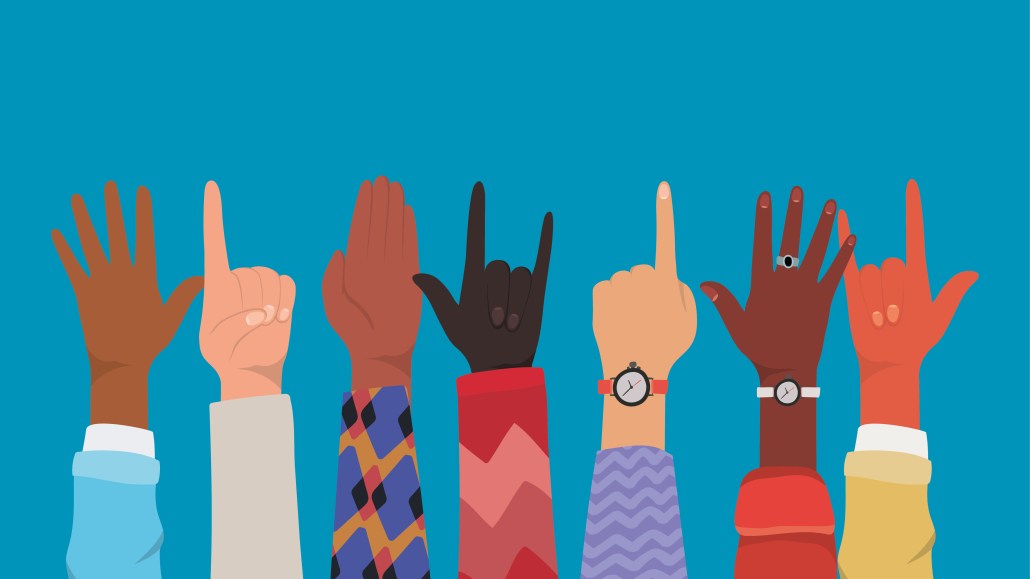 From networks supporting women in the workplace and BIPOC and LGBTQ+ employees to groups focused on military veterans, mental health and physical disabilities, employee resource groups (ERGs) have become a growing presence inside agencies, tech firms and other businesses, particularly with the emergence of social movements like #MeToo and Black Lives Matter and an increased focus on attracting and retaining a diverse workforce.
But how empowered are these groups to effect real change in their organizations? Have they been able to go beyond good intentions to deliver real, measurable headway?
Chicago-based tech company ActiveCampaign is home to a number of ERGs, including ActivePride, ActivelyBlack and MomsofAC, as well as a group to support employees' mental health concerns during the pandemic. During the global health crisis, the firm's ERGs have become even more important, said Avy Kea, diversity, equity and inclusion program manager at ActiveCampaign.
"With employees spread across four continents, ERGs offer a great way for identity and affinity groups of the wider organization to come together based on a shared set of experiences," she said. "That sense of belonging they offer is really impactful and when everyone is trying to make sense of what is going on in the world, it's useful to have people that share your beliefs, lifestyle or culture who can better relate to what you're going through."
While its ERGs are about creating a safe space for employees to share common experiences, as well as offering a platform for further education outside of those groups, they've also made a quantifiable difference, according to Kea. For example, during Pride Month, ActiveCampaign employees set a fundraising goal of $2,500 to support organizations that champion diversity, work to promote equality, eliminate discrimination, provide access to education and healthcare, and protect basic rights for the LGBTQ+ community. ActiveCampaign employees reached that goal, and the company matched it, which led to an even larger impact on the community.
Then, there is the impact ERGs have on the recruitment and retention of talent, particularly among younger employees. In a survey of more than 1,400 GenZ employees by the talent platform Tallo, 86% said they planned to join a DEI-oriented ERG or contribute to its mission, while just 6% said they did not plan to get involved in such groups.
"In a time of COVID, ERGs have helped us thrive and to have community, even if remotely," said Genevieve Robles, director of talent experience at the agency Forsman & Bodenfors New York, whose groups focus on gender equality, LGBTQ+ issues, parenting and sustainability. It even has a group that's all about having fun, which, among other things, organizes virtual birthday parties for employees.
The agency, which has done work for clients like Seagram's and Goldman Sachs, has thrown its weight behind the Stop Asian Hate movement. It is a cause that hits close to home. "We had employees who were feeling scared to walk down the street," said Robles.
Conversations from within the agency and its ERGs resulted in a poster illustrating "The Bystander Maneuver," actions witnesses of hate crimes can take. Designed to look like the iconic Heimlich Maneuver explainer, the piece features five panels that each provide guidance as to what a bystander can do or say if they see a hate crime happen. While the shop recognized the need for better public awareness of anti-Asian racism, it said it wanted to do something immediate and actionable.
Robles noted that the ERG groups that effect the most change at the agency are those related to DEI. Its global inclusion task force, for example, has worked to determine what DEI training should look like within the company on a global scale — and includes a check-in with a consultant at the two-year point to measure precisely how much progress has been made. Through such efforts, the agency aims to make the interview process even more inclusive and mitigate bias in hiring. "We have always said our pipeline will be diverse, and that hasn't changed in these times," Robles said.
Madhavi Bhasin, vp of diversity, inclusion and belonging at the San Francisco-based digital identity platform Okta, said its ERGs are designed to "help our employees find a sense of community both inside and outside of work." And like ActiveCampaign and F&B, they're also about producing real change.

For example, Okta, which works with companies like Siemens and T-Mobile, has had a long-standing commitment to DEI, but in the wake of George Floyd's murder in May 2021, it realized it had to do more to challenge systemic issues of racial inequality and injustice. At the time, it publicly committed to a list of actions we would undertake on the issue — but then followed up one year later to talk about its progress and maintain accountability for its DEI efforts.
As a result of ERGs and their work, the company instituted "Oktavate," an onboarding process focused on the value and need for an inclusive culture at Okta. The company has also invested in a professional development track for ERG leaders, including mentorship and quarterly bonuses for key members. Okta also made a $3 million pledge through the group Okta for Good to support racial justice, assembling a Racial Justice and Equity Employee Advisory Board to guide the investment.
"All of these efforts were done in partnership with our ERGs," Bhasin added, "ensuring their voices were not only heard, but helped to shape our corporate initiatives around DEI."
https://digiday.com/?p=429274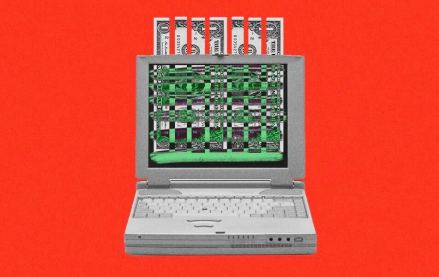 December 5, 2023 • 5 min read
Agency clients still see programmatic as an important part of their marketing budgets. But, overall, the uncertainty around programmatic could be causing them to lose confidence in online display ads as a marketing channel, and, as a result, agency clients are investing less in online display.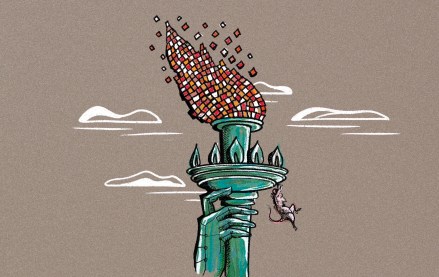 December 5, 2023 • 3 min read
There's a global AI race and different regulations in different countries might be slowing down – or speeding up – innovation. Here is a breakout of how regulations are being shaped on both sides of the Atlantic.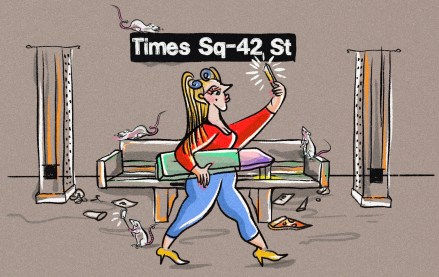 December 5, 2023 • 6 min read
Virality may mean something is simply viral within that niche rather than hitting a level like the Ice Bucket Challenge.