'I'm embracing the discomfort': Fashion brand execs share how their office style has transformed
October 22, 2021 • 4 min read
•
•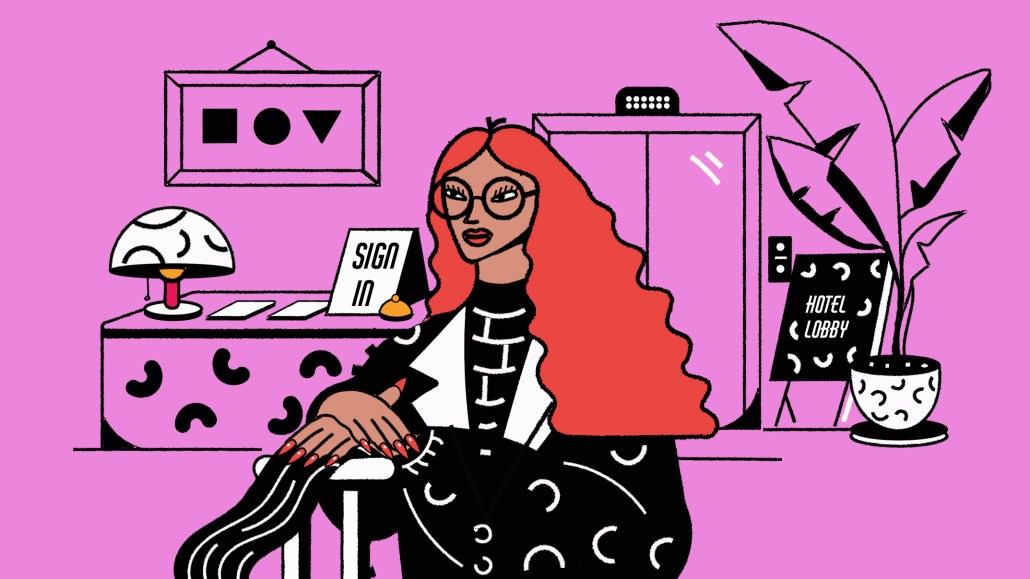 Ivy Liu
This article was reported on — and first published by — Digiday sibling Glossy
There has been much speculation over the last 19 months about whether the so-called sweatpants revolution will carry on once people return to the office.
Predictions have been divided. Some have said that people would be so used to wearing comfortable clothes — plus office dress codes are loosening, anyway — that they'll go to work in sweats and styles that could double as pajamas. Others have said that, after many months of wearing nothing but the same pair of sweats, people will jump at the opportunity to dress up.
In talking to executives across the fashion industry, it's clear that a style shift is happening. Office wardrobes are more casual and comfortable than ever before. However, for some — particularly those that get personal fulfillment from their style — the return to the office is, indeed, a good reason to go all out.
Sarah LaFleur, founder and CEO of women's fashion brand M.M.LaFleur, said she took the opportunity to purchase an entirely new wardrobe before the company went back to the office in June.
"It was a bit of an investment, but I bought a new capsule wardrobe for myself," LaFleur said. "I've got four new pairs of pants, three new dresses, four new T-shirts and six knit tops. Knit tops are, by nature, stretchy, so they have become my go-to for looking polished, yet comfortable."
LaFleur, who gave birth to twins during the pandemic, said that comfort has become a has been a priority for her since she's returned to the office. And she sees the same trend reflected in the brand's sales: Knitwear made up 25% of M.M.LaFleur's sales in 2020, compared to 16% in 2019.
John Shumate, vp of global brand marketing at Champion, said the pandemic has drastically changed how many of the company's employees dress, including himself.
"At Champion, we're wearing our sweatshirts, joggers and hoodies, but that wasn't always the case," Shumate said. "It was more common to wear suits and traditional office attire, but the reason I love working at this athleticwear apparel company is that we have the flexibility to express our style and feel confident in what we wear. When I put on a fleece, jogger or hoodie for work, it feels elevated and I feel comfortable in it. It allows me to think creatively and deliver great work."
Shumate said, in particular, he's been wearing Champion's reverse weave and tech fleece hoodies.
The desire for dressing more comfortably in the office is one that activewear brands have picked up on. While Rhone and Vuori boomed during the pandemic, thanks to people being cooped up at home, they've recently pivoted to making office-appropriate attire, like dress shirts and polos for men in stretchy materials.
But not every executive is embracing comfort. Molly Howard, co-founder of women's fashion brand La Ligne, had the opposite trajectory for her personal office style over the last year. Pre-pandemic, she dressed much more comfortably at the office.
"When we first started La Ligne, I rebelled against my prior career in finance, where we had a super strict dress code and wore these really uncomfortable clothes for 20 hours a day," Howard said. "So when I started La Ligne, my style was always about comfort. I wore sweatpants all the time, and I encouraged the team to dress however they wanted and to be as comfortable as possible."
But for Howard, more than a year and a half at home left her yearning for the chance to dress up. She also had a baby during the pandemic. The combination of wearing the same sweatpants all the time, along with the stress of pregnancy, has led her to express herself through clothes in a way that she had been unable to.
"I'm spending more energy on what my outfit looks like than ever before," Howard said. "I spent so long in a pregnant body, not socializing nearly as much as I used to, not even touching a pair of jeans once in more than 11 months. And I wanted to get some of that expression back."
Howard said her team has been on a similar path since returning to the office in September. At an e-commerce photoshoot she attended on Wednesday, she observed that not one person was wearing sweatpants. Howard stressed that La Ligne has no dress code and that wearing sweatpants is in no way discouraged. "I wouldn't even think of putting a rule in place on what people can wear," she said. But more members of her team are dressing up simply because they're glad to have the chance to do so.
"It feels good to match my shoes to my sweater, and to button up a pair of jeans and wear them, even if they're less comfortable than sweatpants," she said. "I'm embracing the discomfort."
https://digiday.com/?p=429647
October 3, 2023 • 2 min read
•
•
In episode four of the "Is This The Metaverse?" narrative podcast, Glossy international fashion reporter Zofia Zwiegliska spotlights the brand opportunity when it comes to fashion in the metaverse.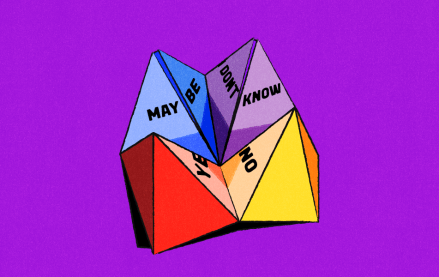 October 3, 2023 • 5 min read
•
•
Overall there's more due diligence from marketers when it comes to influencer marketing efforts now, according to marketers and agency execs, who say that there's been more rigor over the last year, and especially over the last six months.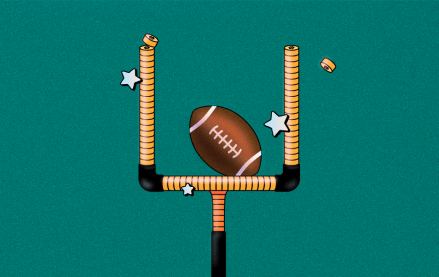 October 3, 2023 • 3 min read
•
•
The collaboration between the Los Angeles Rams and Snapchat goes back to 2020 as the Rams made became the first NFL team to conceive a Snapchat AR experience, affording fans the opportunity to virtually wear the team's recently unveiled uniform.