The Rundown: Why fighting games are an underutilized resource for esports-minded brands and their partners
February 23, 2022 • 6 min read
Ivy Liu
Esports organizations such as Panda Global and Golden Guardians have leveraged their involvement in the fighting game community to generate fan engagement and secure brand partnerships — the former since its foundation in 2015, the latter since signing its first Super Smash Bros. player in 2020. For esports teams looking to establish strong brand identities, fighting games represent fertile ground that is waiting to be plowed.
Compared to top-level titles such as League of Legends and Counter-Strike: Global Offensive, fighting games — in which competitors face off one-on-one using colorful avatars — are a niche pursuit. Viewership of Evolution Championship Series 2019, the last global fighting game community (FGC) championship before the COVID-19 pandemic, peaked at just over 245,000, a number dwarfed by the viewership of that year's League of Legends World Championship.
In spite of these smaller figures, esports organizations with a large presence in the FGC consistently receive outsized engagement from the fervently loyal fan base of fighting game players. Halfway through 2021, Golden Guardians' Super-Smash-Bros.-Melee-focused YouTube channel garnered more views than major League of Legends organizations such as 100 Thieves and Team Liquid, according to data pulled by Daniel Biery, director of operations for the Golden State Warriors, the Golden Guardians' parent company.
"As someone who's front-end and sees the response of our Melee fans daily, I literally cannot say enough about how happy we are with the reception," said Golden Guardians social media coordinator Julian Pagliaccio.
The key details
The modern fighting game has existed since the 1987 release of Street Fighter, and includes long-running series such as Guilty Gear, Marvel vs. Capcom, Tekken and Mortal Kombat. These games are united by their shared two-player focus and the presence of "combos" combining strings of hand-to-hand attacks. The most popular fighting game in the world is Super Smash Bros; 14 percent of hardcore esports fans follow the Nintendo-made fighter's competitive scene, more than any other fighting game, according to recent research by YouGov. "I'll be explicit here: when I say fighting games, I do include Smash," said Josh Marcotte, head of talent operations at Panda Global.
Since Golden Guardians signed a roster of Smash talent in April 2021, the esports organization has focused much of its content and social media efforts on ingraining itself within the Smash community — and with great success. The org's combined social media following has jumped by over a million over the last six months, according to gaming and esports data platform GEEIQ. Golden Guardians' Smash players have spurred this growth by consistently producing organic and relevant content for the team's social channels. "It's no secret that Melee players need to produce content, stream, be likable, et cetera, to thrive in this space," Pagliaccio said. "In a game like League, putting your head down and grinding 100 percent of the time can get you ahead on talent alone, but with Melee, things have always been a bit more content focused, regardless of how strong your results are."
Becoming a leading esports organization in the FGC was part of the game plan at Panda Global from the very beginning — and the org's niche focus has directly helped it secure brand partnerships. "I think it comes with the packaging; being the organization we are, we can't really walk into a room and pitch ourselves without saying that we're seen as an authority in these communities," Marcotte said. He credits this genuine brand identity for the organization's partnerships with brands such as Geico and HyperX, in addition to its unprecedented partnership with Nintendo last year.
Fighting games have a promising future. Riot Games is currently in the process of developing its own fighting game, codenamed Project L; if the explosion of the Valorant scene in recent months is any indication, Riot's fighting game is likely to have an enthusiastic competitive scene from launch. The combination of the FGC's long-running grassroots community with Riot's logistical and monetary support promises to be potent indeed.
A lower, but longer-lasting, lift
Fighting games aren't just an effective way for esports orgs to bring in new fans: they're a relatively cheap investment, too. "Melee signings have great ROI mostly because it's much more self-contained," Pagliaccio said. "For a game like League of Legends, you need a whole facility, five-plus players, coaches, analysts, et cetera, just to start. For Melee, signing one promising talent is a great start in itself. Historically, we've seen tons of great responses when teams sign highly ranked players, like TSM Leffen, or C9 sticking with Mang0 for what feels like a decade now."
Despite the relatively diminutive size of the competitive fighting game scene, some experts believe that the FGC is a better long-term investment for esports organizations than today's more prominent, but corporate, esports leagues. "I believe that, pound for pound, Smash and the FGC is the best investment you can make in esports, bar none. I think every esports team should have, at minimum, one Smash player, and should be spending, at minimum, $100,000 to $200,000 a year on Smash Bros.; it's just ludicrous not to," said Arian Fathieh, a freelance esports caster and tournament organizer and former partnerships lead and esports program manager at Twitch. "And the numbers speak for themselves; Hungrybox is the most-viewed Team Liquid streamer. Smash guys get viewership."
Getting butts in seats
In addition to their relative success in generating viewership, Smash and the FGC are particularly effective at getting players to attend live events as well. Traditionally, netplay tools for fighting games have been subpar, so players are accustomed to traveling to in-person tournaments to compete. Evo 2019 brought roughly 9,000 attendees to Las Vegas; the same year, the Dallas Fuel's in-person Overwatch League "homestand" boasted daily attendance of roughly half that number. "Brands actually just really like live attendance, in general," Fathieh said. "You bring a vp of marketing to an event, and they're like, 'oh, there's 2,000 people here.' They believe it's real, rather than taking them to a studio show and saying, 'trust me, there are people watching online.'"
As other esports look to crack the code for live events, they might be wise to take some cues from the FGC. "We have always had Smash events with modders and artists, and the FGC has a long history of artists' alleys as well," Marcotte said. "We've always had these tournaments — CEO, Combo Breaker, Smash Con — that were functionally conventions."
The way the wind blows
In many ways, the fighting game scene has acted as a bellwether of sorts for broader trends in the esports industry. Unmoored from corporate game developers such as Activision Blizzard and Riot Games, casters and commentators in the FGC have developed an uncensored style over the years — "FGC and Smash commentators are generally more free to say what they want," Fathieh said — that has buoyed streamers such as Ludwig Ahgren to mainstream success. Though Ahgren started out as a dedicated streamer in the Super Smash Bros. scene, he became the most-subscribed creator on Twitch before signing an exclusive deal with YouTube last year. "Ludwig, of course, came from Melee," Marcotte said. "We credit him as part of our Melee community."
The fighting game community is also more diverse than the broader esports scene, in part due to the lower socioeconomic barriers presented by gaming on consoles rather than the high-end PCs used in other esports communities. With esports orgs and game developers alike coming under fire for their toxic work environments and not-so-diverse workforces, engaging with an esports scene as historically diverse as the FGC could be a boon for brands looking to reach competitive gamers.
"There's a higher presence of folks of color, there's a higher presence of folks of lower-income — the spectrum ends up being really vast, where for some other esports, it'll be a little more upper-class or middle-class," Marcotte said. "On average, I think the FGC really does span a huge swath of humanity."
https://digiday.com/?p=440245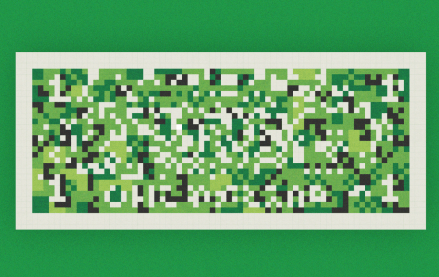 September 21, 2023 • 3 min read
Ducati has legitimate reasons to investigate Web3 tech as a marketing tool. Building a community of Ducati enthusiasts, or "Ducatisti," has been a core element of the brand's marketing for decades.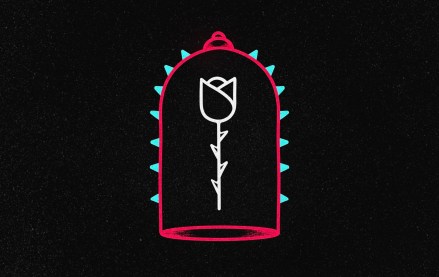 September 21, 2023 • 5 min read
In this edition of the weekly Digiday+ Research Briefing, we share focal points from Digiday's recently released reports on agency and brand confidence in TikTok, and on how publishers are making Instagram work for them.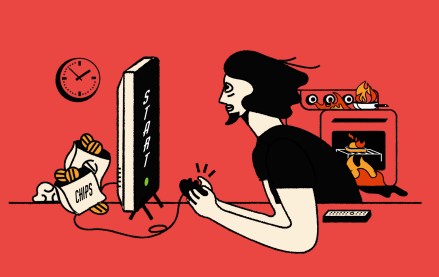 September 21, 2023 • 4 min read
While this is the first gaming related livestream Fandom has done with Instagram, it's part of a bigger push to celebrate and embrace the vast gaming community among the Gen Z demographic thriving on Instagram's platform.