"The largest acquisition we've had": Why eFuse is acquiring esports media business Esports.GG
May 31, 2022 • 4 min read
Ivy Liu
The esports tournament and infrastructure platform eFuse has acquired the media outlet Esports.GG, with plans to roll the website and its social media channels into eFuse's pre-existing editorial operation.
"EFuse is a software technology business," said eFuse CEO Matthew Benson, "and we build solutions that empower the creation of tournaments and the creation of leagues." The company described itself as "LinkedIn for gamers" during a $6 million funding round last year.
Esports.GG launched in mid-February 2021, rapidly growing in prominence due to its international scope, its focus on relatively underserved esports communities such as Hearthstone and Dota and — perhaps most notably — its ownership of the @esports handles across all major social media networks.
"The previous owner basically managed to reach out to the people who held these accounts," said Esports.GG director of content Lawrence Phillips. "Over the process of a couple of years, he managed to acquire the various ones with the idea that this could be used to create a core company."
"With a name like Esports.GG, even though it wasn't fully established, we were able to get access to things that we weren't able to get in other publications, just because of that name," said contributing writer Michael Hassall, who joined the publication a few months after its launch.
The website currently pulls an average of more than 500,000 unique visitors per month, with a peak of 1.5 million page views per month in its first year, according to figures provided by Esports.GG. The site has a dedicated Brazilian vertical, and 60 percent of its traffic comes from outside the United States.
Benson declined to provide specifics about the financial terms of the deal, but said that it is eFuse's third acquisition (after buying two collegiate esports companies last year) and "the largest acquisition that we've had." Esports.GG's previous ownership group, which includes John Benyamine, the Chief Content Officer at ReKTGlobal, and Christian Bishop, a Twitch executive, will not be directly involved in the business in the future, he said.
EFuse plans to keep Esports.GG editorially independent, using its presence in esports media to bring new audiences and brands into the eFuse ecosystem.
"They can be a great funnel for brands to first integrate into the space, and then with the other properties and software solutions that eFuse has," Benson said.
Esports.GG's dedicated esports audience represents exactly the type of gamer that eFuse hopes to bring into its network. "For the esports operator, it's about getting access to the audience who cares about it, and keeping them engaged and retained," said Michael Metzger, an esports industry expert and partner at investment banking firm Drake Star Partners. "Having those news articles and all the social media handles is a very important part of it."
As for Esports.GG, acquisition is an ideal outcome for this type of esports media business. Though the site's strong editorial coverage and ownership of premier social media handles allowed it to rapidly build an audience, its actual revenue streams remain few and far between. It does not run advertisements, and it has one public brand partnership at the moment, an agreement with Women in Games International. Phillips suggested that the acquisition could create potential new revenue streams, such as private coverage of eFuse events.
"When I joined the company, I always knew that the endgame was to get acquired," said Hassall, a veteran esports writer and alumnus of numerous endemic outlets. "That's the first question that comes to my head — like, how do you guys make any money? How are you paying for me?" At the moment, Phillips is the only full-time editorial staffer at Esports.GG; the website also employs five part-time writers, as well as a team of 28 freelancers across six continents.
Talks between eFuse and Esports.GG began in November 2021, with acquisition plans heating up in February 2022. The deal was well on its way in March, when the site was embroiled in controversy after posting snippets of livestreamers' videos to its TikTok account without permission. Following a heated back-and-forth between a video editor and Esports.GG staff, the outlet apologized for reposting creators' content and put its social media channels on "pause" while continuing to crank out editorial content on the main site.
The controversy was a source of frustration for Esports.GG's editorial staff, who felt they were getting flak for social posts that were entirely outside their purview. But the brouhaha ultimately did not jeopardize the acquisition, and though eFuse plans to relaunch Esports.GG's other social channels, the companies made the joint decision to keep the TikTok account dormant following the acquisition. "I think our website is probably the biggest strength," Phillips said. "Having the socials is nice, and obviously a huge sell. But I don't think it was a driving force in what made eFuse acquire Esports.GG."
Moving forward, Esports.GG plans to consider the perspective of creators more thoroughly for its social posts. In any case, Benson is not concerned that the controversy will be a lasting issue for the relaunched brand.
"The editorial team has always done a really great job, hence why we wanted to bring them on and have them be a part of it," he said. "Now it's about taking it up to that same elite standard that we have on the editorial side, and translating that to socials."
https://digiday.com/?p=449503
September 27, 2023 • 10 min read
Digiday+ Research assesses how brands and influencers are using Shorts to reach new audiences and what types of Shorts videos create the most buzz for marketers.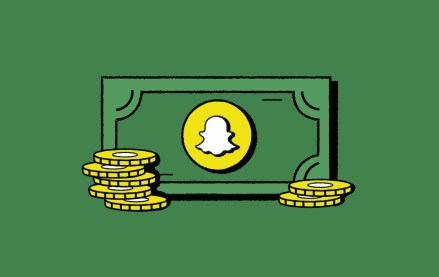 September 27, 2023 • 4 min read
Yesterday, Snapchat marked its return to in-person agency roadshows, sending company representatives to Horizon Media's Manhattan office to showcase a Snap-designed video game intended to capture the essence of what it's like to work at an agency — and how Snapchat can be part of the process.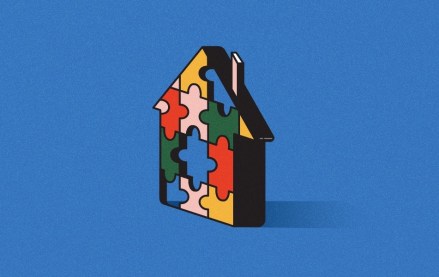 September 27, 2023 • 5 min read
As in-housing settles in as a mainstay, some marketers push for complete control.