Resolution Media's George Manas: Retail and media are converging
December 27, 2017 • 4 min read
Amazon, Walmart and Kroger are no longer just mass retailers. They're becoming media owners, too, offering their brand suppliers point of sale advertising opportunities. An increasing number of companies like Procter & Gamble and GSK are adapting their merchandising and marketing in response.
George Manas, president of Omnicom-owned Resolution Media, manages more than $3.4 billion in ad spending and focuses on integrating search, social, programmatic and commerce into media planning and buying with other Omnicom shops like PHD and Hearts & Science. We talked with Manas about the rise of this so-called retail media, why paid search is king and still rules and why he's bullish on digital subscription services. Below are excerpts of our conversation, edited for length and clarity.
What's the most interesting change in retail media you've seen this year?
All the major digital players like Facebook, Google, Pinterest, Snapchat and Instagram have developed ad offerings that start to bridge the gap between retail and media, in the form of shoppable ads or swipe-up-to-purchase type of ads, for instance. On the opposite side, the likes of Amazon and Walmart are acting like media owners. Amazon is really making inroads into advertising, renovating its search and programmatic products. So more and more, media is being wired for retail, and at the same time, more and more retail is wired for media. It's an interesting convergence on both sides.
What is Amazon's role in the rise of retail media?
Amazon, in particular, is in a privileged position because it has many content and commerce properties, and Amazon has shoppers' login identity that is the key facet for it to become an advertising platform. Facebook has built an ad empire off of its identity graph with over billions of user logins. Amazon is starting to leverage the same model. Amazon is building its own identify graph through Amazon Prime to truly understand the consumer behavior, be it a shopping experience or a video-viewing experience. Now, with the Whole Foods acquisition, Amazon is able to bring offline consumer behavior into its identity graph.
When brand suppliers use retailers' point-of-purchase ad opportunities, where does the media budget come from?
Historically, much [ad spend on mass retailers] came from a brand's shopper team, retail team, cooperative advertising team or whatever team that was responsible for leading the brand's retail partnerships. We continue to see the growth of ad investments in shopper marketing in general, which includes cooperative advertising. But now, we are starting to see the convergence of a brand's traditional marketing investment and retail ad investment. Ad dollars are moving across the two with more fluidity. The traditional marketing model is deflated, and the marketplace is forcing brands to have a new kind of conversation that is more inclusive of brand marketing and retail marketing together.
Which ad formats drive the best results?
Paid search remains critical to win in retail media. On Amazon alone, for example, paid search drives the highest return on investment across the board for the vast majority of our clients. Winning in search and content is the foundation of marketing on Amazon and Walmart. Once brands gain the visibility organically, they need to use targeted paid search to win the lowest-hanging fruit, where consumers have the highest purchase intent that is relevant to the brand within those retail platforms.
But search marketing on the likes of Amazon, Walmart and Kroger isn't just buying keywords.
Totally. In retail, search becomes more complex because clients need a search strategy that blurs the line between traditional keyword search, their back-end inventory strategy, logistics considerations and nuanced price-point considerations. Brands just can't decouple their search strategy with their product strategy and inventory strategy. Clients now realize that they not only need a Google search strategy, but also an Amazon search strategy and a Walmart search strategy.
What does retail media's future look like?
The Amazon effect is truly real, and we will continue to see retail media being algorithmically driven. On the flip side, the retail space needs more human touch, which is enabled by augmented reality and artificial intelligence. Those tech advancements open a whole new world of brand marketing, product marketing and creative experience on the retail shelf. Meanwhile, more brands will turn to subscription-based solutions. Dollar Shave Club is a prime example of what is possible in digital subscriptions. Some high-end beauty and grocery companies are also embracing this model.
Who will win in the convergence of retail and media: platforms like Google, Facebook and Snapchat, or mass retailers like Amazon, Walmart and Kroger? 
I'm tempted to look to China for some possible indication, but even there, in such an advanced online retail market, WeChat and Alibaba are neck and neck. I think we are going to be without a clear winner for some time.
https://digiday.com/?p=268462
September 27, 2023 • 10 min read
Digiday+ Research assesses how brands and influencers are using Shorts to reach new audiences and what types of Shorts videos create the most buzz for marketers.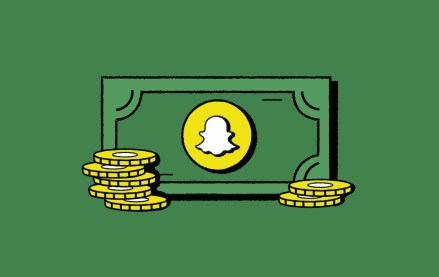 September 27, 2023 • 4 min read
Yesterday, Snapchat marked its return to in-person agency roadshows, sending company representatives to Horizon Media's Manhattan office to showcase a Snap-designed video game intended to capture the essence of what it's like to work at an agency — and how Snapchat can be part of the process.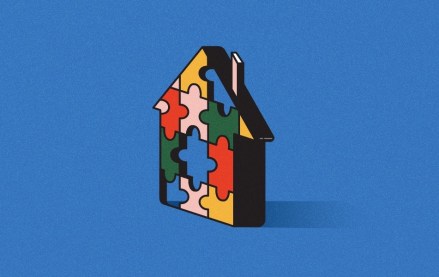 September 27, 2023 • 5 min read
As in-housing settles in as a mainstay, some marketers push for complete control.