Amazon continues to make serious inroads into the advertising business. Its latest move: a new office in Manhattan that it says will bring 2,000 jobs, mostly in advertising, to the city — and closer to Madison Avenue.  Multiple media agency executives in New York said they've been hearing more from Amazon reps who are trying to sell them and their clients on Amazon advertising. Another executive said he's hearing from Amazon more, and Amazon has hired programmatic specialists from his agency in New York.
Amazon's sales team for advertising is growing fast: It's different from other platforms in that its team works cross-functionally across advertising and retail. For larger brands, Amazon has dedicated teams. The company has had a team in New York for many years but also has big ad presences in other places including Tokyo and Paris — "anywhere there are ad agencies in place," said Saurabh Sharma, director of programmatic at Amazon.
Amazon is increasingly trying to pitch to what the company dubs "non-endemic" advertisers — brands that don't sell on Amazon. Asked what he considers a challenge, Sharma mentioned that push, adding that it's not really a challenge, but an opportunity. Non-endemic advertisers would cover, for example, brands in categories like cable, wireless, airlines or restaurants. "There are opportunities to bring that value," said Sharma.
Amazon's ad buckets cover everything from search (the sponsored products that appear when people search for things on Amazon.com), to more traditional display in the form of banner advertising, to newer video advertising or device-based advertising on Kindle, or through its new streaming service for entertainment. There's also what is known as "custom" advertising, which could include anything from a full homepage takeover of Amazon.com on Black Friday to using Amazon boxes themselves as ad inventory.
Sharma said more advertising offerings are coming. The company is doing more with other pieces of "inventory" such as Amazon Lockers, self-service kiosks that let customers pick up Amazon packages, as well as starting to offer TV-like advertising for its new streaming service on Prime Vide, which includes "Thursday Night Football." (The kickoff Bears-Packers matchup had 1.6 million viewers initiating the stream in late September.)
"To really go after the Google and Facebook duopoly, [Amazon needs] to think outside of just product advertising," said one agency buyer who works with Amazon. "Retail is just one piece of online business overall."
Geico, a non-endemic advertiser, advertises within Amazon's "Thursday Night Football," for example, said Sharma. Another example is Hyundai, a non-endemic brand that did a custom test-drive campaign called "Prime Now. Drive Now."
That push for non-endemic brands is most of what the "education" piece for agencies is around. "We've been hearing from them more," said Nicholas Pappas, CEO at indie media shop SwellShark, who works with brands including Applegate, Virgin Atlantic, Spike and Dos Equis. "We've been discussing ways to bring more non-endemic partners onto Amazon advertising, and we're excited."
Sharma said Amazon's big competitive advantage as a platform is that it is about the intersection of e-commerce and advertising. "It's not only about being able to place ads in the right place and right time; it's also the right relevance," he said. At a high level, Amazon offers measurement metrics from impressions and clicks to deeper data on sales information, full shopping journeys and things like a customer's worth over a lifetime. E-commerce and marketing at Amazon go hand in hand — the platform does plenty of consulting with brands and agencies on what it calls "retail readiness."
"We can tell you how a campaign does, but in order to do something about it, you have to do something beyond advertising," said Sharma. So agencies and brands have to be trained on things like creating the right product page, making sure inventory is in stock and policing reviews, according to agency execs.
But the key with non-endemic brands is that you can't necessarily sell them on straight display or search advertising. So along with training programs for items sold on Amazon, agencies are also hearing more about how to do advertising for brands not sold on Amazon. "[Amazon] has to educate planners on how to use data," said one exec. For example, a non-endemic brand can examine what else its customers buy to create a fuller picture of who their customer is. One agency, for instance, is working with a real estate company and looking for data on people shopping on Amazon.com for moving boxes.
"Advertising for us is another big area … in terms of tech," said Sharma. "Like Amazon Web Services can provide tech solutions for other developers, for people building on our cloud, within ad tech we can bring the same value to agencies — as a tech leader."
https://digiday.com/?p=257083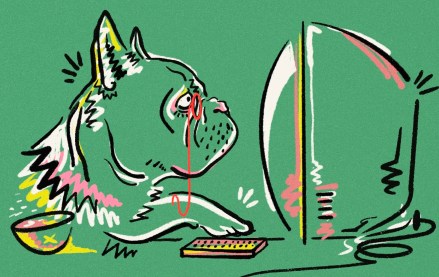 October 2, 2023 • 7 min read
•
•
When it comes to agencies, both of Meta's older sibling social media platforms may be past their primes.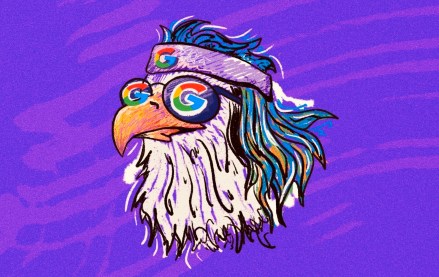 October 2, 2023 • 3 min read
•
•
The legal battle sees Apple and Google et al attempt to conceal their inner workings, developments that mirror the experience of their media customers.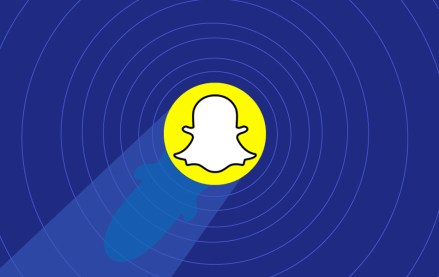 September 29, 2023 • 3 min read
•
•
"We are not diminishing the importance of AR," he said. "In fact, we are strategically reallocating resources to strengthen our endeavors in AR advertising and to elevate the fundamental AR experiences provided to Snapchat users."