Pivot or pause? With the 2020 Games postponed, Olympics sponsors are adapting their ads
May 19, 2020 • 7 min read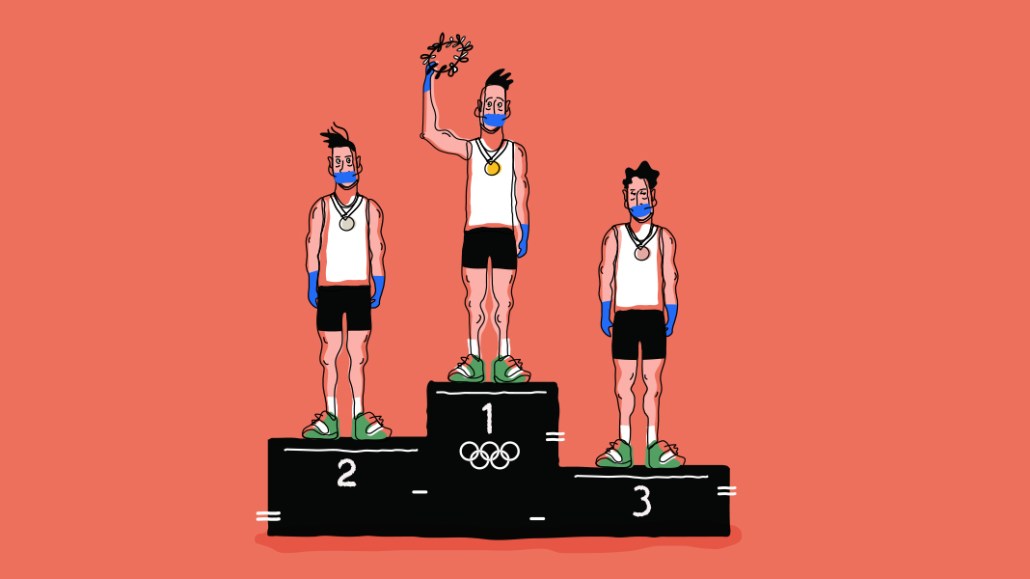 When Japan's Prime Minister Shinzo Abe announced in late March that the Tokyo 2020 Olympics had been postponed until next year, the International Olympic Committee's 14 global sponsors faced an unusual marketing decision: Simply put the campaigns they worked on for the past two years in a drawer, ready to be opened again in 2021; or to adapt their plans but continue promoting their official Olympic partner status.

Some sponsors — such as Toyota and Visa — have developed Olympics ads and social media activity that reflects the current coronavirus situation, while others, like Coca-Cola, have simply postponed.

"When brands go for a sponsorship deal, it's not necessarily just a campaign, it's more of a long-term play," said Rory Stewart-Richardson, founder of online sponsorship marketplace Connexi.

Sponsors spend upwards of $100 million for a four-year stint in The Olympic Partners program, which gives them category-exclusive global marketing rights for the summer, winter and youth Olympic Games. The current partners are: Coca-Cola, Airbnb, Alibaba, Atos, Bridgestone, Dow, GE, Intel, Omega, Panasonic, Procter & Gamble, Samsung, Toyota and Visa. With much of that cost already sunk, some marketers are seeing a benefit in proudly trumpeting their Olympic partner status — though the experts and executives Digiday spoke to for this piece said actual advertising spending will understandably be minimal versus if the Games had taken place.
Adapting messaging (and spend) to the crisis
The automotive industry has been ravaged by the coronavirus crisis. In Europe, new car registrations fell to 570,000 in March, down 56% on the prior year — the worst March for car sales in decades. Nevertheless, Toyota in April launched the first iteration of its adapted 2020 Olympics ad campaign in Europe.

Created by The&Partnership, the first ad — "Heroic Medal" — appeared on print, digital and social media and celebrated frontline workers. The second ad continue to thank those who are working to fight the virus and celebrates how, with lockdown restrictions being eased, people are gradually regaining their freedom to move.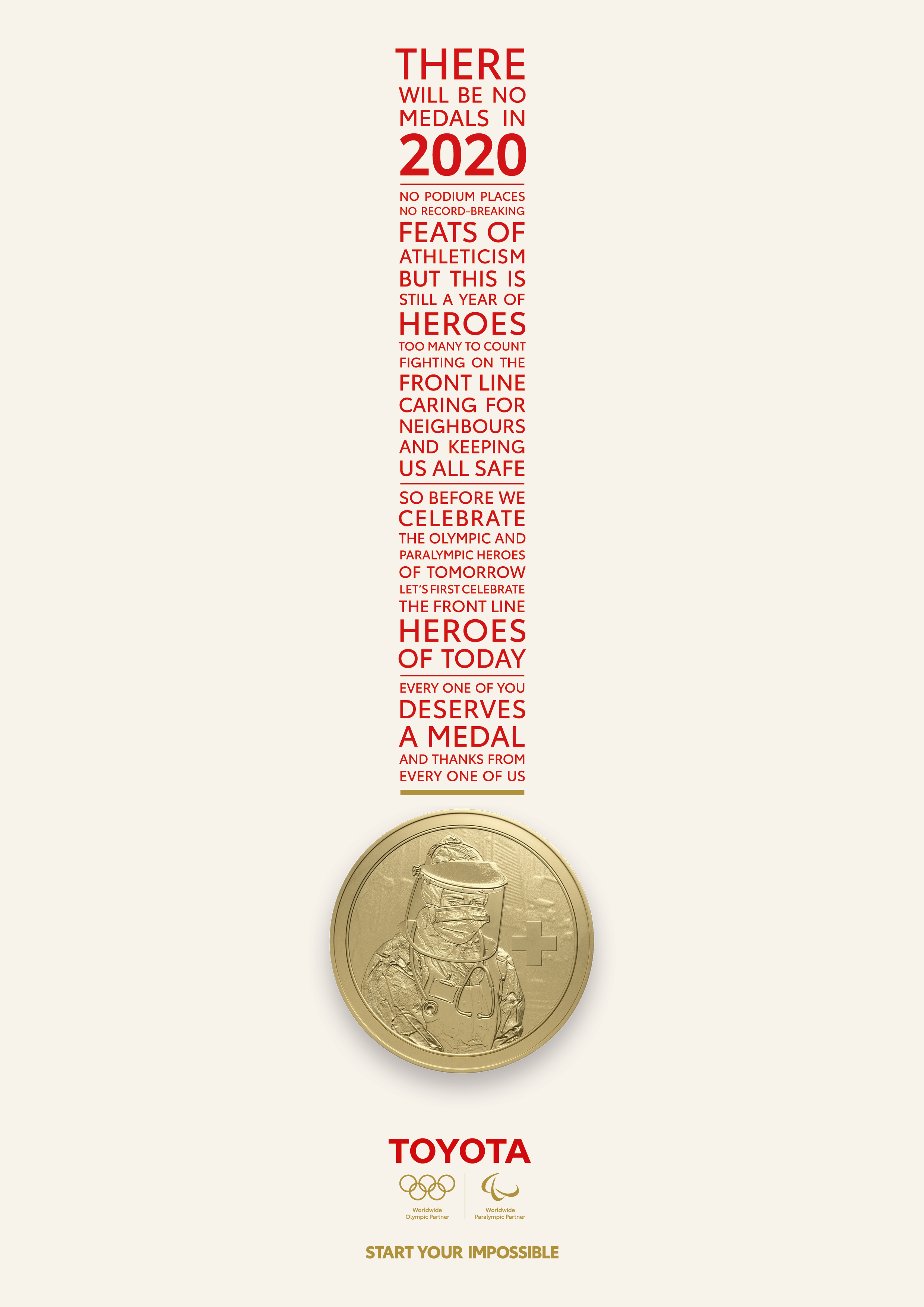 "Historically the Games were moments of hope: In ancient Games, wars were stopped," said Dario Giustini, head of brand and marketing communications at Toyota Motor Europe.

Overall, Toyota Motor Europe's ad spend is currently less than had been planned for this time of the year. Usually the company would have commenced extensive pre-sale activity in May and June for new models, but with consumer demand down, it has had to reassess those plans.

"We are trying to be wise about the budget we have, but we are not going to zero," said Giustini. "It would not be sane and efficient to keep [to] the same level."

Other Olympics marketing activity this summer has focused on the athletes. Procter & Gamble in Turkey, for example, has been running an "Olympic moms" campaign starring athletes and their family members.
In March, Visa rolled out social media content created by BBDO New York dubbed "Do Your Part Like An Olympian." Shot on smartphones, the ad shows athletes showing off their skills at home and then washing or sanitizing their hands.
"There's something called the Olympic spirit," said Chris Curtin, Visa's brand and innovation marketing officer. "When we thought about all the different things we already produced or were producing, we thought, 'Gosh, the world could use a bit of Olympic spirit right now.' The athletes wanted to do this as well."
Visa's adapted Olympics content has not been backed with advertising spend to date. Instead, Visa's marketing and communications efforts are currently focused on supporting small- and medium-sized businesses that have been affected by crisis.
"If the Olympians can help in that respect and the Olympic movement can help in that respect, sure, that's an asset we can deploy," said Curtin.

When Airbnb announced its Olympics partnership last November, the company said its objective was to promote sustainable travel. As part of the partnership, Airbnb agreed to provide dedicated "Airbnb Olympic Experiences" and accommodation for the Games.

International travel has halted to a near-standstill by the coronavirus crisis and the sector is set to feel a lasting impact for many years. Airbnb CEO Brian Chesky wrote earlier this month in a note to employees announcing the company's plans to lay off 25% of its staff that its business "has been hit hard, with revenue this year forecasted to be less than half of what we earned in 2019." The layoffs affected dozens of members of its marketing and design teams, according to Airbnb's Talent Directory.

Coronavirus meant Airbnb had to pause its "experiences" in most countries for safety reasons from March. Late that month, the company began work on virtual experiences and launched the initiative 14 days later. Airbnb users can pay for HIIT workouts with British Olympic rowing champion Katherine Grainger, a one-hour talk with USA Women's bobsled medalist Lauren Gibbs and a cycling experience with British gold medal winning triathlete Alistair Brownlee. However, Airbnb has dramatically scaled back its advertising outlay this year as it deals with the impact of the coronavirus crisis on its business.

Coca-Cola said in March it was pausing commercial advertising globally "from April and until further notice" and donating $120 million to support coronavirus relief efforts. The company did return to TV advertising in the U.S. in mid-May, airing a spot during Fox's coverage of NASCAR, Ad Age reported.

"As a result of the postponement, we are adapting planned investments for 2020, however, since the Games in 2021 will be called Tokyo 2020 Summer Olympics Games, we will leverage assets already created next year," said a Coca-Cola spokeswoman.
Looking ahead to 2021
The absence of a 2021 branding change is a slither of silver lining amid a giant planning headache for sponsors. At some point early next year, sponsors and their agency will be simultaneously planning and working on two Olympic Games at the same time: Tokyo "2020" and the Beijing 2022 Winter Olympics.

"Thankfully a lot of the strategy for the summer has already been created, although there will probably be some modifications, by and large it will remain the same," said Steve Parker Jr., CEO at Levelwing, which has worked on three separate Olympic Games for clients. This year, Levelwing has been working with Bridgestone Tires to develop social media content around the athletes it is sponsoring and how they are adapting physically and emotionally to the crisis.
With so many events postponed around the world, "2021 is going to be a very condensed calendar," said Visa's Curtin. Visa tends to plan events with long lead times — it was already in discussions for the Paris 2024 Olympics pre-coronavirus — but this crisis has emphasized the importance of alternative scenario planning.
"We are planners and we are planners by necessity now," Curtin said.
It's still unclear whether the Olympics next year will be the high production value staged event viewers, athletes and sponsors have come to expert of the quadrennial sporting event. Japan PM Shinzo Abe said in the Japanese parliament the Olympics cannot be held in their complete form if the pandemic hasn't been contained. He said the Games couldn't be delayed further until 2022 and would have to be canceled if the pandemic remains. Many health experts have said a vaccine could take at least a year — if not longer — to be developed.

Organizers, broadcasters and sponsors have had to adapt to difficult conditions before. As Disney CEO Bob Iger recalls in his book "The Ride of A Lifetime," the 1988 Calgary Winter Olympics was beset with such bad weather — high winds, fog and warm temperatures — that many of the alpine events had to be canceled. ABC, the Olympics broadcaster at the time and for whom Iger was svp of programming, had to quickly pivot and instead focused its content on human interest stories like the Jamaican bobsled team and plucky British ski jumper Eddie "The Eagle" Edwards. "Somehow it all worked. The ratings were historically high," Iger wrote.

"Hopefully the whole world can celebrate something uplifting and inspiring," said Levelwing's Parker. "We've all been through a very emotional time."

https://digiday.com/?p=367326
September 27, 2023 • 10 min read
Digiday+ Research assesses how brands and influencers are using Shorts to reach new audiences and what types of Shorts videos create the most buzz for marketers.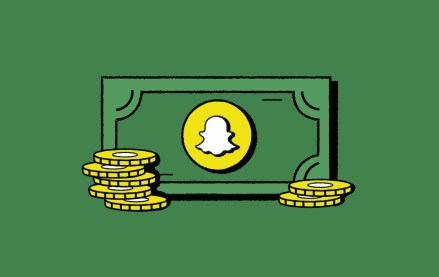 September 27, 2023 • 4 min read
Yesterday, Snapchat marked its return to in-person agency roadshows, sending company representatives to Horizon Media's Manhattan office to showcase a Snap-designed video game intended to capture the essence of what it's like to work at an agency — and how Snapchat can be part of the process.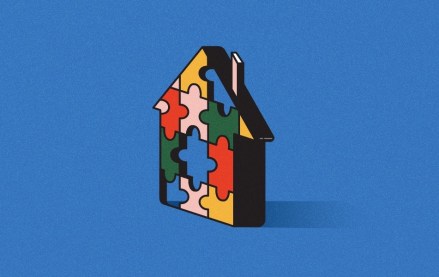 September 27, 2023 • 5 min read
As in-housing settles in as a mainstay, some marketers push for complete control.