Pitch deck: How FaZe Clan sold investors on its $725 million SPAC merger
October 26, 2023 • 5 min read
•
•
Ivy Liu
This article is part of an ongoing series for Digiday+ members to gain access to how platforms and brands are pitching advertisers. More from the series →
In July 2022, FaZe Clan went public at a $725 million valuation. 15 months later, FaZe's owners sold (pending shareholder approval) the company to GameSquare in an all-stock deal worth just over two percent of that initial figure.
All in all, 2023 was a veritable annus horriblis for FaZe Clan, the once-dominant gaming and esports company. With FaZe stock plunging far beneath a dollar in price, the organization found itself under fire from investors and former founders alike, facing accusations of financial and cultural mismanagement. Last week, when FaZe was acquired by GameSquare, the news came as a surprise to many — but it was arguably one of the only viable pathways remaining for FaZe to survive as a brand.
The stunning collapse of FaZe over the past year might leave some observers wondering why anyone had agreed to invest in the org in July 2022 — but hindsight is very much 20/20 in gaming and esports. The reality is that, in the years leading up to the SPAC merger, FaZe Clan was deeply cocooned in a web of hype, making it difficult for even seasoned esports executives to separate the grift from the genuine opportunity during the org's peak years.
"To us, there's just a huge opportunity, from a brand standpoint, to help really get FaZe back to its grassroots — engaging and being really authentic with its content," said GameSquare CEO Justin Kenna in an interview with Digiday on the eve the acquisition was announced. "Growing and bringing in new talent, and working really closely with the founders to help them really execute their vision."
FaZe Clan's July 2022 investor presentation, which the company used to generate interest in the SPAC merger, is, for better or worse, still available on FaZe's investor relations website. Given the org's very public struggles to achieve profitability, esports investors are unlikely to see another pitch deck quite like this one any time soon.
To break down what might have gone wrong with FaZe Clan's vision for the future — and how the seeds of those challenges were planted long before the SPAC merger — Digiday pulled a copy of the July 2022 pitch deck from FaZe's investor website.
The FaZe thesis
FaZe Clan led its investor presentation with an eight-slide "investor thesis" section outlining the fundamental business case for esports organizations, as well as the general opportunity offered by the growth of gaming and esports as a lifestyle and entertainment channel.
Right off the bat, there are some points in this section that come across as red flags, in light of the recent FaZe news. The 11th slide of the deck positions FaZe Clan as the "#3 U.S. individual organization brand by actions," coming behind only the NBA's Los Angeles Lakers and Golden State Warriors.
Even factoring in the specificity of the "individual organization brand by actions" framing, FaZe's recent share price collapse and fire-sale acquisition challenges the notion that the brand is more popular than traditional sports teams such as the New York Yankees and Dallas Cowboys, an assertion explicitly made by the pitch deck. It's hard to imagine either of those teams selling to a competitor for roughly two percent of their stated valuations.
Another element of the pitch deck that rings a bit hollow in 2023 is the tenth slide, which lists some of the members of FaZe Clan's "distinguished management team and board of directors." Many of the 14 esports and entertainment luminaries whose names are on the deck are no longer involved with FaZe Clan. Former CEO Lee Trink exited the company last month, and Snoop Dogg left the org in April. Other listed names that are no longer officially associated with FaZe include Tammy Brandt, Kai Henry, Helen Webb and Daniel Shribman.
A dynamic industry
The second section of FaZe Clan's investor pitch deck was a series of three slides on "industry dynamics," asserting the future promise of esports by comparing it positively against other entertainment and media channels such as traditional sports and television.
With the so-called "esports winter" in full swing, it's become clear that this deck may have done investors a disservice by focusing on the positive comparisons between esports and traditional sports, rather than the significant differences between the two sectors from a business standpoint. The sixteenth slide mentions that the esports broadcasts audience grew by 34 percent between 2019 and 2022 — but ignores the fact that esports viewership is far less effectively monetized than that of traditional sports. Since esports leagues lack the lucrative broadcast rights deals enjoyed by traditional sports leagues, the faster viewership growth of esports doesn't really mean much, in terms of the industry's return on investment.
The fifteenth slide mentions how FaZe Clan (and other esports organizations) has benefited from shifts in audiences' media consumption in recent years, pointing out that 40 percent of millennials and Gen Zers prefer to hang out with friends virtually. But this slide ignores the bump that games and other forms of virtual entertainment experienced during the height of COVID-19 lockdown in 2020 and 2021. It's true that FaZe Clan benefits from shifts in modern viewing habits more than some other companies, but it's unclear how permanent those shifts are.
The elephant in the room
The final six slides of FaZe Clan's July 2022 pitch deck focused on arguably the most important aspect of the org to investors: its monetization strategy. By the time FaZe announced its acquisition by GameSquare last week, the company had already started exploring many of the potential revenue streams detailed in the slides below.
According to the slides above, FaZe Clan's revenue strategy is diversified across platforms and includes tried-and-true esports revenue streams, including brand sponsorships and team merchandise, in addition to more speculative plans such as "real money gambling" and "virtual dining concepts." In 2023, however, FaZe Clan remains reliant on brand partnerships for the bulk of its revenues. Furthermore, while the deck lists prominent non-endemic brand sponsors such as McDonald's and DoorDash, FaZe Clan has not signed many new brand partners in 2023, although it has re-signed with some brands whose contracts with FaZe ended over the past year.
If FaZe Clan wants to flourish under the GameSquare umbrella, it might need to diversify more in order to further reduce its reliance on brands' marketing budgets.
"There's been a lot of difficulty to establish recurring revenue among the high-profile esports companies," said Ned Sherman, M&A expert for Skybound Entertainment and GOAL Ventures, "with an oversized dependence on advertising and sponsorship that hasn't materialized the way projections would have liked to see it materialize."
https://digiday.com/?p=523267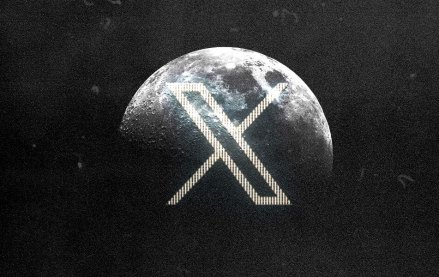 November 30, 2023 • 4 min read
In the packed DealBook conference in New York yesterday, owner Elon Musk bluntly told them to shove it.
November 30, 2023 • 2 min read
WorkTok, or CareerTok, is in full force. Combined, those hashtags on TikTok have over four billion views and it is benefiting Gen Z.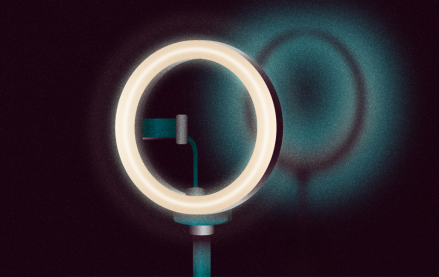 November 30, 2023 • 5 min read
In this week's Digiday+ Research Briefing, we examine how brands have been upping their TikTok investments this holiday season, how Lyft and the MSG Sphere are positioning themselves as ad opportunities beyond OOH, and how publishers are committing to building their events businesses in 2024, as seen in recent data from Digiday+ Research.