P&G takes a page from DTC playbook for its skin-care brands
January 17, 2019 • 4 min read
•
•
For some of its skin-care brands, P&G is eschewing TV in favor of more performance marketing tactics, more common with so-called digitally native or direct-to-consumer brands that are now its competition.
Marc Pritchard, the advertiser's chief brand officer, said that for Olay, in particular, television is becoming less important. Instead, it has "increased [spend] in influencers and using more PR and social media as a key driver."
In other cases like SK-II, investment is centered on search and social "in order to be able to attract people to the brand, and their retail environment is one of the best advertising vehicles they have," said Pritchard. The skin-care brand was an early adopter of Instagram Stories ads, and last year it ran a campaign on Instagram and YouTube featuring photos and videos of six celebrities who wore no makeup to promote its Facial Treatment Essence product.
Of course, Procter & Gamble continues to advertise on traditional TV. For some of the CPG giant's brands, particularly its household-care brands, it is investing more money in TV advertising because it can still reach a lot of people there.
But for the giant advertiser, it's also now going beyond that.
Like it's doing with SK-II, P&G has been gravitating toward doing more performance marketing, an approach common among DTC brands in which campaigns are oriented around driving product sales instead of brand awareness. The move is part of its ongoing effort to eliminate waste in its ad spending and coincides with the marketer bringing more of its marketing in house. P&G has brought media planning and analytics and some programmatic buying in-house, Pritchard said.
"The skill of performance marketing — where we're really able to get data and identify how to best optimize an investment in order to get the most sales out of a consumer — that's something that we've got to upskill larger parts of our organization on. We're getting some capabilities on there, but we've got to skill-up more people," said Pritchard.
Performance marketing is not only reliant on having the people to put into practice but also the data to support it. To that end, P&G showcased some products during CES this year that would appear to address two of the major challenges that CPG marketers struggle with: knowing who their customers are and establishing a direct relationship with them.
At CES, SK-II exhibited its Future X Smart Store, which uses facial recognition technology to scan people's faces in order to predict people's ages and diagnose things like skin elasticity to recommend products for them to try. One product that SK-II had on hand was its Facial Treatment Essence Smart Bottle that connects to a mobile app that tracks when a person takes the cap off the bottle to use it in order to monitor their daily skin-care regimen.
Both SK-II's Smart Store and its Smart Bottle will provide the marketer with more information regarding the kinds of people that are using its products as well as how regularly they use those products and when they may stop using them. While Pritchard didn't discuss in detail how P&G could use this data to inform its marketing, he acknowledged that the company intends to use the data it receives to improve its marketing. For example, P&G's marketers could review the data provided by the Smart Bottle to gauge when people may stop using the product and schedule remarketing campaigns around that drop-off window.
At the same time as marketers like Procter & Gamble adopt more DTC tactics and advertise more online, DTC marketers are going the other way by spending more money offline. That shift among DTC brands is in part because the competition to advertise on places like Facebook and Instagram has sent ad prices soaring, but it also corresponds with these DTC brands looking to establish household name recognition on par with P&G's brands. "It's like two ships crossing in the night," Parachute CMO Luke Droulez said during a recording of an episode of Digiday's Making Marketing podcast. Over the past year and a half, the DTC bedding brand has been investing in more traditional advertising, such as direct mail, while other DTC brands are directing more of their dollars to TV. "Increasingly, I don't want to be known as a Facebook brand. I don't want to be known as a digital disruptor. I want to be seen as a lifestyle brand," Droulez said.
https://digiday.com/?p=318555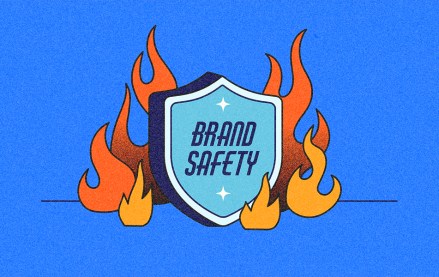 November 28, 2023 • 6 min read
"Major brands' search ads can appear on piracy, pornographic and sanctioned websites," research claims.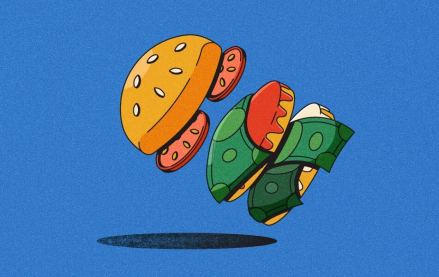 November 28, 2023 • 6 min read
As more influencers look to get into food content creation, brand opportunities are following.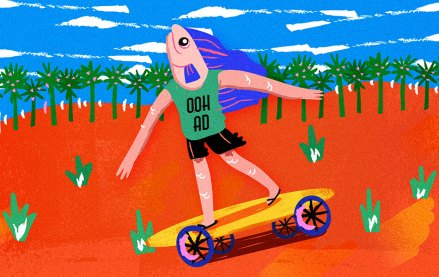 November 28, 2023 • 7 min read
As major marketers like Maybelline experiment with faux OOH, more marketers are open to the idea.