'You need a platform you can trust': How Shopify is pitching itself to Amazon-wary DTC brands
October 22, 2018 • 7 min read
•
•
On Oct. 17, Shopify held its first-ever Shopify Commerce+ conference hosted by its Shopify Plus service where companies from retailer Rebecca Minkoff to digitally native brand Brooklinen spoke to an audience of 300 attendees at the Times Center in Manhattan. The major theme on the agenda: scale. Retailers are increasingly going direct-to-consumer as digitally native companies are opening brick-and-mortar stores and expanding internationally. A common denominator: They are using Shopify to build out their own their e-commerce communities and retain customer data as they do so.
The conference, pulled together in two months, was the latest opportunity to pitch potential clients its Shopify platform and services, which already powers the e-commerce businesses of 600,000 merchants with store templates, targeting methods, analytics programs and automated ways to manage sales and inventory. It comes as Amazon, a direct competitor to Shopify, is making headlines as Amazon sellers continuing to complain about everything from the e-commerce giant retaining customer data to the unresponsiveness of Amazon's support staff. Amazon has subsequently reacted with new efforts to attract more small businesses, launching Amazon Storefronts, its new 4-star store and a partnership with 'Shark Tank.'
Shopify sees an opportunity. With its 150-person marketing team, mostly based in Toronto, the company has been speaking with DTC companies and traditional retailers about the importance of owning their customer relationships, brand experience and data, something lost when only selling directly through platforms like Amazon. At the same time, Shopify is opening up in-person stores for service support (something not available to Amazon sellers) and expanding its presence in key cities like New York with conferences, events and a new office.
Unlike Amazon, Shopify does not have a marketplace or its own private label brands, so Shopify can play up the fact that its merchants do not have to compete with others sellers.
"You can build that loyalty and build that brand equity in a way that you just can't do if you're selling wholesale or are a distributor on other channels," said Hana Abaza, head of marketing at Shopify Plus who sat down with Digiday at the event.
"Shopify is an entirely different thing from Amazon," said Matt Scanlan, co-founder and CEO of Naadam, a cashmere clothing company. "It is much more customizable with an opportunity to drive your own traffic and build your own community. Amazon is Amazon's community, but with Shopify I can build a community for Naadam."
For Horne, a home décor DTC company which curates products from all around the world, Shopify is an alternative to Amazon that pleases the majority of its designers. "A lot of the designers that we bring to the U.S. and from the U.S. do not want to be associated with Amazon," said Ryan Horne, founder of the company. "They feel that their brand is not in-line with the brand ethos of Amazon."
Although some merchants view Shopify as an alternative to Amazon, at the same time, Shopify allows its merchants to plug into a number of platforms such as Instagram Stories, Facebook and even Amazon. So the bigger pitch for the company, is that Shopify is effective for customizing all aspects of an online business, no matter what other platforms a company might already be selling on. "We have many customers that use Amazon as a marketing channel to some degree but there is something special about owning that relationship with your customer," said Abaza.
"I think Shopify is focusing more on technological advancements for us, their customers, and has created a better platform for those seeking a full e-commerce solution," said Horne.
Abaza also said the company has been highlighting how the program is agile and won't crash on a Black Friday or Cyber Monday. (Although the impact to sales was minimal, Amazon crashed on Prime Day in July after its servers couldn't handle demand.)
"At the end of the day you need a platform you can trust," said Abaza.
Then there's the opportunity to pick up on Amazon's weak approach to service support. Last week, Shopify opened a store in downtown Los Angeles where any Shopify merchant can schedule one-on-one meetings with advice 'gurus' or consultants who are on hand to demo Shopify features, or sign up for workshops on everything from photography to how to use popular sales channels. On top of that, Shopify has opened an office in New York where it needs to be in order to make more deals, according to Abaza. So far, there are a dozen people in the company's New York office. Hosting more conferences is another way to get more companies onboard. Along with the new Shopify Commerce+ conference, Shopify is holding five two-day seller conferences in New York, London, Berlin, Melbourne, and Bangalore.
"The key for us here is community," she said. "There's power in being able to connect us with them but also them with each other."
Shopify, now a $17 billion company, began in 2006 by powering the DTC revolution, working with brands like Kylie Cosmetics, watch company MVMT and mattress company Leesa. But, what were once startups have grown into million and billion dollar companies. Shopify knew it had to grow along with them, so the company launched Shopify Plus in 2015, hoping to retain a lot of their customers that felt the need to either move to customized service platforms or experiment with selling on other e-commerce channels like Amazon. Shopify Plus, which starts at $2,000 a month and increases as businesses continue to grow, offers a similar setup to Shopify's original offerings — store templates, analytics programs and automated ways to manage sales and inventory, but all geared towards larger businesses.
The service also supports getting bigger traditional retailers onboard–those looking to make their own DTC plays. In today's market, going DTC is all the rage, with companies finding that they can own more first-party data by going direct-to-consumer and control more of the inventory cycle. Leading companies like Nike, L'Oreal and Proctor & Gamble have begun experimenting with their own direct-to-consumer channels as social platforms like Facebook, Instagram and Snapchat continue to launch shoppable ad formats.
It just might be the key to Shopify's growth, especially as it competes against Amazon. Lately, Amazon has been making multiple pushes into building out its number of Amazon-exclusive brands, which are primarily large retailers that might not want to sell all of their product on Amazon, but still want to experiment with going DTC, and so are open to selling Amazon-exclusive lines. In the beginning of October, Amazon launched an accelerator program for retailers interested in launching Amazon-exclusive brands and is currently incentivizing companies to do so with special advertising opportunities.
A big part of the pitch for its Plus service is that as companies grow, its Shopify Plus offering can automate any type of repetitive task, freeing up companies' often small staffs to focus on other areas. Abaza said that through an app only available to Shopify Plus members called Shopify Flow, companies can automate almost every aspect of a campaign, from reordering inventory to audience segmentation. If a customer buys a certain shade of lipstick either online or in-store, that person is tagged and can be retargeted to later, Abaza said. Also through Shopify Plus, companies are alerted to potential fraudulent online orders. If an order comes in that is unusually high, Shopify Plus will flag it. Companies that join Shopify Plus also have access to ad agencies and vendors that traditionally cater to larger businesses, as well as the company's new physical store services.
The offer is working so far. In the last quarter alone, Shopify Plus has attracted companies like DeBeers, CoverGirl and Reckitt Benckiser. It also has deals in place with GE, Red Bull, Budweiser and Nestlé. Others are coming back to the platform because of the service. Gymwear company GymShark grew too big for Shopify, moved its service to Adobe's Magento and then moved back to Shopify when Shopify Plus launched. In March 2018, Shopify announced in its earnings that it had more than 3,600 companies part of the program, but Abaza said to expect that number to be much higher in the company's upcoming earnings.
Rebecca Minkoff is one retailer that didn't start out online that uses Shopify Plus to power the direct-to-consumer portion of its business. The company has found it was generated powerful insights so far. Speaking at the conference, Uri Minkoff, CEO of Rebecca Minkoff, said the company has seen 40 percent of customers add more to their shopping carts online after seeing the recommendations Shopify automates based on past purchases. Minkoff also said the company changed around its pricing structure after seeing that most of the product being purchased online were items under $200 and over $800, and not between $295 and $595, which was previously thought. "There's this high-low thing happening and we won't have known that until we saw the pairing of product go into the fitting room," he said.
https://digiday.com/?p=308231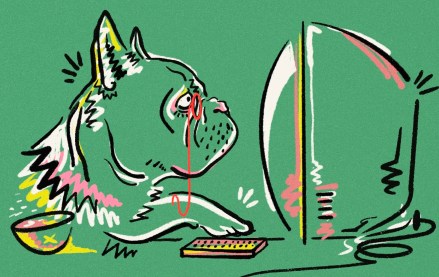 October 2, 2023 • 7 min read
•
•
When it comes to agencies, both of Meta's older sibling social media platforms may be past their primes.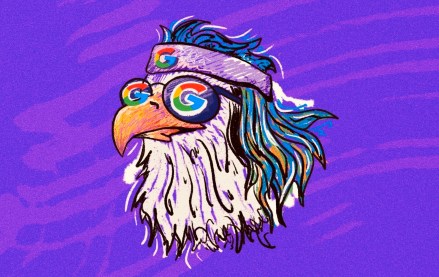 October 2, 2023 • 3 min read
•
•
The legal battle sees Apple and Google et al attempt to conceal their inner workings, developments that mirror the experience of their media customers.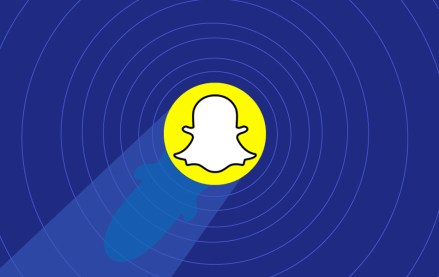 September 29, 2023 • 3 min read
•
•
"We are not diminishing the importance of AR," he said. "In fact, we are strategically reallocating resources to strengthen our endeavors in AR advertising and to elevate the fundamental AR experiences provided to Snapchat users."