Amazon dangles advertising incentives in push for Amazon-exclusive brands
October 18, 2018 • 4 min read
•
•
Amazon has been known to prioritize its own private label brands within search results and ad products, but it's also giving that same special treatment to name brands that have product lines that are exclusive to the e-commerce giant.
For companies selling Amazon-exclusive brands, along with onboarding support and performance-tracking tools, Amazon is promoting these brands in carousel ad products that come in up in search results for competing brands as well as in ads on product pages, according to analysts and marketers at these exclusive brands.
For example, a search for Under Armour brought up products from activewear company Iconix's Starter brand that is sold only on Amazon, directly below the first couple of Under Armour results. It's an ad placement Amazon has been testing for its private label brands. Amazon did not respond to a request for comment.
Marketers described the ad placements as part of Amazon's new Amazon Accelerator program, which is designed to bring more exclusive brands to Amazon and which CNBC first reported on. Companies already selling Amazon-exclusive brands include Baby retailer Carter's with its Simple Joys, nutrition company GNC's Challenge by GNC and home essentials company First Quality's Earth+Eden diapers.
Analysts say Amazon's expansion of these placements to Amazon Exclusives promotes high-margin options to shoppers and also incentivizes companies to sell exclusively with Amazon by giving them ways to rise above the competition in search. After all, nearly half of all online U.S. shoppers start their searches on Amazon.
One marketer at an Amazon-exclusive brand who requested anonymity because of its deal with Amazon said the brand saw no point in selling product on Amazon without appearing in competitor search results. "Not every brand has the cache or brand identify of Nike," this person said. "A person isn't going to automatically search for our brand; they have to discover it."
Cooper Smith, research director for research firm Gartner for Marketers, formerly L2, said access to new advertising placements, especially in search, could be compelling for companies that might not have an Amazon strategy set in stone yet.
"There have been a number of brands that have been resistant to selling on Amazon because there's just so much competition," said Smith. "What Amazon is doing is basically giving an olive branch to these brands who are hesitant or sitting on the sidelines. Amazon is telling these companies, 'You don't need to worry about your Amazon strategy. License your product to us and we'll market it for you. We will make sure your product appears on the first page of search results and make sure your brand is given the Amazon treatment.'"
In ads, Amazon is positioning the exclusive brands alongside its own private label brands under the label "Our Brand," as shown below.

Smith said promoting private label alongside exclusive brands is a way for Amazon to have consumers associate its own brands with higher-quality brands. Amazon-exclusive brands could also give Amazon information it can use to sell its own brands, Smith said. "Amazon has insight into what sells on Amazon.com, but they don't really have insight into what sells at Kohl's," he said. "With these partnerships, Amazon now has better visibility into how these large brands have experience selling across different retail channels."
So far, the number of Amazon-exclusive brands already tower over Amazon's private label brands, according to research firm TJI Research, which has labeled brands as "Exclusive" or "Private" in a database by researching trademark records for every company appearing in ads on Amazon provided by the U.S., U.K., and India. TJI Research has calculated that Amazon has 127 private label brands and 177 exclusive brands. "Amazon is betting that customers who find quality products on Amazon that they can't get anywhere else will become more loyal to Amazon and spend more on Amazon over time," said Justin Smith, Founder of TJI Research, who said he has seen the number of Amazon-exclusive brands grow in the past 12 months and is working on a study about that growth.
The losers, of course, will be all the other sellers on Amazon that are missing out on these advertising opportunities. Cooper Smith said the desire to show up higher in search results will be enough to lure more companies to license more exclusive brands to the platform.
"As Amazon increasingly becomes pay-to-play, there are fewer opportunities for brands to be competitive organically," Cooper Smith said. "Everyone and their grandma is launching a direct-to-consumer brand on Amazon."
https://digiday.com/?p=307808
October 3, 2023 • 2 min read
•
•
In episode four of the "Is This The Metaverse?" narrative podcast, Glossy international fashion reporter Zofia Zwiegliska spotlights the brand opportunity when it comes to fashion in the metaverse.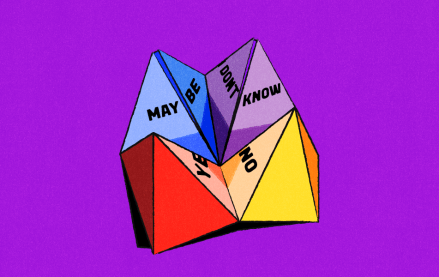 October 3, 2023 • 5 min read
•
•
Overall there's more due diligence from marketers when it comes to influencer marketing efforts now, according to marketers and agency execs, who say that there's been more rigor over the last year, and especially over the last six months.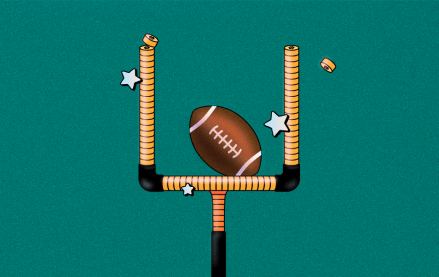 October 3, 2023 • 3 min read
•
•
The collaboration between the Los Angeles Rams and Snapchat goes back to 2020 as the Rams made became the first NFL team to conceive a Snapchat AR experience, affording fans the opportunity to virtually wear the team's recently unveiled uniform.