Media Buying Briefing: Attention metrics vie for the industry's, well, attention. Will it take root?
May 10, 2021 • 6 min read
•
•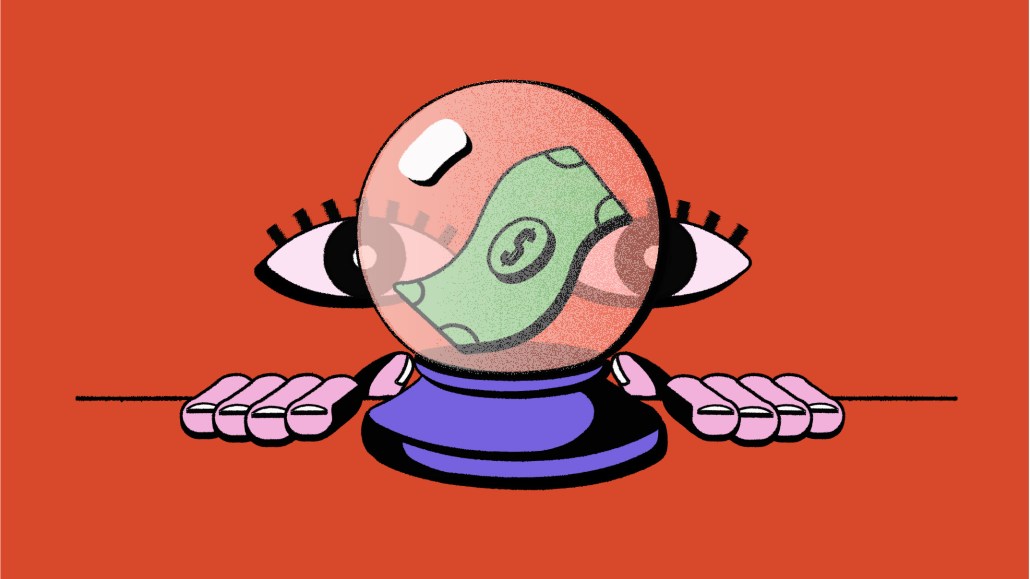 Ivy Liu
This Media Buying Briefing covers the latest in agency news and media buying for Digiday+ members and is distributed over email every Monday at 10 a.m. ET. More from the series →
Of the multitude of options available to media planners and strategists to make media buying more effective, efficient and less wasteful, attention metrics appear to be having a moment of sorts. Positioned by its proponents as a way of boosting classic reach & frequency modeling, it's used by some as the best way to better assess the complex and often inefficient digital advertising landscape, while also cutting through the clutter of TV buying, both linear and digital/streaming/connected.
A handful of research and measurement firms have contributed to increasing the accuracy and effectiveness of attention metrics, from Moat and Adelaide to TVision (not to be confused with the defunct T-Mobile video unit) and RealEyes. But some influential and significant media executives on the brand side have been evangelizing its adoption — none more than Paolo Provinciali, head of media for Anheuser-Busch U.S.
Provinciali has been pushing the use of attention with his media agencies Dentsu and Code 3 for the last two years. "We're working with the networks and all our media partners to figure out ways we can collaborate together and make attention a guarantee the same way I'm guaranteed in-demo reach," said Provinciali. "And then making sure what I'm buying commands a certain level of viewable or attentive impression."
A-B tested out attention in its planning with a fourth-quarter 2020 pilot flight on A&E, which Provinciali deemed "successful." He said he and his agencies are in discussions with Warner Bros. and other major media companies about implementing it, and he's working with the ANA and other advertisers to generate a snowball effect of adoption to make it an essential part of negotiations in the 2022 NewFronts/upfront marketplace. "If it proves successful this summer, people are going to start demanding it in 2022. At least that's my hope," he added.
James Donner, partner and head of media and strategy at Decoded, a digital-forward media agency recently acquired by S4 Capital, appreciates the fact that attention helps compare effectiveness across more media. "When you start to join that [attention] data with cost per impression, you have a new POV on what's the cost-per-impression of what's actually seen or looked at," said Donner. "That wasn't possible a year ago. Since we started doing it, we've been seeing 2X higher brand lift on campaigns we're running."
Attention metrics tend to help brands that have latent sales cycles (such as CPG) and less effective data feedback loops that aren't closed. "It's almost like another step beyond viewability, but it's bigger than that," explained Max Kalehoff, vp of marketing and growth at RealEyes. Attention helps answer "not just 'Did the ad show up for two seconds on your page?', but 'Did your brand message create attention? Did it reach an attentive audience? Did it create a desire?'"
More importantly, said Donner, it will clean up dubious inventory and practices in the digital space. "If buyers are buying off attention, publishers are incentivized to create ad formats that might be more interruptive (as in, more video), but they'll create fundamental value as opposed to right now where viewability" has the wrong incentives, he said. "You have video units that run in the bottom corner of a page with the sound off — they're totally viewable and they pass as brand safe, but they're complete garbage. Often people don't even know they're buying that. And attention optimization will start to get rid of that and make digital more effective."
Though attention's value seems indisputable, other media agencies are looking to move beyond it to get to lower-funnel activation. "Because over the last year there's been such a shift in how people are using media, moving heavily into commerce, we're creating rich, localized commerce products that more directly link media into buying," said Stephanie Stopulos, chief client officer at Starcom U.S. "We can tie into lower-funnel metrics that deliver persistent and consistent results for our clients. You can't talk brand or performance anymore — it's really an 'and' situation, and we're hungry for more metrics that can complement that approach."
Color by numbers
Despite the fact that the major walled garden platforms have come under greater scrutiny from media buyers — from legislators and others who could negatively impact their ad revenue — it seems they're doing just fine in aggregate in 2021. Ad insights and tech firm Mediaocean tracked 300 advertisers' spend across Amazon, Facebook, Instagram, LinkedIn, Pinterest, Snap and Twitter month by month since before the COVID lockdown in 2020.
Tracking the collective percentage media growth or shrinkage showed a significant dip well into the lockdown but a massive recovery this year. (Digiday looked at three-month intervals for space and clarity reasons, starting January 2020 running through April 2021.)
January 2020: +39%
April 2020: -22%
July 2020: -17%
November 2020: +22%
January 2021: +9%
April 2021: +42%
Takeoff and landing
IPG Mediabrands said it plans to commit a minimum 5 percent of its clients' media spend on Black-owned media by 2023, citing $1.4 trillion in buying power by the 48 million Black population in the U.S., as estimated by its MAGNA unit.
Along a similar theme, Havas Media Group last week launched Meaningful Marketplaces, which aims to invest in "trusted news sources and minority-owned and operated media," and will offer reduced fees and greater transparency to media partners that fit its criteria, which will be determined "by humans and never machines."
VaynerMedia launched a Latin American arm, led by Gabriela Fenton, who was most recently CEO of Saatchi & Saatchi Mexico. Initial clients include TikTok and Grupo Modelo, and the firm will be based in Mexico City.
You & Mr. Jones Media hired its first partner: Will Heins, the COO of Media by Mother (another recent startup).
Direct quote
"One, we're going to get away from focusing on short-term ROI, which is where the industry has pivoted over the past two years, and we're going to plant a flag in a much more sustainable approach to grow over the short-, mid- and long term. We've made sure that the data infrastructure and the analytics [approach] allowed every single market in the world to deliver on some version of that promise. Two, we are taking a full-funnel approach, as opposed to focusing maniacally on the bottom of the funnel, which is where the industry has over-rotated in the past couple of years and bringing definition to what full funnel means. As we think about 2021 on, we're thinking about the full consumer experience, and we're getting into content."
— UM global CEO Eileen Kiernan, on two central pillars to the IPG agency's "Futureproof" model of growth.
Speed reading
Digiday media reporter Sara Guaglione diligently covered the just-concluded NewFronts last week, noting the touting of first-party data and the mashing up of traditional, streaming and social video.
Kristina Monllos, Digiday's senior marketing editor, talked with 1-800 Contacts CMO Phil Bienert about how the DTC company can maintain the significant gains it made during the pandemic, now that consumers are venturing out into the world again.
And Kate Kaye, Digiday's platforms, data and privacy reporter, explains the factors that ultimately led Verizon to sell its Media unit to Apollo Holdings last week.
https://digiday.com/?p=413697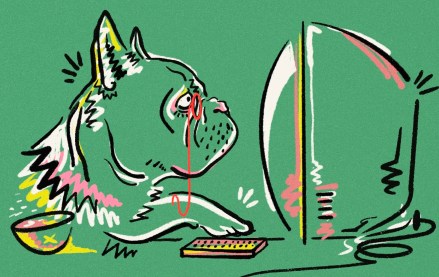 October 2, 2023 • 7 min read
•
•
When it comes to agencies, both of Meta's older sibling social media platforms may be past their primes.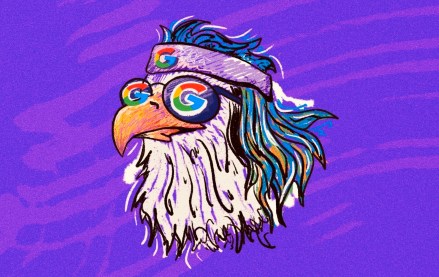 October 2, 2023 • 3 min read
•
•
The legal battle sees Apple and Google et al attempt to conceal their inner workings, developments that mirror the experience of their media customers.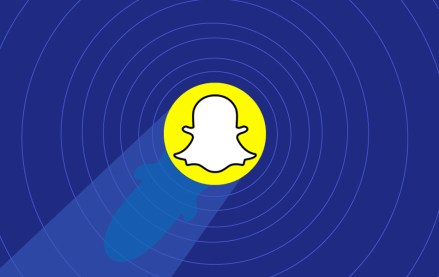 September 29, 2023 • 3 min read
•
•
"We are not diminishing the importance of AR," he said. "In fact, we are strategically reallocating resources to strengthen our endeavors in AR advertising and to elevate the fundamental AR experiences provided to Snapchat users."