'Pretty dramatic shifts': 1-800 Contacts CMO on the changing media landscape amid privacy changes and a return of normalcy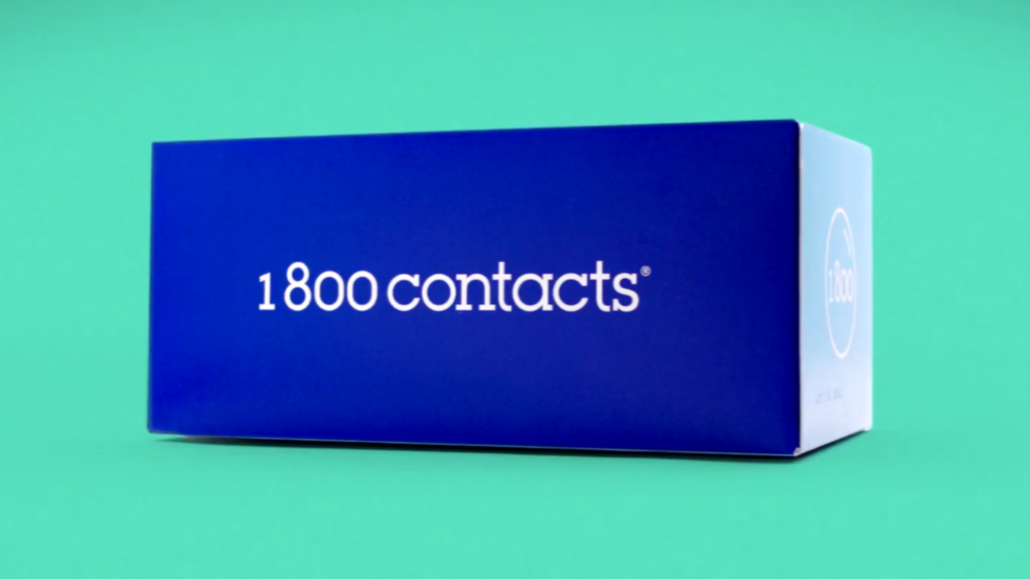 This time last year, 1-800 Contacts was among a small pool of "winners" — think home fitness brands like Peloton and virtual classes like Masterclass — early on in the pandemic as people were turning to the company for eye care as eye doctors closed. Now that shops are opening back up and people are getting closer to a return to normalcy post-vaccination, those early "winners" are seeking to retain the customers they gained over the last year. To get a sense of how 1-800 Contacts is managing this moment, Digiday caught up with the company's CMO Phil Bienert.
This conversation has been edited and condensed for clarity.
When we spoke this time last year, 1-800 Contacts had just seen an uptick in new customers due to the pandemic. At the same time, you were increasing your media investments in new channels like podcasts and streaming audio as well as on linear TV. Is that still the case?
I don't think any marketer is going to be telling you that whatever they were doing a year ago is exactly what they're doing now. Things continue to change so rapidly. Marketers today are dealing with a combination of pretty dramatic forces all happening at the same time. We've got the new, new normal now that we're seeing light at the end of the tunnel with vaccines and allowing the economy to open up — or open up more freely. Most companies are seeing a shift in consumer attitudes and behavior about what they want to do next. There's a lot of pent-up energy demand. With the opening of the economy, you've got some companies that sat out a lot of last year coming back to the market so you have a media marketplace that's more dynamic than it's been in a long time.
There are also the long-looming privacy changes that are coming to fruition now.
Yeah, at the same time, there are some pretty dramatic shifts in terms of the tools that marketers use to be able to reach customers. You've got iOS 14.5 changing the way that we think about continuing to communicate with customers through their digital journey or the lack of ability to [do so]. You've got the cookie-less world right around the corner in a matter of weeks. And so there's just so many things that are marketers having to deal with. Certainly what we are doing very successfully this time last year is decently different than what we're doing right now because of all those factors.
What are you doing now to manage those shifts?
We're still a heavy digitally-centric company because we're one of the original DTC brands in the marketplace. From a digital perspective, we're doing what a lot of digital companies are doing, which is finding ways to personalize the experience of the customers using both our digital touchpoints and our human touchpoints in our call centers. Bringing personalization to that digital experience is much more about how we're using our own technologies and our own ability to build relationships with prospects and our existing customers versus relying on third parties to sort of facilitate that. [We're trying to] really refine how we think about our digital channels and think about what's a chapter two on how we think about channels like display and paid social. And then what else can we do to bring in differentiators in how we message customers, things that help them understand what our brand stands for, what it is that we do and continuing to polish our message and how we bring that message to customers.
It sounds like you're using your own first-party data that you have on consumers to inform some of the media channels you're spending on now. Is that what you're saying?
[We're] scaling our customer data platform as we've invested in data scientists to really restructure how we think about our own data and what we can do with it. And then we bring in new tools like multi-touch attribution instruments to allow us to put those insights into the marketplace in more real-time and measure the results in more real-time, meaning bringing those insights from how we interact with our existing customers and applying those into the prospect universe.
With the privacy issues at the forefront now, what impact does that have on how you're thinking about customer data?
We built our brand over decades, we have customers who've been with us — yes, we have a lot of new customers every day — but we have customers who've trusted us for years and years. It's in the DNA of this company that we always are upfront or straightforward with customers. We're transparent. We ask for their permission versus assume you have it. We treat customers like a friend, like somebody you invite over to dinner. And so if you're treating people like that, you're not going to violate their trust, which starts with violating their privacy. Also because we're [a] HIPAA compliant entity, we stay on the right side of not just privacy law but medical privacy law.
Lastly, let's circle back to your media mix. How has it actually changed over the last year?
Our mix is similar. Yes, we're looking at the next round of podcasting. Right now with linear TV — linear TV rates have gone through the roof in Q1 so that's caused us to revisit if there are other media channels that are more efficient. The media environment [is different]. This time last year, for those of us who were lucky enough to be in a business that we could still operate during COVID, given all the customers that we wanted to take care of when they didn't have other options for their vision, we were able to spend into channels at levels that we normally aren't able to because the rates were so low. That's not the case anymore.
https://digiday.com/?p=413561
September 25, 2023 • 5 min read
As esports winter sets in, the companies that are best insulated from the cold are the ones that designed their balance sheets for a years-long march to profitability — not the massive and rapid returns promised by some esports companies during the industry's initial wave of growth.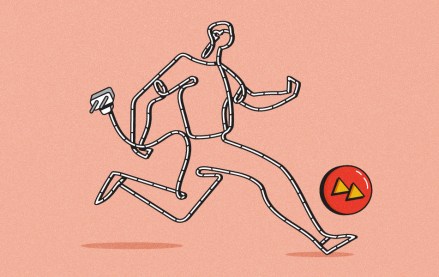 September 22, 2023 • 4 min read
Women's sports are having a moment. Brands, media companies and agencies are looking to get in on the action.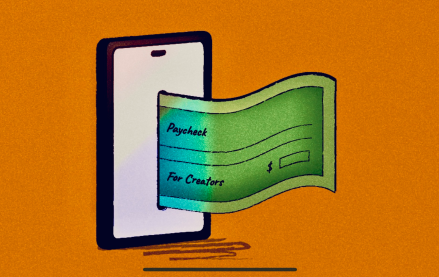 September 22, 2023 • 6 min read
The Hollywood strikes were supposed to be a game changer for many of them, but the situation hasn't quite lived up to the hype.