Marketing Briefing: Why marketers are using sweepstakes, prizes to gamify their Super Bowl advertising
February 8, 2022 • 5 min read
•
•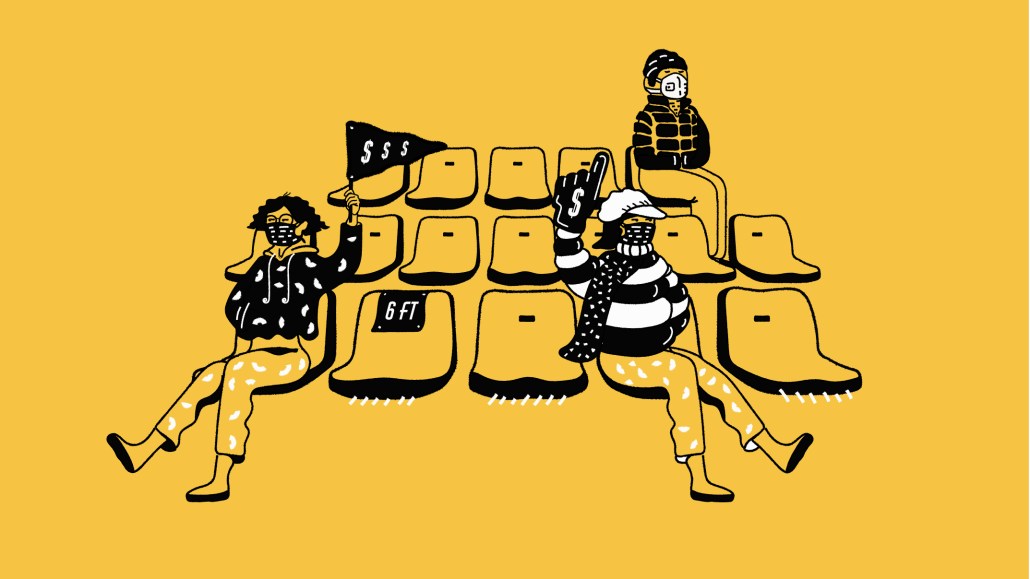 Ivy Liu
This Marketing Briefing covers the latest in marketing for Digiday+ members and is distributed over email every Tuesday at 10 a.m. ET. More from the series →
Last February, Mountain Dew asked Super Bowl viewers to guess the number of Mountain Dew bottles to appear during its 30-second spot for the chance to win $1 million, essentially gamifying its Big Game spot.
While sweepstakes prizes are nothing new — marketers, especially those without a spot airing during the Big Game, have used the chance to win something to get viewers to pay attention around the Super Bowl for years — adding an interactive, gamifying element to the mix seems like it may become a more popular approach this year.
For example, cryptocurrency exchange FTX is asking viewers to retweet its pinned tweet on Super Bowl Sunday for the chance to win bitcoin. FTX plans to give four viewers the same amount of bitcoin as the time of its spot airing i.e. if the ad runs at 7:15 p.m., it will give away 7.15 bitcoin — or roughly $303,349 (as of publishing).
"We tend to love strategies that combine brand awareness with consumer engagement," said FTX's head of marketing, Nathaniel Whittemore, adding that the Super Bowl strategy was a "natural fit."
FTX isn't alone in this approach. Other marketers aiming to get consumers to pay attention with a gamification or sweepstakes approach include State Farm, Bud Light and Groupon, among others. Doing so comes as the price of a 30-second spot is increasing by $1 million (from $5.5 to $6.5 million) on NBC.
"The pricing pressure is compounded by the fact that last year's Big Game saw a decline in viewership," said Brendan Gahan, chief social officer and partner at Mekanism. "Advertisers are undoubtedly anticipating a similar decline this year. As a result, marketers are stretching investments as much as possible. There's a greater emphasis on TV placements integrating second screen experiences to generate a halo effect of earned media (and engagement)."
Ratings for the 2021 Super Bowl were 96.4 million; it was reportedly the lowest rated Super Bowl since 2007.
Anselmo Ramos, co-founder and creative chairman, GUT echoed that sentiment. "While traditionally large TV events like the Grammy's, the Golden Globes and even the Super Bowl have been considered advertising's largest viewership moments, we're seeing brands finally shift their mindset on what it means to have a 'big advertising night' in general. Much of that has to do with using social media as the main driver for brand awareness and engagement with consumers."
This shifting mindset and fight for attention has likely added to the increased number of sweepstakes and work to potentially gamify a Super Bowl spot this year. Even so, marketers can't simply rely on a prize to get people to pay attention.
"Gamifying, when done right, can stand out and can get the audience to play with your brand and remember it," said Rob Schwartz, chairman of TBWA\Chiat\Day New York. "The ecosystem, including social, digital and even activations is important — but the most important aspect of a Super Bowl spot is to have a great 30-second or 60-second spot."
3 Questions With Indiegogo CMO Kristen Sager
The creator economy is growing exponentially. How has that impacted Indiegogo so far?
In 2021, creative projects are continuing to see more success on Indiegogo. Funds raised by creative projects grew both overall and per project when compared to the previous year. We see great potential in digital creation and specifically empowering digital creators transitioning into entrepreneurs, brand building, surrounding them with tools, and monetizing their creativity.
Can you give us some examples of entrepreneurship and creativity combining?
[There was] The Star Trek Voyager Documentary, a film campaign run by 455 Films that had over 12,000 backers that came together to help fund production and post-production for the 25th Anniversary of Voyager. [Also,] Populele 2, a New York company that ran a campaign for a smart ukulele that had the highest number of backers in the music category (4,945). The product includes interactive video lessons and a vast library of songs to learn to sharpen skills.
Another example of this trend toward productization is BuzzFeed's move to market and merchandise products. The line between creator and entrepreneur is blurring, and we think this trend will continue.
In your opinion, what's next for the entrepreneur/creator economy?
We see great potential in digital creation and specifically empowering digital creators transitioning into entrepreneurs, brand building, surrounding them with tools, and monetizing their creativity. We see more and more expansion of the definition of "entrepreneur" with content creators and social media influencers building their own business and also we see great potential in surrounding these new entrepreneurs with the right tools. — Kimeko McCoy
By the numbers
Since the time of 2020's social justice movement, people have been increasingly asking the brands they shop with to have a purpose. In response to historic events like the Covid-19 pandemic, Texas abortion law or Georgia's restrictive voting laws, shoppers are asking brands to take a stand. As companies respond to evolving consumer expectations, new research from Arketi, a public relations and digital marketing firm, shows that marketers note a correlation between purpose activation and the financial success of their organization. Find more details from the report below.
49% said 2020 impacted their organization's approach to purpose — leading to an increase in engagement with employees and reexamining their purpose focus.
94% of respondents said their organization has a defined purpose, while less than half of them (49%) had a hand in developing it.
30% said their biggest hurdle was communicating purpose in a way that resonates with all employees, no matter location or tenure. — Kimeko McCoy
Quote of the week
"You can't pitch everything and do a really good job. We literally pitched a $50,000 account. At the same time, we were pitching a $700,000 account. It's like, did we really just take time away from the $700,000 account for a $50,000 account."
— A business development director at an agency on pitch fatigue and the Great Resignation for our latest Confessions.
What we've covered
https://digiday.com/?p=438773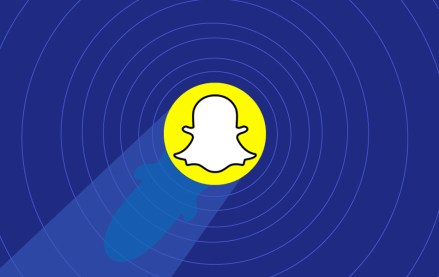 September 29, 2023 • 3 min read
•
•
"We are not diminishing the importance of AR," he said. "In fact, we are strategically reallocating resources to strengthen our endeavors in AR advertising and to elevate the fundamental AR experiences provided to Snapchat users."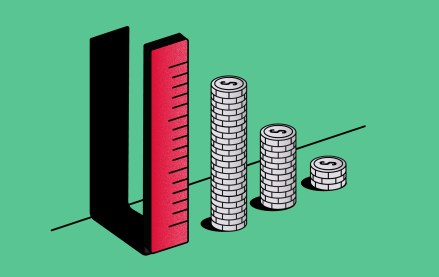 September 29, 2023 • 4 min read
•
•
In Q4 of this year, Activision Blizzard Media is launching in beta a new measurement tool dubbed the Attention Measurement Scorecard. The goal: to raise brands' and marketers' confidence in in-game advertising.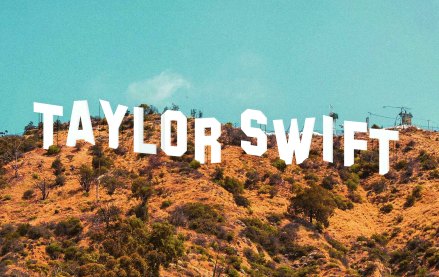 September 29, 2023 • 4 min read
•
•
The concert film will likely help build on cinema advertising's momentum after Barbenheimer.