'This thing passed and then you said something': Brands pressured on new Georgia voting law amid evolving consumer expectations
April 5, 2021 • 5 min read
•
•
Ivy Liu
Major brands are now speaking out against Georgia's new legislation that restricts voting after facing pressure and boycott calls from local activists, who still say that criticism is not enough.
Brands in Georgia, which became a political hotbed amid the social unrest movement this summer, followed by contested runoff elections, are being put to the test to prove exactly what they stand for as consumers have grown to expect more from the brands they support.
"It's not enough to have said this at the 11th hour. It's not even the 11th hour, it's the 13th," said Philipp Tsipman, founder of Creatives for Georgia, an advocacy collective, who noted that voting rights should not be a partisan issue. "This thing passed and then you said something."
Last week, Georgia's Republican Gov. Brian Kemp signed into law Republican-sponsored legislation that places new restrictions on voting by mail and how elections are run, catching the name Jim Crow 2.0. It's a swift follow to the historic voter turnout the state saw in the November general election and January runoff, in which two Democrats defeated incumbent Republican senators.
Ahead of the law's passage, business executives at two of Atlanta's biggest brands, Delta Air Lines and Coca-Cola, issued lightly-worded statements prior to the legislation being signed into law. Similarly, The Home Depot, also based in Atlanta, released a statement in support of "broad voter participation," but without mentioning the legislation itself or an official stance.
Those statements were quickly followed by calls on social media with hashtags to #BoycottCocaCola, #BoycottDelta and #BoycottDeltaAirlines. They've since made stronger statements, with Delta CEO Ed Bastian penning a memo calling the bill "unacceptable."
Coca-Cola CEO and chairman James Quincey released a similar statement, saying the brand was "disappointed in the outcome of the Georgia voting legislation." Other companies, such as Apple and Microsoft, have also released statements criticizing the new measure.
Major League Baseball has also vowed to pull its All-Star game out of Atlanta, with MLB Commissioner Rob Manfred making the announcement Friday. Meanwhile, much of Hollywood has remained quiet on the matter, according to The Los Angeles Times.
Delta and other Atlanta-based companies said they worked closely with elected officials to "try and remove some of the most egregious measures," according to Bastian's memo.
However, activists say the brands' efforts were too little, too late.
Since the general election last November, creatives, marketers and advertising professionals with Creatives for Georgia have been working to support nonprofit organizations on the ground, providing marketing materials to get Democratic officials elected. That work continued into the January runoffs in Georgia and has now steamrolled to fight the latest legislation with the new voting restrictions.
Georgia flipped from predominately Republican to a battleground state, making close calls with elections between Democrats and Republicans. Most recently, Georgia helped usher in Joe Biden's presidency and elected two Democratic officials to the U.S. Senate, handing the Democrats control. Much of the effort was lead by grassroots organizations with politician and voting rights activist Stacey Abrams, who has called specifically on companies to take measures ensuring voting rights for all Americans.
In the midst of this, brands have found themselves in a public relations quandary as consumers press them to take a stand against doing business in a state with restrictive voting laws.
"Ideally it won't take boycotts and extreme pressure to get [brands] to stand with voters in America and denounce racism," said Lynne Jansons, a marketer who works with Creatives for Georgia.
After the protests following the death of George Floyd, many brands took to social media to denounce racism, committing to donate to Black Lives Matter and other organizations and launch more comprehensive and measurable diversity and inclusions initiatives. Similar comments have been made in the wake of the Atlanta spa shootings, which sparked a conversation about the growing number of hate crimes targeting Asian communities.
The worst thing a brand can do is "be a leaf in the wind," Tsipman said.
And research backs that up. According to insights company Piplsay, 69% of Americans continue to expect brands to take a stand on social issues.
The new measure worries Colleen Jones, founder and president of Atlanta-based content strategy and intelligence firm, Content Science. Jones said the Republican-backed measure is built on voter fraud misinformation and her company has taken a stance against it.
The response from Delta, Coca-Cola and Microsoft is a new muscle brands are flexing as consumers push for transparency pertaining to social justice. It's one thing to post a press release lamenting a measure, it's another to condemn it and "live up to the promises that they're making publicly around these issues," Jones said.
Brands have tremendous power and influence in the community and should use their voice to speak out against inequity, said Joe Johnston, group creative director and co-head of Atlanta Studio for YML agency.
"They have the voice and the name recognition to push tough and important issues to the center of the cultural conversation," Johnston said. "Today standing on the sidelines is not an option for any modern brand."
But by entering the political arena, brands may be entering a fight they're not prepared for, especially if they have a close relationship with lawmakers and enjoy favorable government treatment, said King Williams, Atlanta-area activist and filmmaker.
"Brands aren't prepared for what real life is. Brands are able to produce an image," Williams said. "Now we're seeing over the course of the last 18 months that image and reality are two different things."
The bottom line is activists have been in the fight for social justice with Georgia lawmakers for a while, given the protests and prior elections. And if brands want to get involved, they'll need to take an official stance, Williams said.
This November, Atlanta will vote for a new mayor and looking ahead, there's the Georgia gubernatorial election.
"You're going to see activism really start to press against brands of all types, especially on political donations in Atlanta and Georgia for the next 24 months," Williams said. "It's not going to stop."
https://digiday.com/?p=409523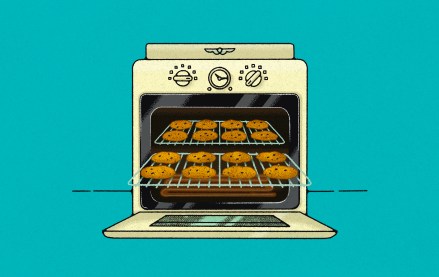 December 11, 2023 • 1 min read
Digiday Programmatic Marketing Summit attendees speak out on why they rate the overall industry's post-cookie readiness so low and what it'll take to raise it.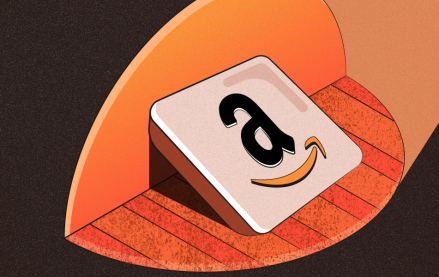 December 11, 2023 • 4 min read
Retail advertising is poised to have its moment, and brands and retailers are upping their marketing spend on Amazon and making the channel a more important part of their holiday plans this year.
December 8, 2023 • 3 min read
For Atlas Creative, expanding into Roblox is not solely a play to scale up. The company believes there are concrete benefits that will come with having a hand in multiple metaverse platforms.