Tracing Chris Lloyd's path to the top of esports talent representation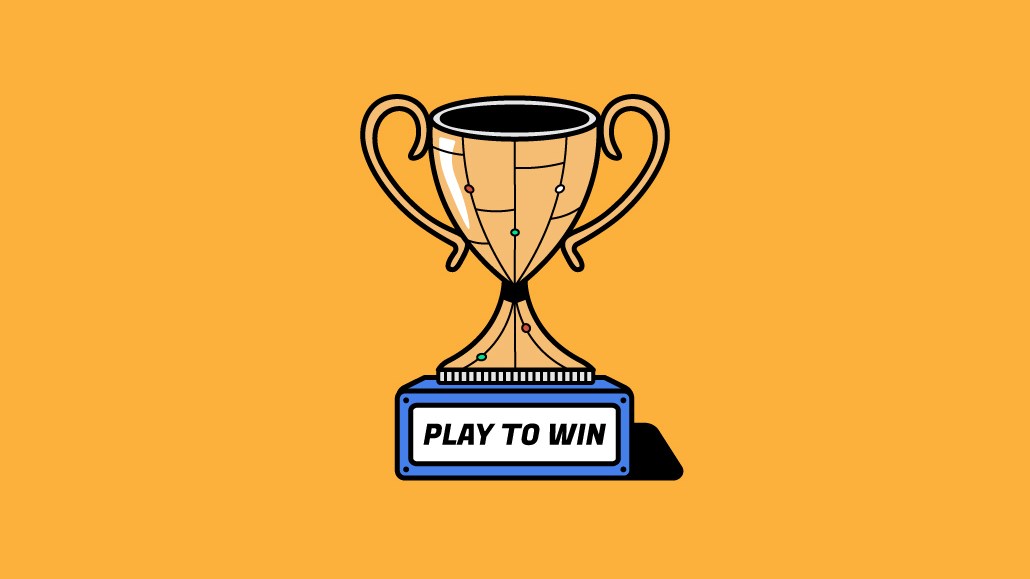 Ivy Liu
Chris "k1MBLE" Lloyd became an esports talent agent long before the professional gaming industry recognized there was a need for that service. But now, after years in the trenches, he's reaping the rewards as an influential agent representing some of the biggest names in the industry.
Lloyd is currently chief strategy officer and co-owner of Evolved, an independent gaming and esports talent agency that counts prominent creators such as Félix "xQc" Lengyel, Cody "Clix" Conrod and Steven "Destiny" Bonnell II among its clients. But his involvement in esports began far before he joined Evolved in 2018. Lloyd's decades of experience in gaming have taken him across the landscape of esports, giving him a long view of the industry that deeply informs his approach to esports talent management.
The 34-year-old started out as a competitive gamer in his own right. As a high school student in 2003, Lloyd, a lifelong athlete, found himself jockeyed out of his preferred sports of basketball and soccer by his more muscle-bound peers. Instead, he turned his competitive inclination to a game called Soldier of Fortune. "And by really playing it, I mean doing what it takes to be a pro player in that game," Lloyd said. "During the summer, I played 16 hours a day; during school, I would play 12 hours a day."
After Lloyd made the switch from Soldier of Fortune to the then-new Call of Duty series, his practice began to pay dividends. "There was a little bit of a pro scene that developed, and I jumped around from team to team," he said. "The best team I was ever on, I got kicked off of because I went to soccer practice when we had a scheduled team practice."
It was the early days of esports. He started his own team, dubbing it Cardboard Robot, and brought in top players from the Counter-Strike scene. But back then, the million-dollar contracts that are now common in esports were all but unheard of. "Nobody was getting paid," Lloyd said. "We didn't have any sponsors, except for, like, a server sponsor." To keep his options open, Lloyd continued his studies, posting a 4.0 GPA in high school while competing in tournaments.
Lloyd's last event as a player was the 2007 World Series of Video Games, which he attended while completing a political science degree at the University of California, Santa Barbara. After he graduated in 2009, he gradually backed away from the competitive scene, remaining a committed casual player while pursuing a law degree at Southwestern Law School in Los Angeles.
Studying and practicing law came easily for the former pro gamer. After graduating from law school in 2014, he worked as a personal injury attorney for a year, then in corporate defense for another. It marked the first time in his life that he was "really earning money," he said.
He used his newfound wealth to build a "supercomputer" of a gaming set-up, and when he couldn't take the corporate grind any longer, he quit his job and did nothing but play Overwatch for six months. The experience helped him reconnect with former pro-gamer colleagues who were then getting involved in the nascent Overwatch League.
"I started loosely helping the players and reviewing their agreements, reviewing their compensation packages, just trying to understand," Lloyd said. Soaring ratings oftentimes didn't match gamers' compensation. "I'm looking at this contract where the guy was literally making $500 a month. $500 doesn't keep any lights on, it doesn't put any food on the table — it doesn't do anything."
With a nest egg to fall back on from his legal career, he jumped into the esports industry, initially taking whatever work he could get. His first gigs were observing and doing other contract work for ESL, Next Generation Esports and Rocket League Esports. This period as a footsoldier in the notoriously exploitative esports freelance economy — Lloyd made $200 a day as an observer — provided Lloyd with yet another reminder of the inequities of esports.
The inflection point from esports freelancer to esports agent occurred at PAX South, an Overwatch LAN event in Texas. Lloyd spotted Michael "mykL" Padilla, then the leader of top Overwatch team Kungarna, in a hotel lobby, and approached to offer his services. "You guys are going to get hit up for this performance from different teams," he told Padilla. "Don't sign anything without talking to me — I'm a lawyer."
Padilla assented and Kungarna paid Lloyd $150 a head to negotiate its members' contracts with Splyce. Inspired, Lloyd began pitching his services to other members of the Overwatch scene. "I was like, OK, this is the start of something big," Lloyd said.
Soon enough, Lloyd had a roster of 75 loyal clients, including now-prominent gamers such as FaZe Clan member Andrej "babybay" Francisty. Though he signed contracts with his clients, he acknowledged their middling esports pay and agreed to work with them pro bono.
As Lloyd's representation as an agent with honor spread, he entered the radar of Ryan Morrison, who founded Evolved in 2016 and is now CEO and co-owner alongside Lloyd.
"It kind of felt like when Obi-Wan found Luke Skywalker — like, there's just two good guys fighting against a lot of bullshit in the space," Morrison said. "And Chris was and still is the ultimate good guy in this, even more so than I am — bleeding heart, will fight for every last drop of these players, to the point where he becomes the obvious bad guy in the stories from team owners and everyone else." Morrison soon invited Lloyd to become a co-owner of Evolved, and their partnership was born.
Morrison and Lloyd take credit for their advocacy that led to several contract terms that are now considered standard in esports. Perhaps their greatest win was in the realm of sponsorships. Previously, players didn't receive extra compensation for participating in brand partner activations, nor were they allowed to secure their own sponsorships. "We changed that — that was our biggest fight, upfront," Morrison said.
Lloyd and Morrison also successfully challenged esports organizations over what they called abusive fine clauses in boilerplate contracts, though many esports contracts still have "good behavior bonuses," which allow organizations to arbitrarily hold back chunks of players' salaries for subjective reasons.
Another of Evolved's victories came in the world of name, image and likeness rights. In the olden days, players would sign these away without a second thought. Thanks to negotiations by Lloyd and Morrison, players are now compensated fairly for their rights.
In spite of their dogged negotiating style — or perhaps because of it — Morrison and Lloyd gained the respect of esports team owners during this period. "A lot of team owners would almost recommend their players to me at some point," Morrison said. "They knew we would fight hard with them."
Lloyd's presence has also helped elevate the esports talent representation space. JJ Freudenberg, an esports agent who focuses on the Fortnite scene, credits Lloyd as one of his inspirations when he started managing friends in the scene. Freudenberg joined Evolved in October, and he continues to tap Lloyd's industry expertise on a regular basis.
"If you ask any of the top hundred Fortnite players that are on a tier one or tier two org, or that have been in the space, 'do you know who k1MBLE is?' every single one would know," Freudenberg said. "Though they might not know his name's Chris."
After his years bouncing around the worlds of esports and law, it appears that Lloyd has firmly found his footing as a leading mind in esports talent representation. And he and Morrison have no plans to jump ship for a corporate talent agency or let Evolved get acquired by a bigger firm, despite numerous offers. As a nimble independent agency, they're exactly where they want to be right now.
"That's the difference between Evolved and other agencies in the space," Lloyd said. "I've been here eating shit for 20 years on this. Ryan's been eating shit for a long time. We actually care; we're actually here for the right reasons."
https://digiday.com/?p=438573