Marketing Briefing: When it comes to NFTs, brands should prioritize utility over headlines since 'consumers don't care if brands participate'
March 15, 2022 • 5 min read
•
•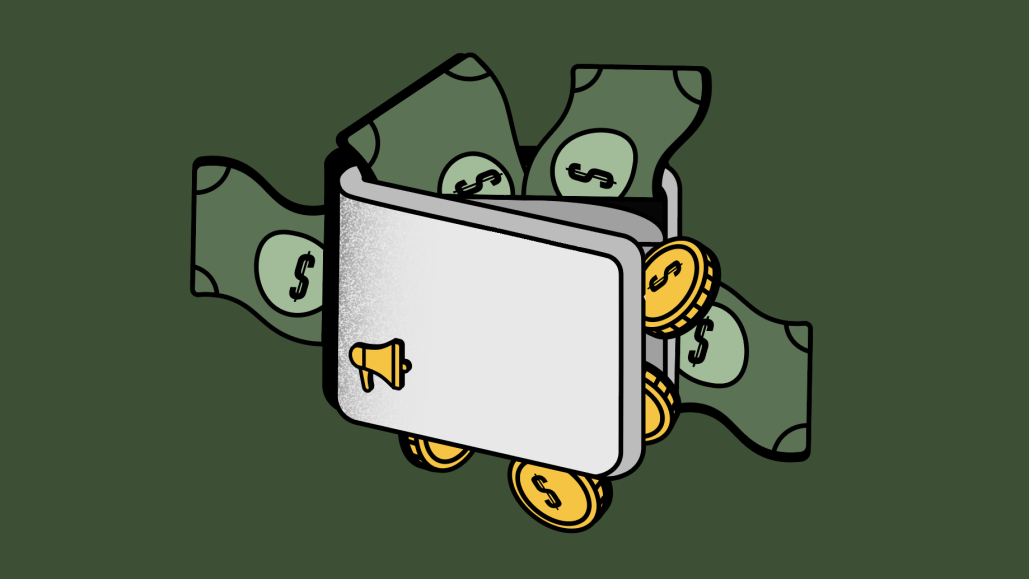 Ivy Liu
This Marketing Briefing covers the latest in marketing for Digiday+ members and is distributed over email every Tuesday at 10 a.m. ET. More from the series →
Brands are all in on the NFT craze. In recent months, pitches for various NFT activities have ramped up at brands like Acura, Wrangler, Pepsi and others, as they look to use NFTs to get consumers' attention. (In case you're not caught up on NFTs, we published an entry into our WTF series on NFTs last March.)
It makes sense. Marketers are always vying for consumer attention and often jump on the latest trend to do so. But some agency execs and industry observers say marketers need to think about utility and brand fit before dabbling in NFTs, as some brands have faced a backlash for doing so, including MeUndies just last week. Rather than chasing a headline by having an NFT, brand marketers need to consider what that NFT can offer, as well as if it makes sense for the brand's purpose and audience.
"Most brands don't understand NFTs; most humans don't – the entire phenomenon is in its infancy," said a creative director at a creative agency who asked for anonymity. "As with any phenomenon, brands are always quick to jump on top of it and see if they can leverage it to see if they can enhance communications, but more often than not it's not appropriate."
Without fully understanding NFTs and the potential to offer something beyond ownership of a JPEG, some marketers may just be seeking out PR mileage – X brand is rolling out NFTs. That mindset is more likely to elicit eyerolls or backlash from consumers, according to agency execs and industry observers.
What would be far more useful, agree those observers, is spending more time and effort getting educated on NFTs and how they could potentially be used for their brand marketing. Brands should also work to "educate customers on what an NFT is and why they should value it" from a brand, notes Dennis Hegstad, co-founder of SMS marketing company LiveRecover, which he recently sold to VoyageSMS.
Hegstad sees the potential for NFTs to grow into brands, selling exclusive products and experiences only for NFT holders, as NFT project Doodles showcased this past weekend at SXSW, more successfully than brands wading into the NFT space.
Given that they likely won't stop advancing into the NFT space, brands need to think about what they are offering to consumers via NFTs beyond the latest fad or gimmick. "Consumers don't care if brands participate," says Brendan Gahan, chief social officer and partner at Mekanism. "They do care about how they participate. Brands need to be adding value."
Brands should take a "crawl, walk, run" approach to NFTs rather than diving straight in, per Gahan. "The window for novelty participation in this space is over," he adds. "Big picture: We're emphasizing the importance of utility. What value are we able to bring? How are we contributing to this community?"
3 Questions With Sennai Atsbeha, vp of brand marketing in North America for Gymshark
What does your current media mix look like? How have you adapted it to today's changing creator economy?
Social has been key to everything we've done from day one–earned media, piggybacking on a moment, really finding ways to integrate into culture and lean into culture and make the brand relevant in that way. One of the things that we're evolving to now is being a little bit more proactive and planting our flag in the ground as to where we see culture going.
How so?
One of the ways that we've done that is through focusing on new audiences, working with media partners, identifying media partners that are authentic spaces where we're looking to go. We were early on in the TikTok space, one of the first brands to jump on TikTok, which is why we're one of the largest and most engaged communities within our category on TikTok. Same thing with Clubhouse. When obviously the pandemic was in full swing, we leaned heavily into Clubhouse.
How much of your social media strategy is dedicated to influencer marketing versus boosted posts or proper ads?
It's an "and" conversation. The reason I say that is because those pieces really work together. We want to lead with branded content. Branded content for us is storytelling, our value proposition, making sure that folks understand who we are as a brand, why we are the way that we are. We want to do things that only Gymshark can do. It's not about us trying to out-whoever someone else as much as it's us trying to be the best version of ourselves. If we commit to being the best version of ourselves, then we want to lead with that branded content that articulates who we are. — Kimeko McCoy
By the numbers
2022 is supposed to be the year working women recovered from the so-called "Shecession," where women were pushed from the workforce to shoulder the brunt of the housework during the pandemic. While there has been movement, new research shows that women are feeling more stressed out and isolated in comparison to their male counterparts. Strategic and creative agency Berlin Cameron partnered with Kantar, Luminary, Eve Rodsky's Fair Play on the report; data points below:
64% of women wish they had more time for themselves and 53% of women wish they could invest in themselves and their interests and hobbies.
66% of women didn't receive a pay or salary increase and 79% did not receive a promotion since the start of the pandemic.
55% of women never or rarely do an activity that inspires them. — Kimeko McCoy
Quote of the week
"When advertisers say they've pulled the plug on ads in Russia, it doesn't mean they've stopped paying. There's a huge run-off cost of advertising that they [the advertiser] will need to pay for."
— Jo Farmer, partner at law firm Lewis Silkin, on the complicated nature of the ongoing advertiser exodus from Russia.
What we've covered
https://digiday.com/?p=441728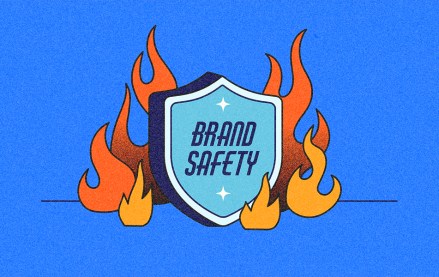 November 28, 2023 • 6 min read
"Major brands' search ads can appear on piracy, pornographic and sanctioned websites," research claims.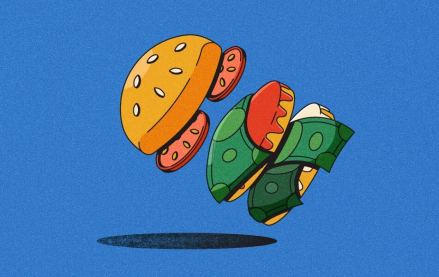 November 28, 2023 • 6 min read
As more influencers look to get into food content creation, brand opportunities are following.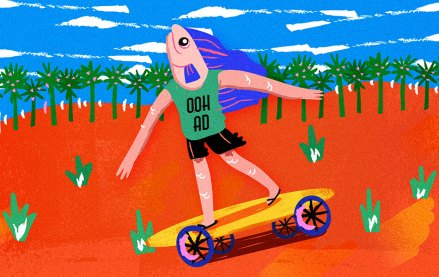 November 28, 2023 • 7 min read
As major marketers like Maybelline experiment with faux OOH, more marketers are open to the idea.