'Trust issue is the core': Marketers balance skepticism with utilization of AI-media buying on platforms
June 12, 2023 • 5 min read
Ivy Liu
Like Bill Murray in Groundhog Day, marketers find themselves trapped in a recurring dilemma. But instead of reliving the same day, they are routinely confronted with the perennial question of whether digital advertising truly delivers on what Google, Facebook et al promise.
Now, AI has reignited these concerns among marketers.
They have reservations about engaging in a high-stakes game called "Trust the Robot," wherein they relinquish their valuable data and control over how their campaign goals should be achieved to AI systems.
It's the same for all the platforms and their AI-powered ad tools, including Google's Performance Max, Meta's Advantage+, and even TikTok's Smart Performance Campaigns (SPC). They use AI to manage multiple facets of campaign management, from audience targeting to budget allocation.
All the marketer does is share their campaign parameters, data and assets with the algorithms, which then take over the optimization process. But they have no clue how this mysterious process works. It's like hiring a magician to handle their ad campaigns, but this magician never reveals their tricks.
"Historically — and to a large extent still — this trust issue is the core challenge Google has faced with their predictive AI tools," said Jeremy Hull, chief product officer at Brainlabs, NAMER. "At Google Marketing Live they announced several welcome features that increase transparency — not as much as advertisers have asked for, but still welcome visibility. Google is walking a tricky tightrope."
While concerns about the black box nature of AI tools like Google's Performance Max are not new, they have recently become more pronounced following the emergence of newer ones like TikTok's SPC.
The moment Ignacio Vanzini, founder of TikTok and Facebook specialist agency 598 Los Angeles started hearing these alarm bells ringing when the SPC campaigns seemed to prioritize engagement at the expense of conversions. It became clear to Vanzini that the AI algorithms were falling short in selecting and optimizing the most suitable ad creatives. Frustrated by this realization, he decided to scrap the SPC campaigns and turned to the AI tool Mid Journey to develop higher performing creatives. And guess what? Those ads left the SPC ones in the dust, with a remarkable four to five higher conversion rates.
Ideally, Vanzini wouldn't have had to resort to such drastic measures. He would have preferred to closely examine the algorithm, understand why it was optimizing his ads in that particular manner, and arrive at a logical conclusion. However, he found himself second-guessing those decisions due to the lack of transparency surrounding the AI system. It's a situation where he found he had to trust his instincts and rely on alternative methods, rather than having a clear understanding of the underlying processes at play.
It's as if marketers are trapped in an eternal puzzle, where they find themselves pondering the mysterious workings of these black box systems without ever finding a clear answer.
"It [TikTok's Smart Performance Campaign] does well because number one, it can drive a much cheaper cost per click," said Peter Czepiga, founder of growth marketing agency Flighted.co. "So 28 cost per click is very low for a conversion campaign. And number two, it can drive very low CPM, which is why the cost per click is so low. So the inventory seems to be much cheaper. TikTok reigns over which ads are getting spent and to what audiences. That isn't always the case."
And yet even Czepiga has his reservations. He agrees that the long term consistency of ROI is still unreliable, given its still very early days, and admits he has no clear understanding why or what is (or isn't) working.
Marketers like this find themselves engaged in a delicate dance, teetering between surrendering to the unknown and yearning for control. Yet, more often than not, they end up settling somewhere in the gray areas, navigating between relinquishing control and asserting their influence.
Or to put it another way, they're looking for workarounds.
"Although we have found creatives ways to unbox additional insights with custom solutions, our challenge is to understand whether [Google's] Performance Max is delivering incremental value to our clients in a real business sense, and not cannibalizing performance from elsewhere," said Miglena Dimitrova, head of performance at independent media agency the7stars.
The age-old tale of "easier said than done" strikes again. Miglena and her team are using geo-tests in various marketers to understand the incrementality of PMax campaigns. Really, marketers like Dimitrova want more complete visibility and control of the inner workings of these AI tools.
"This is a tricky thing for search marketers to get their head around because we're specialists who are used to having a lot more control and accountability over the work we do on behalf of clients," said Dimitrova. "Whilst Google is working on improving the product reporting and targeting capabilities, as it stands, a lot of our clients are using it [Performance Max] as a complimentary tactic to their broader performance plans."
This will change eventually, though. And when it does, marketers like Dimitrova, and Czepiga will have to find solace in the midst of their discomfort. They have no other choice but to embrace this shift, as certain types of advertising on these platforms can only be accomplished through AI. They recognise that, inevitably, these tools will automate the entire advertising process sooner or later. Its a matter of adapting to the changing tides and making the best of the evolving industry.
Nowhere is this "Hobson's choice" of sorts more starker than on Facebook where advertisers have been in the dark on how well their ads have performed since Apple throttled the data they relied on to arrive at those conclusions. That's where Facebook's Advantage+ tool comes in. Spending on it has grown as a result of measurement issues. So they've gone from being clueless about the performance of their ads to a situation where their ads supposedly perform well, yet they're unable to conveniently validate their claims.
It's a cynical reminder of the murky waters marketers often find themselves in, where they're forced to pour resources into advertising without any concrete proof of its impact or worth.
https://digiday.com/?p=506926
September 25, 2023 • 5 min read
As esports winter sets in, the companies that are best insulated from the cold are the ones that designed their balance sheets for a years-long march to profitability — not the massive and rapid returns promised by some esports companies during the industry's initial wave of growth.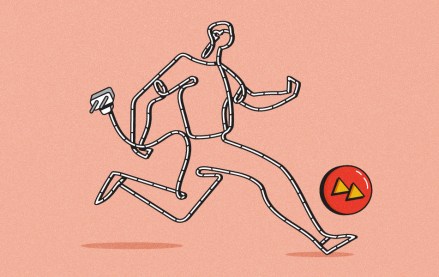 September 22, 2023 • 4 min read
Women's sports are having a moment. Brands, media companies and agencies are looking to get in on the action.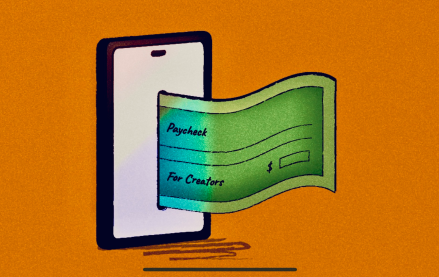 September 22, 2023 • 6 min read
The Hollywood strikes were supposed to be a game changer for many of them, but the situation hasn't quite lived up to the hype.