Marketing Briefing: 'We've had to pivot, pause, and adjust': How supply chain issues are causing marketers to change Q4 and holiday advertising plans
October 19, 2021 • 6 min read
•
•
Ivy Liu
This Marketing Briefing covers the latest in marketing for Digiday+ members and is distributed over email every Tuesday at 10 a.m. ET. More from the series →
Direct-to-consumer start up Our Place is running ads on Instagram Stories that directly address potential holiday shoppers telling them to buy early to avoid delays or shipping issues that will affect this holiday season. The approach may be a popular one this holiday as shipping and supply chain issues will likely change the marketing landscape for the fourth quarter.
Marketers and agency execs say that the impact is already palpable. For those struggling with supply chain issues — brought about by the bottleneck of cargo ships — the lack of new products to promote or stock issues is making them rethink how much they are advertising now as well as retooling Black Friday and Cyber Monday plans. Others are retooling ad copy to address these issues head on with consumers to plan purchases early to avoid shipping issues. That means holiday ads — as well as sales — are coming earlier this year.
"The big effect on Madison Avenue? Communications and ads will come early," noted one agency exec, adding that typically the major holiday push starts around Black Friday. "November 1 [holiday] ads will arrive. And we will see messaging that says 'shop early so you don't miss out.'"
The exec continued: "The sense of urgency will be palpable. And we will hear the 'supply chain challenges' in the narrative."
Of course, the supply chain issues won't just push holiday messaging and advertising to come early. The challenges in getting products in stock have caused some marketers that typically rely on Black Friday Cyber Monday sales to say that they will likely not offer those discounts this year as they can't do so without the stock.
"Clients are waiting for products and parts to come in and then we can focus on marketing it," said Duane Brown, founder of performance marketing shop Take Some Risk. "Inventory has always been a challenge this past year and even last year… and now it's only going to get worse."
Allen Walton, founder of e-commerce shop Spy Guy, will be sitting out Black Friday Cyber Monday sales due to supply chain issues. "[There will be] no marketing sales, no marketing new products due to constraints," said Walton. "We're just going to keep things going as if there's no Q4 at all."
Brendan Gahan, partner and chief social officer at Mekanism, said supply chain issues are having more of an impact on clients' advertising than he's previously seen.
"We've had to pivot, pause, and adjust a handful of campaigns to account for these issues," said Gahan. "The largest impact has really been around ad spends. For many the creative was already done (or well underway), and now it's the actual promotion that needs to shift."
It's unclear when the supply chain issues will resolve but some marketers and agency execs expect to feel the impact for some time.
"This issue is going to creep into next year and won't be going anywhere anytime soon," said Brown. "This is just the beginning of a hard year ahead for anyone who has products or parts of products coming from outside North America."
3 Questions With QuickFrame CMO Lucas Pizza
Typically advertising ramps up ahead of the holiday season. What's your company's marketing strategy heading into Q4?
Advertisers' holiday campaigns are launching earlier this year than ever before as brands encourage shoppers to buy today to avoid supply and delivery concerns. Many of our customers have already finalized their holiday assets because of this, but our platform's ability to quickly deliver new videos means we'll continue to see a number of brands turn to QuickFrame for last minute assets. To support these time sensitive needs, we're continuing to educate advertisers about the different holiday videos they should be creating. Bringing concrete creative examples into pre-production is one of the best ways to accelerate the production process.
As more marketers look toward working with influencers and creators, what does that mean for QuickFrame?
Content diversification is key — influencer content should just be one piece of a brand's creative strategy. Many turn to QuickFrame's platform to create affordable UGC-style videos featuring real customers or paid talent that deliver authenticity and credibility. This style of video is often more "on-brand" than influencer content, plus usage rights are far less restrictive meaning brands can reuse these assets in multiple ways long into the future.
Non-influencer content is also especially important on TikTok, which continues to command a greater share of advertisers' budgets. TikTok's algorithm favors engaging content over number of followers, which has truly democratized "influence" and emphasized constant creative experimentation. To stand out on this fast-paced platform, brands need cost-efficient content they can routinely test and update, which is exactly why QuickFrame exists.
With the rise of TikTok, the social media landscape is no longer one-size fits all. Brands can't take videos for Instagram and post them on TikTok. How does that change the landscape?
Marketers have long understood the need for "native content," but never has that need been more pronounced than now. Platforms that are surging in popularity, like TikTok and CTV, demand highly unique video content that is much different in style and messaging than what brands run on incumbent social platforms. Marketing and creative teams can try to repurpose existing content to fit these new platforms' needs, but creating original, net new assets often provides the best chance at striking that perfect creative tone. Obviously, this puts a strain on in-house and agency production resources — in terms of the sheer number of deliverables required, but also the platform-specific experience required to create content that performs. — Kimeko McCoy
By the numbers
Even before Gen Z came into their buying power, advertisers were looking for ways to get in front of the up-and-coming generation of shoppers. While some leveraged both organic and paid advertising strategies on TikTok, which recently passed a billion users, others have doubled down on their influencer marketing strategy. The common denominator here is advertisers looking for Gen Z will find them via mobile. But as digital natives, Gen Z is particular about their mobile experience, and they're willing to give personal information in exchange for personalized advertising, according to new research from TextNow, free texting and calling app. Find key points from the study below:
When giving out personal information in exchange for sample products or trial access to a service, 65.1% of Gen Zers are willing to share their email address with advertisers, followed by age (50.80%), first and last name (42.7%), first name only (42.4%) and date of birth (33.8%).
Gen Zers are more likely to share personal information such as cell phone numbers if marketers raise the stakes with sweepstakes and giveaways. Despite the greater incentive, only 36% are willing to share their cell phone numbers.
Brand marketers should steer away from advertising that appears to simply jump on the viral video trend (as 40.5% turn away from this initiative), use influencers or memes (42.9%) and are irrelevant and not personalized (44.6%). — Kimeko McCoy
Quote of the week
"It used to be illegal; it was something that you hid from your parents, from society. Now, it's more socially accepted, more talked about from all different demographics."
— Sarah Seale, CEO of the cannabis consultancy Seale & Garland, when asked about the culture attitude around marijuana in recent years as a gaming influencer is launching a cannabis brand.
What we've covered
https://digiday.com/?p=429067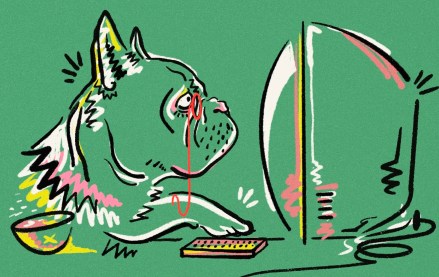 October 2, 2023 • 7 min read
•
•
When it comes to agencies, both of Meta's older sibling social media platforms may be past their primes.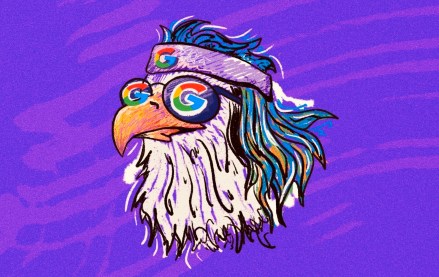 October 2, 2023 • 3 min read
•
•
The legal battle sees Apple and Google et al attempt to conceal their inner workings, developments that mirror the experience of their media customers.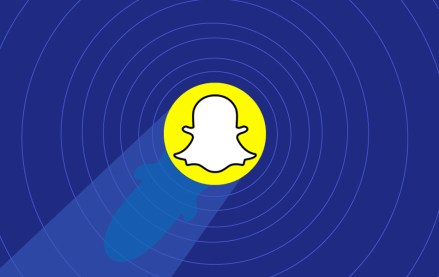 September 29, 2023 • 3 min read
•
•
"We are not diminishing the importance of AR," he said. "In fact, we are strategically reallocating resources to strengthen our endeavors in AR advertising and to elevate the fundamental AR experiences provided to Snapchat users."