Marketing Briefing: 'The situation is ever-evolving': Advertisers pivot, pause ad placements and creative amid invasion of Ukraine
March 1, 2022 • 6 min read
•
•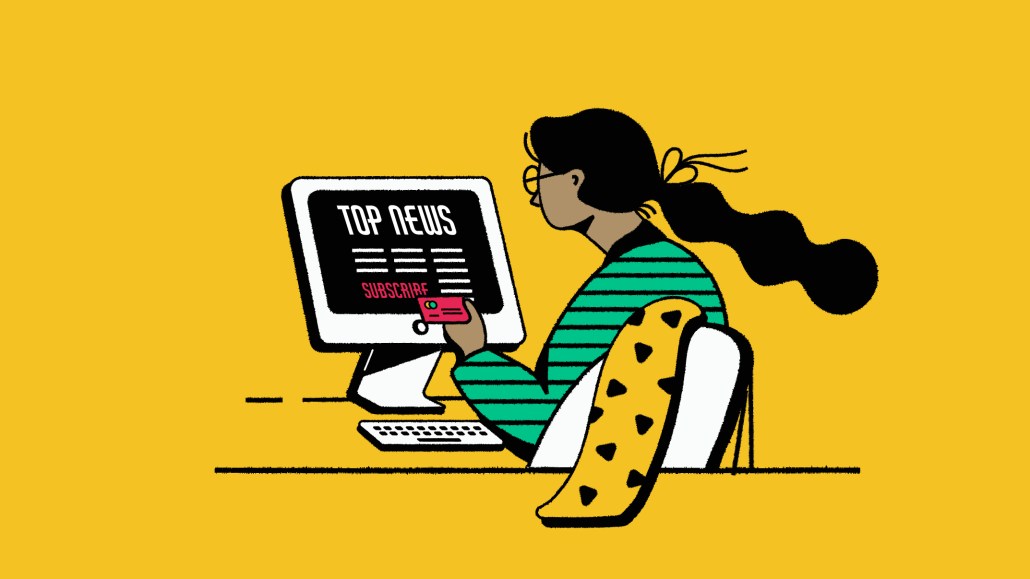 Ivy Liu
This Marketing Briefing covers the latest in marketing for Digiday+ members and is distributed over email every Tuesday at 10 a.m. ET. More from the series →
Advertisers are rapidly reevaluating their ad creative and media spending amid Russia's on-going and increasingly vicious invasion of Ukraine.
Due to images and video of the war's violence, carnage and human suffering flooding into the media space, marketers are concerned about the tone of their creative messaging as well as the context of where their ad appears, according to media buyers and agency execs who say that advertisers need to make careful decisions around their placements and creative to ensure brand safety and avoid consumer backlash during a dire situation where marketing has no place.
At least one brand didn't move quickly enough.
Last week, the creative as well as the context of an Applebee's ad placement, which used picture in picture to show the spot as well as the coverage simultaneously on CNN's news coverage of the invasion was widely criticized. The brand apologized and paused its advertising on the network. Advertisers across networks, publishers and platforms are hastily pivoting there messaging to avoid being called out as callous — or worse.
"We looked at all clients' media from an organic and paid standpoint, assessed where media was running, and evaluated creative based on tone," said one media buyer, who spoke on the condition of anonymity. "If anything could potentially be considered in poor taste if it showed up against world news or crises, we suggested swapping out creative or pausing altogether."
The buyer continued adding that "the situation is ever-evolving" so the agency is "planning for multi-scenarios in terms of media whether that means shifting or pausing."
Advertisers are looking at advertising on platforms with user-generated content such as TikTok as well as news networks and publishers. Some advertisers have reshuffled content planned for TikTok to move away from posts that are too product-focused as there's the possibility for consumers to question why the brand is so sales-oriented at this time to be more thoughtful, according to one ad exec, who added that it's a delicate balance that has to be tended to very carefully in this moment.
"What we've been seeing for most clients for TikTok as well as most social platforms is a pull back on advertising and ramped down on organic posting as well," said the agency exec. "People are not interested in what brands have to say. It's not a great time to get in front of people. Unless your brand has a concrete reason to say something it's better to lay low for a while. Most brands have been following that advice."
When it comes to content on platforms like TikTok, some performance marketing execs are advising clients to take stock of ad campaigns and influencer efforts and to flag the agency with any concerns or questions; to expect big fluctuations in volume and degree of engagement as well as reporting; and to be on the lookout for disruptions in platforms analytics tools given the possibility of cyber disruptions.
"We have to take a day-by-day approach," said the ad exec. "The situation has been so fluid. Clearly this is not something that will stop in a day."
3 Questions with Pinterest's CMO Andréa Mallard
What does the growing creator economy mean for Pinterest's marketing strategy?
We want creators on Pinterest to find their people — not just those who like what they do, but who also do what they do. So we're intentionally building experiences and features to encourage more meaningful engagement between creators and their communities. It's not about mindlessly scrolling. We are making it easy for them to react to, build on, make and shop inspired ideas through new features like Idea Pins, Takes, and Pinterest TV. Our marketing strategy reflects that. Our message to Creators is simple: It's different here. And we're putting our money where our mouth is by directly rewarding and incentivizing Creators to create and share content that inspires community and participation vs. content that simply "gets a reaction." Reactions are good — but action is better. We're a brand about encouraging people to actively create a life they love, not just passively consume the lives of others.
With the uncertainty of Covid-19, how is Pinterest's marketing team adapting?
The need for inspiration has only increased because of COVID, so our marketing team has been working as hard as ever. We turned our annual Global Ad Summit into a next-level digital experience (think television show, not webinar) called Pinterest Presents [on March 10]. We've learned how to shoot commercials in newly innovative (and completely COVID-safe ways), like using robotic, connected, Hollywood-quality cameras while the creatives literally art direct from thousands of miles away. And, of course, we're getting scrappy by producing more creative in-house with our insanely talented team — we have the best writers, designers, videographers, animators and storytellers in the business who can produce incredible work in a matter of days if we have to act fast. COVID dramatically sharpened our collaboration skills; it didn't diminish them.
What emerging advertising strategies are on tap for Pinterest this year?
We believe brands are most successful when they stop interrupting and start inspiring. So we're teaching the world's most inspirational brands how to produce genuinely useful, educational and unexpected content on Pinterest — not ads.
Second, the number one thing our Pinners have asked for is the ability to easily buy all the amazing things they discover on Pinterest. So, we've dramatically increased the ways merchants can get discovered and people can truly enjoy the experience of browsing and shopping again. We want to inspire more shopping on Pinterest. From livestream shopping to using AR technology for beauty and home, we want to become the world's most inspiring, most personalized shopping experience.
Lastly, you will continue to see us predict and define the trends to come, like "dopamine dressing" which is all about vibrant feel-good outfits like rainbow dressing and electric blue outfits. Because people turn to Pinterest to look forward and get ideas, we literally see the future first. For brands, this gives them an unparalleled chance to get in on the ground floor of a trend that's going to be huge (not something that's already nearly over). –– Kimeko McCoy
By the Numbers
Influencers have become an increasingly important part of strategy for marketers these days as shoppers' trust in brands and advertising continue to wane. Influencer marketing is expected to grow as brands look for new ways to authentically engage with their consumers. But a new insights report from Adolescent Content, a Gen Z media company, reveals Gen Z shoppers are highly selective about which influencers and brands they choose to engage with. More from the report below:
29% of Gen Z respondents said they are concerned about how often influencers post ad content.
Meanwhile, only 26% reportedly care about influencers posting curated content.
Just 8% of Gen Zers who responded to the survey strongly feel that brands understand their generation. –– Kimeko McCoy
Quote of the Week
"If you don't absolutely need the money, wait… too many [ad tech companies] went out last year."
–– Michael Barrett, CEO of publicly-traded SPP Magnite, on why ad tech companies shouldn't rush to join in on public investment.
What We've Covered
https://digiday.com/?p=440668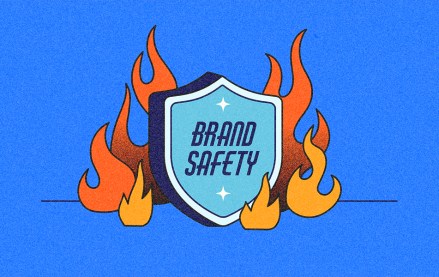 November 28, 2023 • 6 min read
"Major brands' search ads can appear on piracy, pornographic and sanctioned websites," research claims.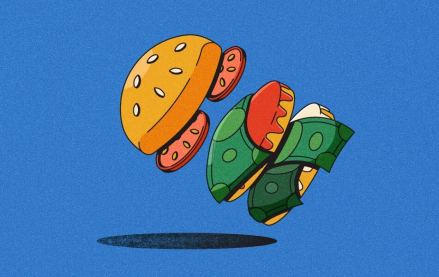 November 28, 2023 • 6 min read
As more influencers look to get into food content creation, brand opportunities are following.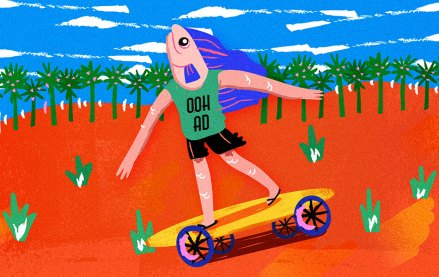 November 28, 2023 • 7 min read
As major marketers like Maybelline experiment with faux OOH, more marketers are open to the idea.