Inside Reddit's U.K. advertising growth ambitions
February 28, 2022 • 7 min read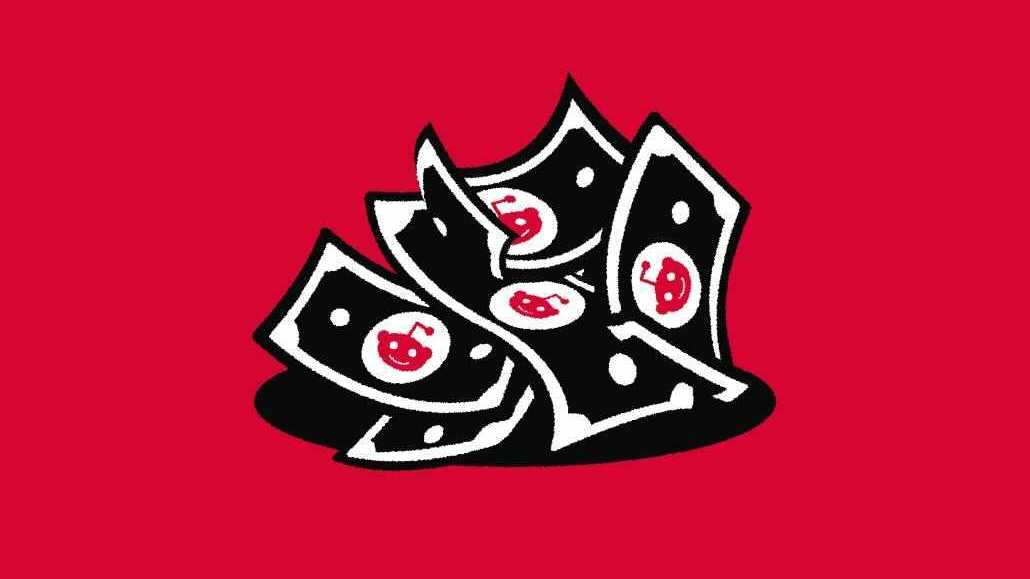 Ivy Liu
The world of advertising has another platform player in Europe. Enter Reddit, the social sharing site that has spent the last few months ensuring that agency folk are not only fully up to speed with what it can offer advertisers now, but what's on its roadmap for the future too.
The verdict so far: Reddit is pragmatic about where it currently stands in the market and is keen to get agencies inside. That's what executives from Publicis, Dentsu, We Are Social, IPG and Tinuiti told Digiday about their meetings with representatives from Reddit's London office over the last six months.
For the first time since that office launched in 2020, those execs feel like they've got a firmer handle on what Reddit is: a virtual town hall where people go to learn from one another about specific topics, from anime to stock market tips.
Like they do elsewhere, advertisers can reach Reddit users through a mix of in-feed placements takeovers, promoted videos, app install options and other tried and tested formats. What makes it all that much more interesting, according to the agency execs, is the platform's ability to contextualize advertising.
This is to say it's an environment geared toward passions and fandoms where marketers can call on the platform's niche interest targeting to place ads in the relevant sub-Reddit group in the right context so people there might be more willing to click on an ad. It's a proposition made all the more intriguing by the fact that increasingly those people are more upstream along the conversion funnel.
"What we do well beyond having de-duplicated reach and our interest graph, is that at that moment when someone is researching a product they're thinking about purchasing, they're increasingly coming to Reddit," said chief operating officer Jen Wong.
It's a key part of Wong's strategy: pointing to the fact that a high percentage of people searching for things on Google are then going to Reddit to find out about their search. Unsurprisingly, this SEO point has piqued the interest of marketers.
"The feedback we're getting from the market here in the U.K. is that our attempts to grow the advertising business are working so far," said Wong.
The results back this up: invoiced ad revenue for the U.K. and EMEA increased by more than 250% year-on-year in 2021, while the number of advertisers it worked with in the region has jumped 55% over the same period. Granted, these growth rates are skewed somewhat because they're from a small base. Nevertheless, they show there's an appetite for those ads — a vindication of sorts that the company's decision to open the international office at the height of the pandemic was ultimately the right thing to do, said Wong.
Since it opened, the London office has grown to employ over 55 people. And the recruitment drive is showing no signs of slowing down. Currently, there are 16 roles open at the office — the majority of which are connected to supporting Reddit's ads business.
Initially, those execs talked agency representatives through what ads on Reddit could do for their clients. Increasingly, those meetings are about deals that give those clients discounts, early access to products and exclusive links to talent in exchange for a commitment to spending a certain amount.
"Whilst Reddit's pitch is focused across the entire client portfolio, they are happy to build bespoke terms/opportunities for clients that could offer Reddit growth year-on-year," Emma Morris, managing partner and head of investment at Starcom. "They've been keen to understand the individual nature of our clients' business challenges and create a partnership that helps address the needs of their businesses."
Some of those partnerships are further along than others. In fact, negotiations for an advertising deal with WPP are reportedly in the works with WPP, per the Financial Times. Expect more of those deals to be brokered from its London office.
"We've invested in an agency team there [London] that's allowed us to educate the market at scale," said Wong.
That said, there's something for advertisers of all sizes, she continued.
There's the aforementioned agency team for larger advertisers that need additional support, a research and insights division to support those medium-sized advertisers that tend to work with Reddit directly as well as an automated ad marketplace for advertisers, particularly smaller ones to bid on inventory.
"There are a lot more advertisers that could be on Reddit, many of which will come from the SMB and mid-market segments — all these segments will be important to how we grow the ads business moving forward," said Wong.
It's clear where the popular — but controversial — online discussion forum's priorities are.
After all, there are few better ways than advertising for platforms like Reddit to generate consistent healthy returns. Even more so for an unprofitable company poised to become publicly listed.
But the path to profitability is paved with challenges for Reddit.
Yes, the platform can influence culture as it showed last year when it was at the heart of a meme stock frenzy. In fact, it helped push quarterly revenue past $100 million for the first time. But the veracity of the event also highlighted Reddit's biggest issue in securing media dollars: those message boards at the heart of the event were raucous places for even the most liberal of advertisers as Reddit's outspoken users got caught up in the cut and thrust of a stock rally that saw some make life-changing sums of money and others lose life savings.
Still, Reddit's Wong believes instances like this are exceptions, not the norm. The platform has put the necessary checks — three different flavors of brand safety controls depending — and balances — content moderators and a list of preapproved places ads can appear on the platform where — in place. Nevertheless, opinions can be hard to shake once formed.
"Brand safety is definitely a key factor in the hesitance to consider Reddit on a media plan," said a senior agency exec who asked to remain anonymous due to ongoing conversations with Reddit. "However, the team is acutely aware of this and it's clear from the work they've done with Oracle that they've dedicated a lot of time to addressing this challenge."
So far those efforts appear to be working — at least to a point. Advertisers like Octopus Energy, Bitstamp, Huel, Capcom, Ooni, Dell, Intel and Adobe are among a raft of advertisers — both local and global — buying ads in the U.K.
"We welcome new entrants to the advertising market," said Steven Ballinger, president of Dentsu's media investment and innovation arm Amplifi in the U.K. "They often provide new audiences and innovation in connecting consumers to brands."
Agency execs are impressed with what they feel has been a more considered approach from Reddit to getting the narrative right for the U.K. market. Not to mention Reddit's audience growth. Between 2019 and 2020, daily active user growth grew 48% year-on-year, according to figures Reddit has shared with agency execs who have subsequently shown Digiday.
Impressive as this growth is, it's still not enough to convince many advertisers to go big on the platform. Not when there are many advertisers still working out how Reddit fits within the media mix (paid and organic). And therein lies the platform's problem. It needs more advertisers on board to show others what good advertising on the platform looks like, but advertisers don't want to come on board until they know what good likes like.
"The main reason advertisers are still trying to figure out what to do with Reddit is because of a lack of understanding," said Lore Oxford, global head of cultural insights at We Are Social. "There's also a perception of Reddit having a very U.S. centric, male-dominated audience, which is reinforced by the fact that some of its most popular categories are crypto, gaming and sports. The reality, however, is different given weddings as well as beauty and fashion are some of the other widely discussed topics on the platform."
Still, execs at Reddit are loath to let a crisis go to waste. With so many ad dollars being moved around for a multitude of reasons, from price inflation to blunt targeting and measurement. There's a chance, regardless of its size, to position Reddit as a safe haven of sorts for advertisers.
"Reddit is emerging so doesn't necessarily have as sophisticated a measurement platform as some of its contemporaries," said Obele Brown-West, chief solutions officer at Tinuiti — the company's first independent agency partner. "And yet we've done case studies with clients in partnership with the measurement team at Reddit that reveal the impact of investing dollars there. It's growing and Reddit is bullish on getting measurement to a level that matches what's on offer at more established platforms. If anything, the team at Reddit wants to go even further."
https://digiday.com/?p=440563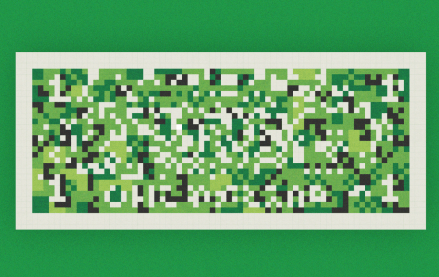 September 21, 2023 • 3 min read
Ducati has legitimate reasons to investigate Web3 tech as a marketing tool. Building a community of Ducati enthusiasts, or "Ducatisti," has been a core element of the brand's marketing for decades.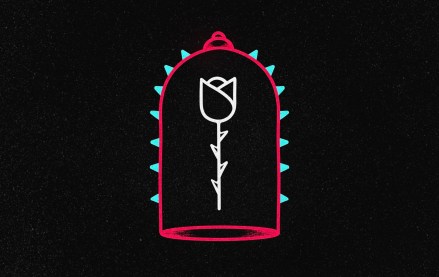 September 21, 2023 • 5 min read
In this edition of the weekly Digiday+ Research Briefing, we share focal points from Digiday's recently released reports on agency and brand confidence in TikTok, and on how publishers are making Instagram work for them.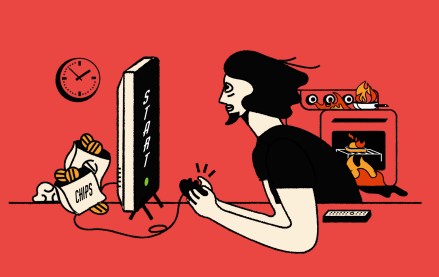 September 21, 2023 • 4 min read
While this is the first gaming related livestream Fandom has done with Instagram, it's part of a bigger push to celebrate and embrace the vast gaming community among the Gen Z demographic thriving on Instagram's platform.