Marketing Briefing: In uncertain economic times, marketers are getting back to the 'fundamentals'
June 27, 2023 • 5 min read
This Marketing Briefing covers the latest in marketing for Digiday+ members and is distributed over email every Tuesday at 10 a.m. ET. More from the series →
Marketers' fascination with AI may have been on full display at the Cannes Lions Festival of Creativity last week but even with the hype for new technologies roaring like usual at the festival, there's also a growing sentiment from marketers that they need to get back to basics.
AB InBev, despite its on-going controversy, used the main stage at the festival to share that the company is focused on understanding its consumers and that "when things get divisive and controversial so easily, I think it's an important wake-up call to all of us marketers, for us to be very humble," said AB InBev's global chief marketing officer, Marcel Marcondes. Even Apple, while tight-lipped about its ad-tech plans, touted the power of agencies to help tell concise and compelling stories with its advertising.
The focus on basics is likely a symptom of the current economy, according to agency execs and marketers, who say that when times are tough marketers are not only made to do more with less but rely on what's proven. Marketers and agency execs expect the focus on basics as well as ROI will continue for the foreseeable future.
"When times are good, we tend to ask ourselves 'What more can we be doing?'" said Jay DiPietro, COO, The Ricciardi Group. "New programs and initiatives are chartered and implemented, new tools are added to tech stacks, and further optimization activities are spun up."
DiPietro continued: "But in periods of economic slowdown, or fear of economic slowdown, where budgets are either freezing or getting cut, we often don't have the luxury of time and budget and need to get 'back to basics' — i.e. we remind ourselves of the first principles of our businesses and work hard to push on the fundamentals."
What those basics and fundamentals are will vary by marketer, according to agency execs, who say that this push is likely coming now because of the on-going difficult forecasting.
"In an uncertain economic environment there's a greater emphasis than ever on the bottom line and lower funnel in particular," said Brendan Gahan, partner and chief social officer at Mekanism. "This year we've seen TikTok and YouTube double down on building out their shopping capabilities. They're building out features and ecosystems meant to prioritize real sales."
Aside from focus on shopping capabilities by platforms, marketers predict "that investments in digital infrastructure, demand generation, content and customer marketing will continue throughout 2023," said Mack McKelvey, founder and CEO of SalientMG, a B2B strategic marketing firm. "But we are seeing cuts or holdbacks in future internal and external events, activations, travel and increased headcount."
McKelvey added: "When you see companies like Meta saying that this is their 'Year of Efficiency,' it shows that no tech organization is immune to economic pressure. Strong marketing teams are focused on efficient delivery against company goals."
Even with the on-going hype around new technologies, "nothing else shiny and new is the 'magic bullet' on its own," said Rob Schwartz, executive coach at TBWA Worldwide. "Brands need an idea. Words and visuals. The elemental stuff. Once they have that, then they can connect with consumers."
3 Questions with Maggie Malek, CP+B's president for North America
Would you say we're at a tipping point in influencer marketing?
That is a conversation that cycles. We were super pumped about influencers and creators five years ago. Now you've got people saying that it's maybe going to go away. But it still stands to be a $100 billion dollar industry. We're going to see influencers segmented into different spaces in a smarter way.
How so?
What I see in the industry is we put everybody in a bucket of being an influencer. We're not even thinking about Substack. It's getting bigger and bigger. People are going back to having their micro communities. Gen Z loves to read blogs and so many brands have stopped making blogs because they're so focused on Instagram and TikTok. I don't think we are at the tipping point. We are in a world that is moving increasingly fast in terms of digital maturity.
How does the rise of AI impact the influencer marketing space?
People are going to be looking for more actual voices they can trust. That is another place creators and influencers are going to be so huge. We're going to know less and less what's real. The way that we're looking at AI is more of a briefing tool. So asking it questions, but certainly not using that to replace human intelligence. It's not really artificial intelligence. It's algorithms. It's a different type of intelligence. It's helped us create some short cuts. It'll be interesting to see how it gets smarter. — Kimeko McCoy
By the numbers
The emergence of artificial intelligence has been taking the world by storm and IZEA has released its latest research report, Influencing AI 2023, which aims to analyze the adoption, usage and awareness of AI technology, as well as its impact on consumers' daily lives. See key findings from the report below:
The majority of AI users, 67%, say they utilize AI for home and personal use.
56% of individuals ages 45-60 incorporate AI in their workplaces, while 46% of those ages 18-29 use AI for academic pursuits.
Those ages 45-60 are most likely to say they use AI every day at 56%. — Julian Cannon
Quote of the week
"Apple's presence at this year's Cannes has been notably quiet. The Apple logo is nowhere to be seen. It hasn't been the source of conversation during my meetings like it was last year. Some of that is going to be by design."
— Ad exec who only agreed to talk to Digiday on condition of anonymity when asked about Apple's approach to Cannes and its ad ambitions.
What we've covered
https://digiday.com/?p=508818
September 25, 2023 • 5 min read
As esports winter sets in, the companies that are best insulated from the cold are the ones that designed their balance sheets for a years-long march to profitability — not the massive and rapid returns promised by some esports companies during the industry's initial wave of growth.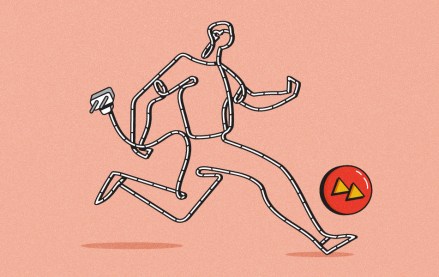 September 22, 2023 • 4 min read
Women's sports are having a moment. Brands, media companies and agencies are looking to get in on the action.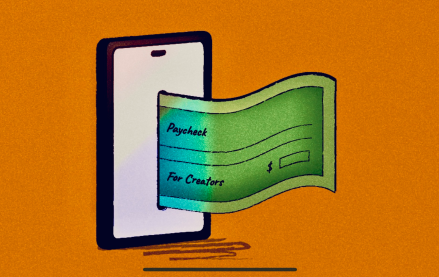 September 22, 2023 • 6 min read
The Hollywood strikes were supposed to be a game changer for many of them, but the situation hasn't quite lived up to the hype.