AB InBev's balancing act between creative risk and corporate responsibility
June 19, 2023 • 6 min read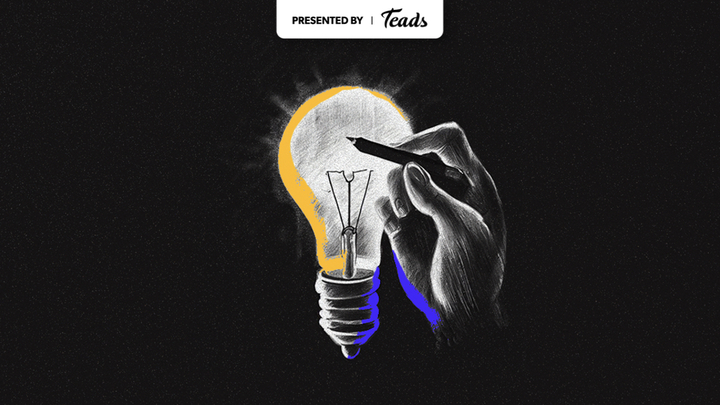 Digiday covers that latest from marketing and media at the annual Cannes Lions International Festival of Creativity. More from the series →
The blurred line between creative risk and corporate risk has been a hard lesson for AB InBev to learn.
Marketers there believed that partnering with renowned TikTok influencer Dylan Mulvaney, a transgender woman, for a sponsored social media post would help establish Bud Light as a symbol of inclusivity. However, this move backfired spectacularly, catapulting the brand headfirst into the eye of a blistering culture war against "corporate wokeism."
The fallout has been catastrophic, leaving Bud Light bruised, battered, and tallying increasing casualties. ridiculed marketers, a tarnished reputation, and a sharp decline in sales create a grim picture of the aftermath. AB InBev now faces the consequences of its ill-fated choices.
These unfortunate events cast a shadow over what was meant to be a triumphant moment for AB InBev's marketing. As the first Cannes creative marketer of the year for two consecutive years, the upcoming festival appearance was supposed to showcase its marketing prowess. Instead, the company finds itself thrust into an uncomfortable spotlight, facing the stark disparity between their intended image and the harsh reality they now confront.
Yet, it didn't have to unravel this way. Not that Bud Light could have evaded the boycott; after all, marketing much like everything else these days, is mired in politics. However, the situation could have been handled with greater finesse, with a touch of strategic maneuvering to mitigate the damage. And AB InBev had all the necessary processes in place to accomplish precisely that.
Led by global vp Ryan Verschoor, AB InBev's marketing culture and capabilities team held the key to navigating this treacherous terrain. Their secret weapon? Doing exactly what their job title implies. Since 2018, they've embarked on the ambitious mission of cultivating an internal cultural shift, conveniently timed two years after the merger with SAB Miller.
"There was a recognition at the time that the playbook that had worked really well for us for the last few decades to make us undisputed category leaders was not going to work anymore," Verschoor told Digiday in an interview prior to the backlash against Bud Light. "We weren't going to grow through m&a. Those efficiencies were only going to get us so far. So we really had to become true brand builders."
While not groundbreaking in nature, this ambition set the stage for a sweeping transformation undertaken by the marketing culture and capabilities team over the past six years. Their approach resembled a profound root and branch reform, leaving no stone unturned in their quest to reinvent themselves and shape a new era of brand building at the business.
This transformation encompassed a slew of big changes. They birthed an in-house agency, promising faster, better, and cheaper results. A marketing academy was established, recognizing the importance of knowledge and empowerment. AB InBev even formed a creative council, seeking external expertise to elevate their creative endeavors (because fresh perspectives matter). And let's not forget the brain trust, taking a cue from Pixar to magically conjure up fresh ideas.
"The creative council is fundamental to our focus because we invite some of the top creative minds from around the world to score our work on a spectrum," said Verschoor. "That score is the formal rating that we use to measure our progress. I have targets every year on how much we're improving over time, which countries are improving and which brands are improving."
With an impressive count of 146 Cannes Lions since 2016, the transformation is undoubtedly in full swing. However, the recent Bud Light fiasco serves as a stark reminder that the journey is far from complete. If the transformation had reached its zenith, AB InBev would have showcased a clear stance on the issue of trans rights. Instead, it took the company nearly two weeks to make a statement, and even when the CEO finally spoke, the message lacked the specificity needed to demonstrate the brand's values.
No company is exempt from facing backlash, but it is the reaction to such backlash that determines the trajectory moving forward.
"It's well established that effective, breakthrough brand-building often requires a degree of creative risk, but brand leaders also need to have a precise objective view of the level of corporate risk at stake and plan accordingly," said Neil Barrie, co-founder and CEO of TwentyFirstCenturyBrand.
Nike's decision in 2018 to support Colin Kaepernick exemplifies this delicate balance. Despite an anticipated sales decline, Nike swiftly rebounded, solidifying its reputation as an advocate for progressive anti-racist values, said Barrie. Its strategic alignment with minority athletes and strong leadership effectively mitigated corporate risk.
Verschoor knows this. So much of the work he and his team have achieved over the years has been rooted in trying to get AB InBev's brands to stand for something beyond advertising and marketing. One example of this is AB InBev's decision to help farmers convert farmland to organic production through its Michelob organic beer brand.
The challenge at hand was the three-year transition for farmers to switch from non-organic to organic land, which involved a decline in yield. However, there was a strong consumer demand for organic products. To address this, a creative solution emerged: identifying interested farmers, guaranteeing them buyers for their organic crops, and fostering knowledge sharing through a collective approach. This focused agricultural solution aimed to solve consumer, farmer, and business challenges without the need for ads.
"We talk a lot about creativity, not just being about ads. it's not even just about marketing — sometimes it can be about the supply chain," said Verschoor. "Ultimately, it comes back to how well you're able to understand consumers. If you're not relevant to them through what you're doing as a business then creativity just becomes a noise machine."
Navigating these decisions is no easy feat, and the complexity continues to grow. Political division, particularly concerning issues like trans rights, will intensify, especially in the approaching election year. As a result, it becomes crucial for companies to establish internal alignment on their stance regarding social issues. This alignment extends beyond grand consumer-facing initiatives, dispelling the notion that it is only feasible for larger budgets.
"This can't just be a marketing play," said Audrey Chee-Read, a principal analyst at Forrester. "If it's a brand value the organization truly believes in, you have to think about it within your consumer experience, your innovation and your employee experience."
Changes like these don't happen overnight; they take time to unfold. AB InBev's relationship with its marketing partners serves as an example. The brewer has identified 14 marketing partners, which make up around 10% of their total roster, to establish stronger and more sustainable connections with. While this number may not have an immediate transformative impact on the company's culture, it's a step in the right direction. Remember, this is the same company notorious for taking months to pay agencies.
"We're working with these partners on deep business strategy as well as trying to get them more involved in the big issues we're trying to address not just at a brand level but at a platform level too," said Verschoor "When it comes to our partners we need to make sure we have a relationship built on trust."
AB InBev is on a journey to align their values and actions, redefining their brand along the way. They've made progress, but there's still work to be done as they strive for growth and a greater purpose beyond profit.
https://digiday.com/?p=507799
September 28, 2023 • 4 min read
Some content creators are using generative AI tools to spark new levels of creativity and innovation and are sharing their experiences online in how they're using these tools to streamline their workflows and boost productivity.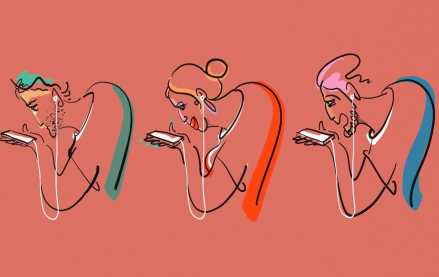 September 28, 2023 • 6 min read
In this edition of the weekly Digiday+ Research Briefing, we share focal points from Digiday's recently released reports on marketers' evolving social media tactics, including how they're using Facebook less and diving into YouTube Shorts more.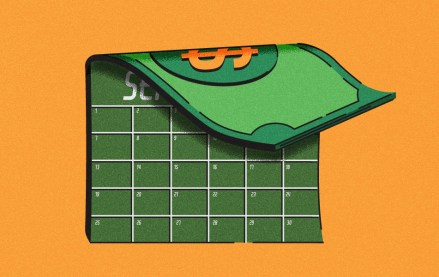 September 28, 2023 • 4 min read
In 2023, some brands' executive boardrooms are still insulated from the chill of crypto winter, for better or worse. But the rising pressure of crypto skepticism has made it more urgent than ever for companies to figure out how to use blockchain technology to support their core offerings and customer base rather than simply dropping branded NFTs and hoping for the best.