Marketing Briefing: How marketers are using AI to help the vetting process for potential influencer partnerships
October 31, 2023 • 6 min read
•
•
Ivy Liu
This Marketing Briefing covers the latest in marketing for Digiday+ members and is distributed over email every Tuesday at 10 a.m. ET. More from the series →
As influencer marketing grows in popularity, and marketers spend more time vetting potential influencer partnerships, some agencies and influencer marketing shops are using AI tools to help them do so.
Viral Nation, for example, has been working with brands to run potential influencer partners through its AI tool, Viral Nation Secure, to determine any brand safety flags. The tool allows marketers to "look at everything a creator has done across social media and detect if there are certain flags that would be a cause for concern," explained Viral Nation co-CEO Mat Micheli, adding that the tool is akin to "anti-virus" software for social media.
Influencer marketing shop Obviously uses internally created machine learning as well as Amazon AI tools to "do the initial work on if someone is brand safe," explained Mae Karwowski, founder and CEO of Obviously. The shop's AI tools will check to "see how political [influencers'] conversations are, how much profanity they use and what brands they're talking about," noted Karwowski, adding that Obviously then informs the creators it works with on campaigns of the findings. The shop uses AI tools for more than just vetting but to score content, compare drafts of content and check for copyrighted music uses, which they will then alert creators about.
The excitement around AI vetting has grown as marketers continue to be more sensitive and cautious when it comes to choosing influencer partnerships given the Bud Light controversy earlier this year. With that being the case, marketers are scrutinizing influencer partnerships more and looking at potential brand safety concerns more closely.
"One area where AI has the potential to be an incredible help is in identifying past posts that might be alarming to our clients, whether it is because they aren't family-friendly, or they mention a competitor," said Danielle Wiley, founder of influencer marketing shop Sway Group. "That said, we always caution our clients that relying on AI and not inserting any humans into the process at all can be dangerous." Sway Group has used Creator IQ for any non-manual vetting of our influencers, per Wiley, adding that Creator IQ has used AI tools for years to help vet for fake followers or potential fraud. The shop has also had conversations with Cipio.ai about how to incorporate more AI into its discovery process.
Marketers, agency execs and influencer marketing shops using AI tools noted the importance of humans being involved in the vetting process of influencers. Viral Nation's tool has various confidence levels for its AI that will call for human augmentation, noted Micheli. Obviously uses AI tools as an initial check to help its team curate a smaller group of creators to then sort out who would be best for a brand.
"We hand-pick creators for all of our campaigns, so while we would never rely on AI entirely, we love the idea of using it to help make our jobs a little bit easier," said Wiley. "Any automation that can help us sort through hundreds of applications is always very much welcomed."
Executing a deep dive into an influencer's content for brand safety concerns can be a difficult task to manage. Depending on the number of creators being vetted it can be nearly impossible — one that has been exacerbated as the number of influencers that brand work with — macro, micro and nano — has ballooned.
"Sometimes it can take a week to find the right person," said Brian Reid, strategist at Mother in New York, of the vetting process for influencers. While Mother doesn't use AI to vet influencers currently, the shop has had conversations about using AI. "Going through multiple different profiles, doing a deep dive of all of their content and going to talk to other people with different lived experiences to make sure my own biases — you can go through that whole entire process. Even with AI, you still would."
Reid added: "Everyone can be an influencer [now with] micro-influencers. That pond grows into an ocean. It can be very daunting."
3 Questions with Dolf Berle, CEO of bakery company Nothing Bundt Cakes
Nothing Bundt Cakes recently went through a digital transformation. What's changing?
Historically, the company was what I would call a very effective, traditional marketer. It's a very strong growth brand. At the same time, historically, the company enjoyed very positive same-store bakery sales year after year. We were extremely effective as a brand in building sales through word-of-mouth and what we call 'bites of joy,' meaning a lot of sampling throughout communities. What excites me about the digital transformation in the context of that discussion is just the ability to have content that is more rich. Because it's more dynamic. Because it can be user-generated. Because you can story-tell that much better in the digital world.
Do any of those plans include live sports?
We're very early on, but we think that there's a lot of occasions around football that actually, our core audience — which is women 45 to 65 — we know that they are major participants in occasions related to football, family gatherings and the like. We are trying to create awareness that a bundt cake is a wonderful product for such occasions, which is really not in the public consciousness as much as it could be. The wheels are turning and if you go to our bakeries over the course of the next few weeks, you'll see prompts around football occasions.
What's the plan heading into Q4 and the holiday season?
We know that we have only roughly 30% awareness in America of the brand — and that's not only people who have tasted the cake, but have actually heard of it. So we have major work to do to become more of a household name. And were we to become so, it would help all aspects of the business — new bakeries would open stronger. We'd be even more attractive as a franchise or to people who are looking to run their own businesses in their local areas. So we have to commit to building that awareness to ensure the future health of the brand quite honestly. I look at it as a long term investment more than just what we're doing in the next year. — Kimeko McCoy
By the numbers
AI's ability to analyze vast amounts of data, predict consumer behavior and provide real-time insights has made it a valuable asset for marketers looking to enhance their strategies and stay ahead in the competitive digital space. Twilio's report dives into the nuances of growth, AI's emerging role in the industry, and the real opportunity between the two. Read more about the findings below. — Julian Cannon
88% of marketers aren't just contemplating AI — they're actively experimenting with it across diverse channels. AI is no longer a buzzword; it's a key player.
66% of marketers believe that customers will welcome using AI in their marketing efforts if it delivers better service and experiences.
71% of marketers feel like AI could be more useful with access to higher-quality data. If there's really an opportunity to uplevel your AI, it's through real-time accurate information about your customers.
Quote of the week
"It is important to work directly with creators when there is a trend that may not be relevant in 48 hours."
— Phil Rosario, global social media lead of TikTok at Uber, on the necessity of working directly with creators given the speed of trends on platforms like TikTok.
What we've covered
https://digiday.com/?p=523882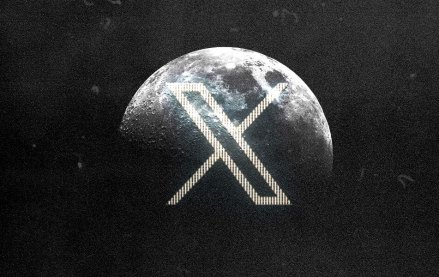 November 30, 2023 • 4 min read
In the packed DealBook conference in New York yesterday, owner Elon Musk bluntly told them to shove it.
November 30, 2023 • 2 min read
WorkTok, or CareerTok, is in full force. Combined, those hashtags on TikTok have over four billion views and it is benefiting Gen Z.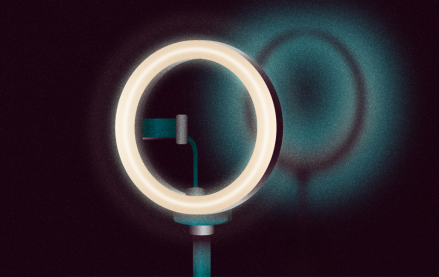 November 30, 2023 • 5 min read
In this week's Digiday+ Research Briefing, we examine how brands have been upping their TikTok investments this holiday season, how Lyft and the MSG Sphere are positioning themselves as ad opportunities beyond OOH, and how publishers are committing to building their events businesses in 2024, as seen in recent data from Digiday+ Research.