Behind the numbers: unmasking the complex reality of platform advertising 
October 30, 2023 • 5 min read
•
•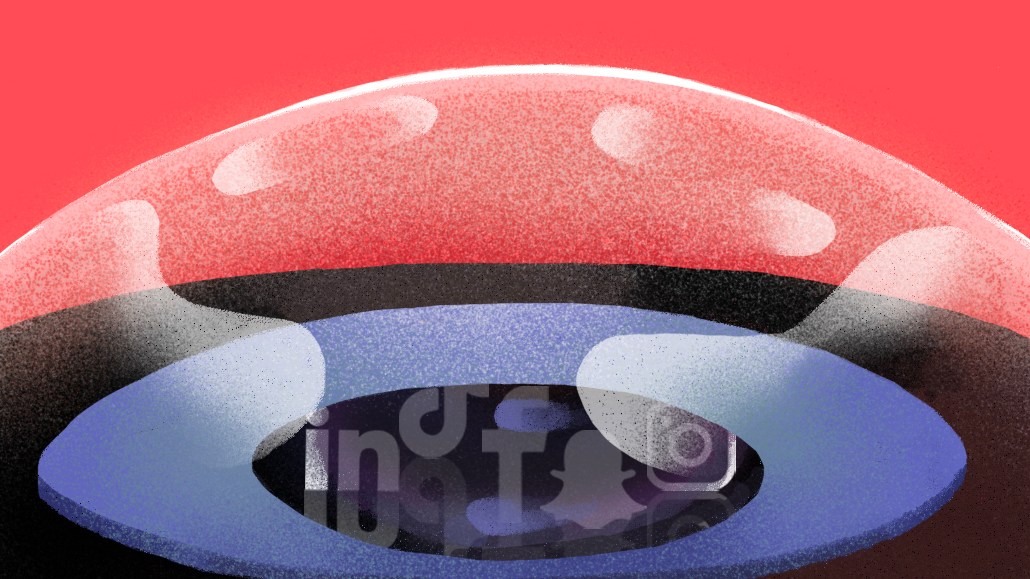 Ivy Liu
You know it's a pretty good time for advertising on platforms when even Snapchat manages to pull off a solid quarter.
The mobile messaging app saw revenue rise 5% in the third quarter following two straight quarters of declines. It's safe to say this was a moment of relief for the beleaguered mobile messaging app, which was at the epicenter of an ad slowdown that drained ad spending from major platforms for most of last year and the first half of this year.
That slowdown seems to be over for now if the updates from the likes of Google and Meta are any indication. But here's the real clincher: while online ad advertising seems to be on the rise across all the major platforms, they have all matured into slower-growth companies. The era of continuous blockbuster quarters is a thing of the past.
It might not look like this from the headline numbers doing the rounds, but dig below the surface and there are tells to look out for.
Let's dive into Alphabet's recent financial update as an example. Just like Snap, its ads business had a pretty good third quarter. Search ad revenue saw a robust 11.3% growth compared to the same period last year, and YouTube did even better, with its earnings shooting up by nearly 12.5% to a cool $7.95 billion from a year ago.
So far, so good, right? But there's more to the story when it comes to Alphabet's outlook.
Take Google, for instance. Execs were all about showcasing the growth in YouTube and YouTube TV, according to Aaron Levy, the vp of paid search at Tinuiti. To him, it looks like Google is setting its sights on making a big splash in this space, trying to steal a chunk of the wallet share from more traditional competitors like cable TV and maybe even social partners.
It makes sense Google would try and do this now given how mature its search business is. Speaking of search, it did better than many expected, but as Levy pointed out, it doesn't feel like Google has fully reaped the benefits of their AI efforts just yet. When senior execs were asked about the performance gains from performance max during their earnings call, they were a bit cagey. Levy said this could mean one of two things: either they didn't want to misspeak, or they're not quite ready to share the whole story they're proud of yet.
In other words, the narratives around these platforms are a lot more complicated nowadays, highlighting how they are increasingly susceptible to the fluctuations of the broader market. Sure, these platforms could make a mockery of these observations and go on to post big numbers for the next 12 months, but the fact that it's no longer a sure thing speaks volumes about the current state of these platforms.
"They're mature businesses now and both themselves and increasingly the market are looking at that as a strength, not a weakness," said Mike Froggatt, senior director analyst at Gartner Marketing Practice. "They're deploying a lot of standard, bluechip pieces and terms within their earnings updates as a way to prepare the market for more stability and also more steady growth."
This might be the reason why the third quarter appeared to catch many onlookers by surprise. The prevailing belief as the reporting period approached was that ad revenue growth would land somewhere in the mid-single digits.
However, the reality was even more impressive.
Meta's results are the epitome of this. Ad revenue across all its businesses shot up by a whopping 21% in the same period compared to the previous year.
But, here's the twist in the tale: while these numbers arestrong, they also shed light on something that's a bit of an inconvenient truth for Meta. its arguable that a big chunk of their revenue boost came from just selling more ad space, not necessarily because the quality or pricing of it was out of this world.
Now, running a business like this isn't a cakewalk, but Meta has to keep the wheels turning. The future of targeting in Europe is uncertain, and that uncertainty could potentially affect other markets too. It's a tricky tightrope walk for the Meta execs. It seems like marketers have some reservations about this situation.
Sure, Meta's advertising game is on the upswing, especially with their investments in AI. However, there's a ceiling on what marketers are willing to shell out for the lower-funnel inventory that Meta keeps promoting. That's why some Playbook Media clients are shifting their focus towards investing more in upper-funnel advertising across Meta's inventory. According to Bryan Karas, the agency's founder, the CPMs (Cost Per Thousand impressions) are more budget-friendly in this segment, and Meta has also made significant strides in developing measurement tools to assess the business impact of these campaigns. It's all about finding the right balance.
"When discussing major social media platforms, one reason for potentially slowed growth is users dividing their time across multiple platforms," said Jeremy Goldman, senior director of marketing of commerce, and tech briefings at Insider Intelligence. "As these platforms mature, it's challenging for them to maintain their previous rapid growth. Another overlooked factor is the diversification of their revenue streams."
For instance, Meta is contemplating a subscription model in the European Union to remove ads and already offers Meta Verified. Similarly, Snap has Snapchat+, and X offers X Premium.
"As these platforms diversify their revenues, it stabilizes their financials — reducing chances of poor quarters," said Goldman. 
However, it also means that not all aspects of the business might excel at the same time. This diversification is even more pronounced for companies like Google, Apple, and Microsoft, he continued, which operate beyond just social media, given their mix of productivity, cloud, offerings, and advertising.
This is the new normal: growth with some significant caveats.
And YouTube execs might nod in agreement, especially considering what occurred with Shorts during that quarter. Surprisingly, it didn't bring in a wave of new users during that period. Despite Shorts being watched by more than two billion logged-in users every month, that figure remained unchanged from the previous quarter. Nevertheless, there's an interesting twist. For those who are watching Shorts videos, it seems they're watching more of them. Daily views skyrocketed to 70 billion during the quarter, up from the 50 billion figure announced back in February.
Whether its Meta, YouTube, Snap or Microsoft, they undoubtedly raked in big hauls over the summer, seemingly benefiting from a multitude of factors, some short-term (the ongoing Hollywood strikes), others more long-term (the ongoing decline of TV advertising). But, ultimately, those figures also obscure the reality that all of these platforms are still grappling with the challenge of determining what will serve as the foundation for their advertising businesses in the medium to long term. 
https://digiday.com/?p=523698
December 8, 2023 • 3 min read
For Atlas Creative, expanding into Roblox is not solely a play to scale up. The company believes there are concrete benefits that will come with having a hand in multiple metaverse platforms.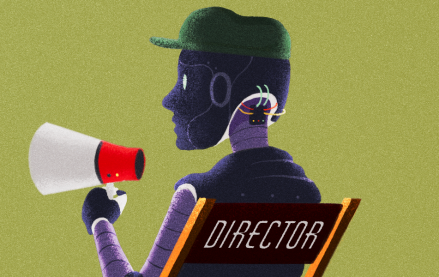 December 8, 2023 • 5 min read
Since ChatGPT became a breakout hit, the names of numerous AI companies and products have entered the cultural vernacular.
December 8, 2023 • 4 min read
Even as linear TV ad spend declines, 23andMe is reinvesting in the channel to boost brand awareness.