Marketing Briefing: Ad buyers say TikTok's growth has led to issues with ad reps
August 16, 2022 • 5 min read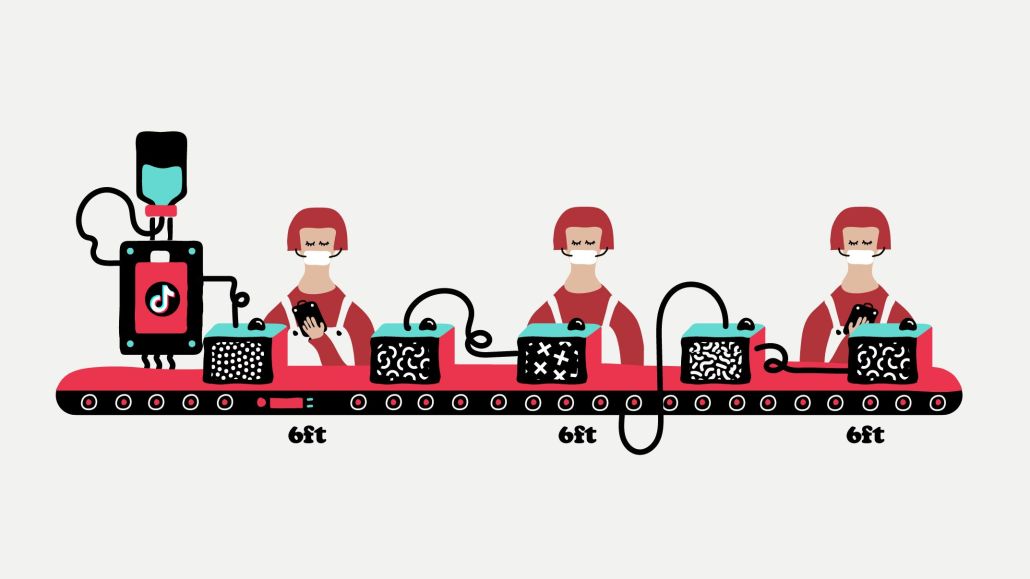 Ivy Liu
This article is also available
in Spanish
. Please use the toggle above the headline to switch languages. Visit
digiday.com/es
to read more content in Spanish.
This Marketing Briefing covers the latest in marketing for Digiday+ members and is distributed over email every Tuesday at 10 a.m. ET. More from the series →
TikTok's rapid ascent, especially over the last two years, has led to internal confusion and quality control issues with ad reps, according to ad buyers who said they hope the company can soon make it easier to work with them.
While ad buyers said TikTok reps are generally pretty responsive and easy to work with, they will often get conflicting information, making it difficult to answer questions accurately for clients and execute for campaigns. Ad buyers said they believe these issues stem from the company's quick growth, as TikTok's teams are likely not as connected as those of more established platforms.
"The demand for TikTok on the brand and advertising side has only continued to grow," said Brendan Gahan, partner and chief social officer at Mekanism. "We're constantly getting requests for more TikTok support across the board. More investment in paid, content, strategy, etc. The platform has gone from a 'nice to have' to essential platform. I can't imagine what must go into scaling a business like that."
Ad buyers said that, despite the platform's growth, it's still early for TikTok, and many of the issues the company is dealing with are likely due to growing pains. While TikTok reps are attentive — sometimes more so than at other more established platforms — teams aren't as well-informed or knowledgeable of the platform as they should be, according to ad buyers. TikTok did not immediately respond to a request for comment via email on Monday when asked about ad buyers' issues with ad reps.
"One of the challenges with them is that they've grown so fast and so quickly that all the pieces internally aren't connected," said one buyer at a holding company agency who requested anonymity. "You'll often get different answers from different people. They're often not on the same page. We will often head down a path with one person to find out that's not the case at all with somebody else."
TikTok teams giving different answers or offering conflicting information has frustrated some buyers because it can sometimes make it look like they don't know what they're talking about with clients. Even so, the issues haven't led most buyers to recommend pulling back on spending on the platform.
With that said, the holding company buyer did say the back-and-forth required to find the correct information about certain things had the agency questioning whether the platform can handle bigger campaigns. One buyer for another agency noted that the back-and-forth with TikTok ad reps led to issues with a Hashtag Challenge and that the issues have them questioning doing another.
Still, buyers said that despite the issues with reps, TikTok's growth has marketers requesting it more and more, and they don't expect that to slow down due only to these issues.
3 Questions with David Evans, chief product officer of research firm Collage Group
What do consumers want to companies to do to help with inflation?
In the most recent research we did on that — asking about how brands [can] make it easier for consumers to manage the impact of inflation — we actually asked about executive salaries. It didn't rank that high. The most important thing people want [is for brands] to do sales, [they] want coupons, [they want] do different pack sizes, [they want brands to] do things that are obviously layaway plans, things like that.
So consumers weren't interested in execs' salaries. That seems odd.
When you take a look at the data, you do see that there is a modest percentage, but it's not really high. People will say like, 'Yeah, there should be salary cuts.' We see that Black and Hispanic consumers are under-indexing on that compared to Asian and white consumers. Perhaps what's surprising there is that Asian and white consumers are more likely to say that brands should be cutting salaries, executive salaries, than Hispanic and Black consumers are.
What would you say about the overall state of the market right now? There's a lot of talk about whether or not we're in a recession.
I mean, I think the narrative in the market is very, very confused. You can't really say anything for sure. The jobs report coming out last Friday was stunningly strong at a 3.5% unemployment rate. And of course, that only raises the ante on the [Federal Reserve] to increase interest rates more, which then creates this really high, high tension. We're in a strong growth environment where there's also high inflation, supply chain bottlenecks, energy issues around Ukraine and so on. — Julian Cannon
By the numbers
Influencer marketing has become a line item in most marketing budgets as a way for brands to get in front of shoppers on social media. As the space continues to grow, marketers are looking for ways to stand out. Meanwhile, creators and influencers themselves are becoming more nuanced. A new MMI Agency/Harris Poll survey breaks this down:
59% of those surveyed prefer the term creator to influencer, noting that creator better describes their role in the marketing process.
Only 12% of respondents said revenue is the most significant factor in determining their success.
72% of those who consider themselves influencers are more likely to be on TikTok, versus 54% of creators. — Kimeko McCoy
Quote of the week
"We've definitely seen several marketers across categories — ranging from financial services to QSR, shying away from ad spend against news coverage due to brand safety concerns. Access to technology that can offset brand safety issues is a key impediment. But, then again, there are some brands that simply will never buy against news."
— Mark Walker, CEO of ad tech group Direct Digital Holdings, on brand safety issues with more hard-hitting news now.
What we've covered
https://digiday.com/?p=461281
September 27, 2023 • 10 min read
Digiday+ Research assesses how brands and influencers are using Shorts to reach new audiences and what types of Shorts videos create the most buzz for marketers.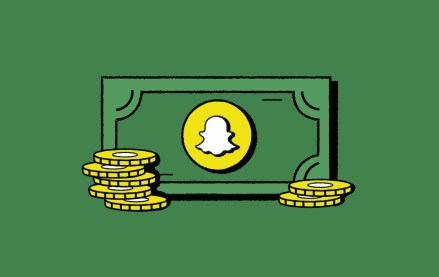 September 27, 2023 • 4 min read
Yesterday, Snapchat marked its return to in-person agency roadshows, sending company representatives to Horizon Media's Manhattan office to showcase a Snap-designed video game intended to capture the essence of what it's like to work at an agency — and how Snapchat can be part of the process.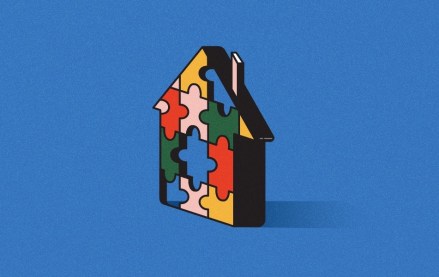 September 27, 2023 • 5 min read
As in-housing settles in as a mainstay, some marketers push for complete control.