Marketing Briefing: 4 trends that captured marketers' attention the last six months and what's next
July 6, 2021 • 5 min read
•
•
Ivy Liu
This Marketing Briefing covers the latest in marketing for Digiday+ members and is distributed over email every Tuesday at 10 a.m. ET. More from the series →
The last six months has been a whirlwind for marketers. Dealing with ever-changing consumer sentiment due to the ongoing pandemic has meant adapting messaging on a dime to meet the moment. At the same time, the looming death of the third-party cookie has been more pressing with privacy changes shifting in the marketplace. For the latest edition of our marketing briefing, we look back at four trends that have dominated the last six months and how marketers have navigated those issues.
Privacy impact
The first half of the year was a mix of privacy changes from tech behemoths Apple (i.e. iOS 14) and Google. Despite Google's recent decision to give a reprieve for cookies, that doesn't change the trajectory of the industry when it comes to privacy changes. Marketers are continuing to test alternatives to third-party cookies to prep for life without them. Now, those marketers have more runway to test and learn, according to marketers and ad execs who say they will continue to work as if that stay of execution hadn't happened.
"It does take some pressure off but we still need to start to prepare for it because Q4 2021 will be here in a few months," said Duane Brown, founder of performance marketing shop Take Some Risk. "Then it will be 2022. 2023 is not as far away as we like to think it is. Chrome, like Apple devices, has such a large market share that trying to prepare as much as you can is more important than ever."
Return to Normalcy
Aside from figuring out the ever-changing privacy landscape, marketers and agency execs dealt with an ever-shifting consumer mindset over the last six months concerning a return to normalcy as vaccinations increased in the United States. As people have started to gather again and attend events, marketers have tried to reflect that in advertising messages — flicking at that rather than overtly celebrating has been key — as well as where they are showing up. That means there's been a resurgence of out-of-home ads as well as some experiential marketing. Navigating the tricky consumer mindset isn't over yet, according to marketers and agency execs who say that dealing with a changing mindset will likely continue into the fall, especially with the Delta variant of Covid-19.
Continued rise of TikTok
Last year, TikTok's fate in the United States was uncertain. This year, however, TikTok has continued to grow its audience beyond Gen Z and started to become a staple of the social media advertising budget, according to marketers and agency execs. The platform even had another viral brand moment with users organically creating bumper content for Adult Swim. The rise in popularity has increased costs for advertisers but that hasn't turned away marketers just yet, according to agency execs, who say brands are prioritizing influencers on the platform now. Agency execs expect the platform to continue to grow and for marketers to look for more ways to interact with the audience there during the second half of the year.
Become a part of culture
With linear viewership continuing to decline and streaming platforms offering more ad-free tiers, it's been harder for marketers to show up on some channels where consumers spend their time. That's why some marketers like Anheuser-Busch and Pepsi, among others, have opted to look for ways to create the very entertainment that people consume on those streaming platforms. Marketers and agency execs expect advertiser interest in being a part of culture rather than the noise that sponsors it will continue to be an area of focus.
3 Questions With Maaco vp of marketing Hannah Whitesides
Google's plan for life after the cookie is facing more delay. What do you think that means for the industry?
Other operating systems and browsers like Firefox or iOS have already made significant steps in restricting third-party cookies. So although Google has pushed back its timeline, we can already see that there will still be ways to track the effectiveness of our ad campaigns in life after the cookie. Protecting consumers' privacy is important so any delays simply allow marketers more time to catch up to this undeniable trend.
How is your team thinking about it?
We are always thinking about the best way to amplify the Maaco brand. To do this effectively we execute campaigns through a multitude of channels and leverage a variety [of] data to track success. While third-party cookies may be a component of our analytics, it doesn't tell the whole story. So our team is thinking through what information cookies provide and how [to] find an alternative solution to that data-set.
What are your predictions for a post-cookie world?
We know third-party cookies will be phased out in the near future, but first-party cookies may still be around for a while. There is a continued emphasis on consumer privacy and the need for consent to share information. I see this trend continuing, which only opens the runway for innovation. Marketers are a dynamic group so I know we will be able to find new ways to reach customers and also track the success of our initiatives. — Kimeko McCoy
By the numbers
At this point, the short-form video app TikTok has certainly maneuvered its way into many a brand's core marketing strategy. Some brands like puzzle company Blue Kazoo have leaned into the platform as a customer feedback ploy, combing through comments for notes on product improvements and more. Others like Pepsi have gone the complete ad route, shelling out big money for a hashtag challenge.
And as other platforms move to copy TikTok's success, it's obvious the platform is onto something and brands from Oreo to L'Oreal want in on the action. But according to a new study from video software company InVideo, there's still a lot to be learned. Find key points from the study below:
Approximately 25% of the videos featured either a celebrity or an influencer.
90% of the videos studied had product placement, while 30% of the videos employed humor.
50% of the top brands had no TikTok presence, including billion-dollar brands like Google, Facebook, YouTube, and IKEA. — Kimeko McCoy
Quote of the week
"It's still too early to know how marketers will respond to the news and if it will have a material impact on the work we're doing with publishers. That said, from the initial conversations we've had since the announcement, it's clear that there are many marketers and agencies out there who plan to continue on as if it hadn't happened."
— Jakob Bak, co-​founder and chief technology officer at Adform, told Senior News Editor Seb Joseph when asked how marketers are responding to Google's cookie delay.
What we've covered
https://digiday.com/?p=419686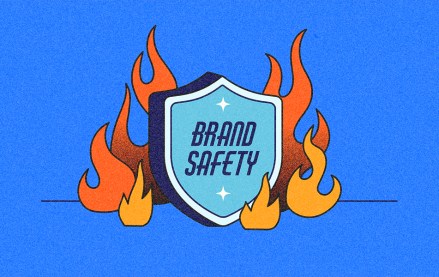 November 28, 2023 • 6 min read
"Major brands' search ads can appear on piracy, pornographic and sanctioned websites," research claims.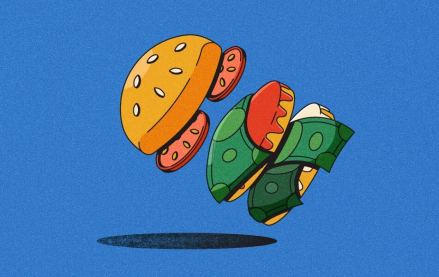 November 28, 2023 • 6 min read
As more influencers look to get into food content creation, brand opportunities are following.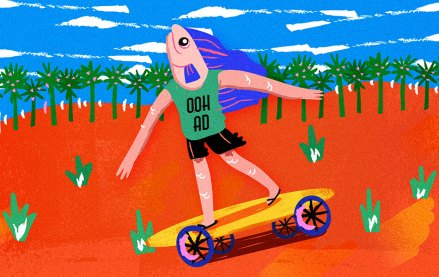 November 28, 2023 • 7 min read
As major marketers like Maybelline experiment with faux OOH, more marketers are open to the idea.