Google's cookie delay may offer breathing room but should be used with caution, say marketers
July 1, 2021 • 6 min read
•
•
Google may have given third-party cookies a lifeline; regulators have not. Marketers following people across sites using those cookies still aren't privacy safe. So while the ad industry's outpouring of relief following Google's reprieve for cookies is understandable, it changes little. Third-party cookies are slowly but surely being replaced by a mixture of solutions, from first-party cookies to cohorts. The extended timeline won't change this.
"Audi isn't deterred by the message from Google," said Kasper Skou, CEO and co-founder of Semasio — the ad tech firm the automotive advertiser hired to help test alternatives to the third-party cookie in Denmark. "The marketers there are encouraged by the results of tests done there and want to do more of them, more often in Denmark."
The first campaign saw Audi's marketers, who worked alongside execs from PHD Media Denmark, use media consumption and demographic data to separate the buyers who were most likely to make a purchase to those who weren't. The breakout informed the advertiser's targeting strategy, which used user-level data from Audi's CRM database alongside contextual page-level data. The approach generated 70% of total conversions, per Semasio.
In a sense, Denmark has become a fertile testing ground for Audi. First, there's a high population of iPhone users who are blocked by default on their devices from being tracked by third-party cookies. Second, it has s stricter interpretation of European privacy laws.
"A lot of the marketers we're talking to about Google's announcement see it as an extension of a testing period for alternatives to third-party cookies," said Dana Busick, associate director at buying agency Media Kitchen. "I think we'll see testing budgets increase."
The reality many marketers suspected Google would delay its cookie cull. After all, Google had been hesitant to provide specific dates or recommend specific actions for a long time. It was the length of delay (two years) that caught marketers out. And yet, there are many like Audi and Nestle that are pushing forward with their plans regardless of the extra time. Few of those marketers want to scramble once again a year and a half from now like they were before the reprieve. Moreover, too much time and money have gone into understanding what advertising bereft of third-party cookies means for those marketers to turn back now, according to the nine ad execs who spoke to Digiday for this article.
"These conservative, 'wait and see' measures may be good for Google's long tail of smaller and mid-sized brands that have less investment and maturity in future-proofing their identities, targeting, and custom audience solutions," said one senior agency source at a global media agency network who declined to comment on the record about initial discussions they have had with clients. "But I'm sure the largest brands are now ready and want to further assert market dominance with their more progressive ad tech innovations."
Sure, marketers may slow testing cookieless solutions now there's less urgency to do so as has already been noted. But even those marketers know it would be risky to go back to business as usual in the hope that whatever Google comes up with next is more palatable. And even if it did, it would cover only a part — albeit a big one — of the market. Indeed, a large part of the web, from Safari to Firefox browsers, has already transitioned away from third-party cookies. So Google's update doesn't change much for those marketers looking to maximize their reach.
Currently, around 80-85% of bid requests that execs at OMD see are addressable at an individual level through third-party cookie use. That 15 to 20% of addressable capability not coming from third-party cookies today, would have been at zero just two years ago — proof that investment in alternatives to third-party cookies is growing steadily. More importantly, this growth suggests those solutions can work — albeit to varying degrees. Otherwise, some of the more progressive programmatic marketers wouldn't be pursuing them.
Take Nestle. The advertiser is trying to strike second-party data deals with publishers' deals at a global level, according to two separate sources with knowledge of the plan. Doing so will allow Nestle marketers to comingle the company's data with a publisher's first-party data sets to target known and locate new, similar audiences across the publisher's portfolio. Like the General Data Protection Regulation, the depreciation of third-party cookies is pushing marketers to pursue more of these sorts of deals. As a CPG business with limited access to its own data, deals like this are one of a few options Nestle will have left once third-party cookies fade away.
Nestle declined to comment on the plan. However, Nestle did provide a vague outline of its stance on the wider issue: A spokesman said: 'We are constantly exploring new ways of working together with publishers, putting consumer privacy at the core so that we can give consumers great brand experiences."
Marketers like Nestle and Audi see a world — at least in the short to medium term — where the approach to identity is not singular but is instead portfolio-based — leveraging authenticated IDs, probabilistic IDs, contextual or cohort-based solutions, and publisher-provided IDs in tandem albeit at different levels and for different use cases. A winner may eventually emerge from this group but marketers can't afford to wait — not when cookieless data is already a reality.
In fact, many publishers are already using first-party IDs, whether it's a cookie or some other identifier, to sell at least some of their traffic to marketers. Nine in 10 publishers do this (93%) in the U.K., for example, whereas in the U.S. it's closer to seven (68%), per Adform's analysis of traffic coming from its largest sites that represent 80% of total ad spend on its platform.
Granted, there's still work to be done. Not all ad tech vendors are set up to handle those solutions so publishers are limited in how available they can make them, for example.
While over 68% of large U.S. publishers are passing first-party IDs, the overall volume of IDs remains below 20% — it mostly focuses on smaller parts of their traffic, which Adform said is primarily for authenticated users.
Still, it's not like these solutions must be rushed through.
The delay gives publishers time to strengthen these first-party data plays and subsequently test them against their inventory with advertisers and ad tech vendors. As Cory Munchbach, chief operating officer at customer data platform BlueConic, explained: "Publishers should think of this as a gift of time to build better strategies and enabling teams and technologies to support them."
The reason: Google is limiting its own programmatic buy-side offer to publisher-provided IDs (PPIDs) that connect publishers with advertisers but don't connect across publishers or across advertisers. Translation: Google is saying no to a business opportunity that other players in the market feel they can pick up — usually, it's the other way around. As it stands, there's a lot to work to do. Namely, convincing publishers that their data can be mixed in ways that allow advertisers to reach people outside their own site without the data being compromised — this is where the ecosystem beyond the walled gardens has an opportunity to stand out and create differentiation that is privacy compliant.
"It's still too early to know how marketers will respond to the news and if it will have a material impact on the work we're doing with publishers," said Jakob Bak, co-​founder and chief technology officer at Adform. "That said, from the initial conversations we've had since the announcement, it's clear that there are many marketers and agencies out there who plan to continue on as if it hadn't happened."
https://digiday.com/?p=419562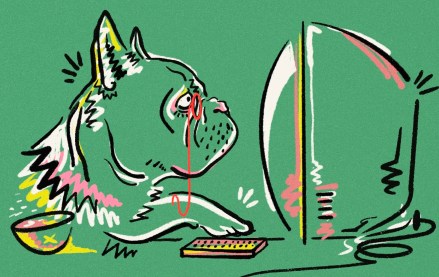 October 2, 2023 • 7 min read
•
•
When it comes to agencies, both of Meta's older sibling social media platforms may be past their primes.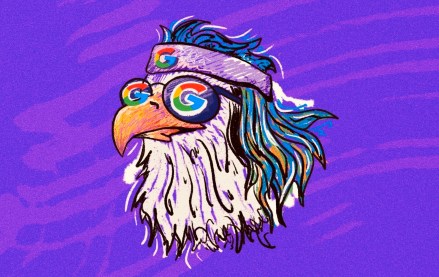 October 2, 2023 • 3 min read
•
•
The legal battle sees Apple and Google et al attempt to conceal their inner workings, developments that mirror the experience of their media customers.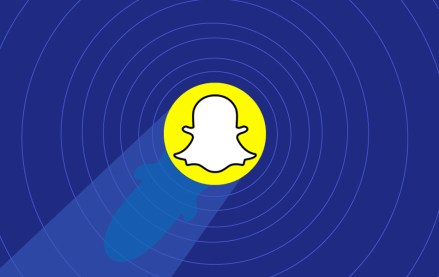 September 29, 2023 • 3 min read
•
•
"We are not diminishing the importance of AR," he said. "In fact, we are strategically reallocating resources to strengthen our endeavors in AR advertising and to elevate the fundamental AR experiences provided to Snapchat users."