Lessons from marketers' experience with generative AI
March 20, 2023 • 6 min read
•
•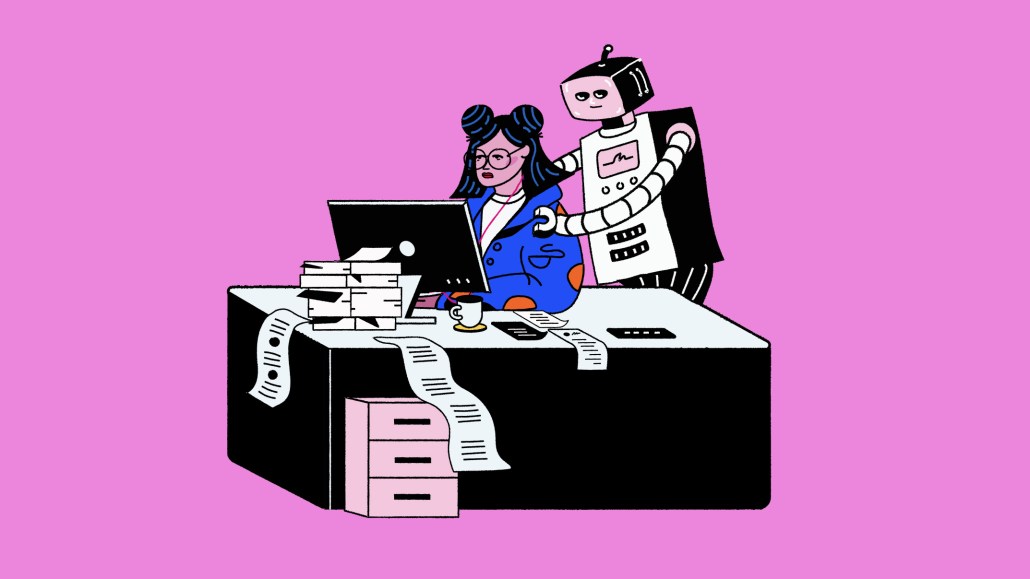 Ivy Liu
Toby Dao is the marketing manager at professional industrial equipment Tigren. Recently, he was exploring the possibility of incorporating an AI-powered chatbot (he can't disclose which one) into its website.
The hope was that the tech would boost customer engagement and elevate the quality of customer support. Not to mention reducing costs. Then came the caveats: substantial implementation costs of the chatbot and the risk it would frustrate, not aid, the site's visitors.
In the end, Tigren passed on the integration.
Opportunities and challenges are often one and the same. So it is at the moment for marketers like Dao trying to figure out AI which, in fairness, they've been trying to do for a while.
AI is anything but a fad for marketers — it's embedded across the gamut of the discipline, from determining the ads people see on social media to sorting customer data. But generative AI is much newer. It's a subset of artificial Intelligence that creates works of its own by drawing on patterns identified in vast troves of existing, human-created content.
And it's being used ravenously.
Tools like OpenAI's ChatGPT and image generators like Dall-E are at the forefront of this shift, having been among the most widely adopted technologies.
"Every day, a new AI tool is being touted as a game-changer," said Ashlene Larson, director of public relations and social media at independent ad agency Planit. "Personally, I gain the best visibility to these tools through TikTokers, who are designers, developers and other types of marketers experimenting in real-time with every tool as they are released."
Enthralled as these marketers like this clearly are with the possibilities of AI, they're starting to think they might need a strategy for it.
Yes, the s-word is a byproduct of the high-tech hype cycle, from NFTs to the metaverse, but it's different this time. Unlike those other technologies, AI has already left a meaningful mark on the culture marketers spend so much time studying. Look at ChatGPT, for example. It's racked up more than 100 million active users only two months after it launched, making it the fastest growing app of all time, per Swiss bank UBS.
AI is now mainstream. And marketers are expected to react quickly. If they don't, there's a worry that their competitors will. But move too fast, and there's a risk of skirting over some of the tougher questions about the technology.
Using AI
An opportune time for a strategy if ever there was one.
"When looking at these new AI solutions, I'm definitely taking a more hands-on approach," said Efrat Ravid, CMO at Quantum Metric, an experience analytics platform working with major brands like Lululemon, American Airlines and Neiman Marcus. "Vetting these new solutions requires team members of all levels across various teams within the company to not only test the solution but review it and provide honest insight into whether the technology will have a positive impact on business functions."
These are the marketers who tend to be solution agnostic, according to the 12 ad execs interviewed for this article. They don't care how results are achieved, they just want to see the improvements to their bottom line. When faced with this sort of client, Dave Reeder, founding director of website design agency Madesimplemedia, has found that it pays to talk about the AI process in language marketers can understand i.e. focus less on the technology itself and more about the benefits it offers to their business.
"Clients across TIPi Group have been asking us about if they can, and how we are using the new large language model technology, such as GTP," said John Campbell, a member of the Innovation team at independent agency network, TIPi Group. "Overall, we've boiled it down to three main usage cases which can be applied to different departments and disciplines. Aiding copy creation, integration into tools and work assistance."
AI has clearly captured marketers' attention in a way that no technology has since the arrival of the iPhone in 2007. On panels, on-the-side at events like this month's Digiday Media Buying Summit and with their agencies, marketers want to discuss the latest crop of AI tools, from how they're experimenting with it personally to how it upends the very fabric of what they do.
Amy Kenigsberg is one of those marketers. She's using the generative AI ChatGPT to rewrite articles for clients at her communications agency K2 Global Communications.
Before ChatGPT, Kenigsberg did this manually. But the problem she has now is that a notable amount of content produced by the generative AI is redundant. The writing generated by ChatGPT is repetitive and simplistic, said Kenigsberg, although the basics are correct. Therefore, most of the material must be tightened and revised by her and her team. 
In that sense, ChatGPT can piece together a first draft, but it is far from a final product.
There are other benefits. Namely, that the technology has drastically reduced storage costs for K2 Global Communications, as the information is stored in one place and accessible in many others, so cloud costs are significantly reduced.
The more marketers like Kenigsberg experiment with these tools, the more they realize how they ask for a result is just as important as what they ask. It's why experimentation is so important to them. No AI tool is alike, and often it takes more trial and error and even nous to get the prompts just right to fit into their workflows.
It's a thought not lost on Chinmay Daflapurkar, a digital marketing associate at IT company Arista Systems. When making a call on whether to stick or twist with an A.I solution, the marketer has a checklist he rattles through each time.
First and foremost, he wants to know how the AI will enhance his current marketing efforts and subsequently move the needle for his employer. Questions like "is the AI tool offering a solution to an issue we are currently experiencing?" and "does the AI tool offer a new way of doing a process we currently engage in?"
Then Daflapurkar focuses on whether these rewards come with any risks. Here, he tends to take a close look at how the technology's security and compliance protocols ensure that sensitive data is secure. And if the solution is analyzing customer data, he'll try and find out if it's compliant with data protection laws like the General Data Protection Regulation. If it isn't, then it becomes a matter of how easy that will be to fix.
"To evaluate an AI solution, I typically follow a robust set of checks and balances," said Daflapurkar. "This involves researching the company behind the technology, analyzing case studies and testimonials and conducting a trial or proof of concept to test the effectiveness of the solution. I am always hands-on in the evaluation process, as I want to fully understand the technology and its capabilities before making a decision."
But for every marketer like Daflapurkar there are many others who aren't so rigorous. The attitude toward AI can be quite polarized on occasion.
"Some are very keen to adopt AI, even without fully understanding the consequences or implications," said Madesimplemedia's Reeder. "With this sort of client, the process of AI adoption is far more exposed to wasted investments and poorly implemented solutions."
Nobody really knows when generative AI will formally take over — or even how. What is clear, however, is that many of these earlier use cases will attempt to improve efficiency at the baseline level of marketing. So marketers can expect more intrigue, excitement and disappointment moving forward.
"Generative AI can take current ads, read briefs and use AI to create better advertisements and marketing materials," said Guy Cohen, chief product officer at ad tech vendor Skai. "Creative agencies will use these tools, and eventually AI will take over and replace much of the current creative process."
https://digiday.com/?p=496130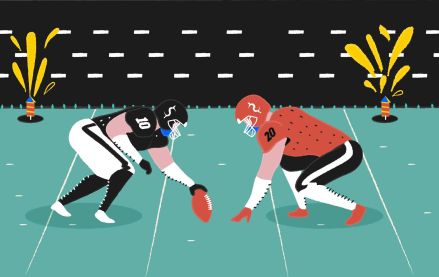 December 6, 2023 • 4 min read
In response to this challenge, the NFL's Detroit Lions have adopted a proactive strategy, introducing an extra channel for their local NFL broadcast. The objective is to broaden advertising opportunities, leverage direct-to-consumer distribution, and establish stronger connections with local fans, with the ultimate goal of increasing preseason viewership.
December 6, 2023 • 4 min read
It's been over a decade since the most recent entry in the wildly popular "Grand Theft Auto" series came out in September 2013, meaning anticipation for "GTA 6" has been building for years. Rockstar titled yesterday's trailer as "Trailer 1," making it clear that the company is poised to launch a massive marketing campaign in the lead-up to the game's 2025 release.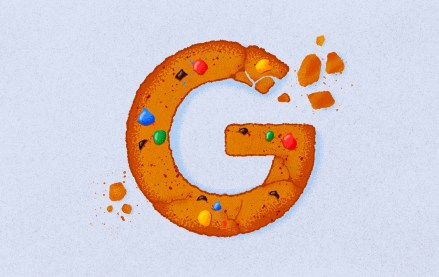 December 6, 2023 • 4 min read
A healthcare client that decided to scrap all conversion tags and cookies within weeks provides a case study for what will likely be a common experience in a year's time.