'It felt like a cash grab': Confessions of a Black PR exec on this year's pullback from Juneteenth marketing efforts
June 19, 2023 • 4 min read
This article is part of our Confessions series, in which we trade anonymity for candor to get an unvarnished look at the people, processes and problems inside the industry. More from the series →
Last year, the commercialization of Juneteenth had major brands issuing apologies and rolling back influencer marketing efforts. That might be one of the reasons why one content creator told Digiday it's seeming "quiet as a mouse" when it comes to Juneteenth efforts this year.
Marketers are also dealing with backlash to so-called "woke marketing" efforts at the moment, which likely has brands even more risk-averse. It's a difficult moment for brands, according to one Black PR executive, who spoke with Digiday for the latest edition of our Confessions series, in which we exchange anonymity for candor.
The PR professional shared why she believes Juneteenth marketing was a "test and learn" phase, why it didn't work and what this current moment may lead to for brands.
This interview has been edited and condensed for clarity.
In recent years, brands have been rolling out Juneteenth initiatives. That doesn't seem to be happening in the same way this year. Why do you think that is?
I'm seeing and feeling that — there's a lack. There are a few things going on. It was declared a federal holiday which, great that it's being recognized but then brands felt like it had to be corporatized. Then there was a backlash of the brands that were corporatizing it. They weren't necessarily doing it with the community, for the community, with the culture, for the culture. It was just like, 'Let's make party favors for Juneteenth!' or 'Let's make t-shirts!' It was all about making something [to sell] without doing their homework. It felt fake. As a Black woman, it felt really fake, hollow and like a cash grab. Over the past few years, seeing how the Black community has responded and that it's not a money-making holiday, brands have pulled back.
Can you explain a bit further?
Juneteenth was kind of a test and learn for brands over the past few years. They weren't getting the return that they wanted on top of negative feedback and commentary from the Black community — the community they were actually trying to target. [Brands are also dealing with woke marketing backlash now.] Pride, which used to be a mainstay for corporate brands to say, 'We're inclusive, we accept you, our doors are open for your money,' they're starting to pull back now because of [the backlash]. Even Pride has been scaled back dramatically. It's all so polarized and politicized.
That's true. It's a difficult moment, especially with the 'woke marketing' backlash. But did people actually want brands to market around Juneteenth?
I can't speak for the entire Black community because we are certainly not a monolith but I never asked for it. At all. I didn't need Walmart to make party supplies for Juneteenth. I've been celebrating Juneteenth for decades. I've never been sad that corporate America wasn't recognizing us. It felt like it was for us and for our community. Even the federal government recognizing June 19th as Juneteenth also feels like a farce. There's no one day.
Growing up in the Black community, especially the Black church, Juneteenth was celebrated all month. There was no real day. It was a nebulous thing that was just ours, for our culture, that we took a lot of pride in. To see it bastardized by corporate America that was like, 'Let's monetize this!' It felt hollow. Except for Black-owned brands or brands already baking in inclusive marketing to their culture and core values, it felt like a cash grab. And it's like, no one wants you [brands] here. Of course, that's just my take.
What do you think will happen going forward? Will brands just continue to back away?
I really don't know. Everything culturally is politicized and polarizing. Brands are incredibly risk-averse. Of course, when I say brands I mean the ones that didn't have [inclusivity] as part of their core values and marketing from the jump. Brands are so risk-averse. Everything is so polarizing. You say the wrong thing and you get canceled. You say or do the wrong thing and your workers are threatened and people's safety is at risk. I think we're going to swing back to brands doing nothing. Or maybe doing something internally for employees only if employees are asking for it. When it comes to cultural and inclusive marketing, I really think the way the country is swinging right now brands will stay in their lanes — and then it will swing back because everything is cyclical.
https://digiday.com/?p=507376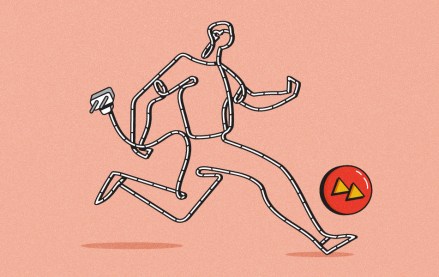 September 22, 2023 • 4 min read
Women's sports are having a moment. Brands, media companies and agencies are looking to get in on the action.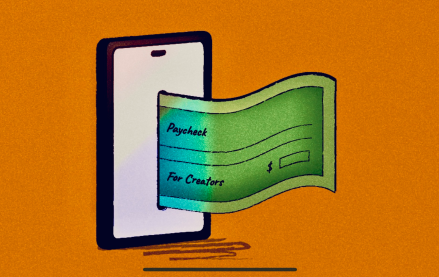 September 22, 2023 • 6 min read
The Hollywood strikes were supposed to be a game changer for many of them, but the situation hasn't quite lived up to the hype.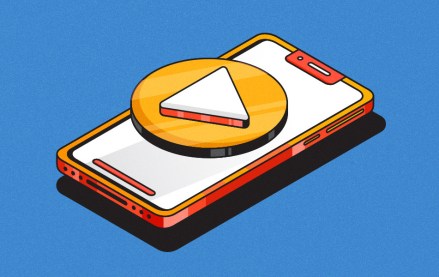 September 22, 2023 • 5 min read
Given the rise of short-form video, agencies that focus on the format, rather than specific platform expertise, will reap the rewards.