Why Black creators say brands are 'quiet as a mouse' on Black History Month and Juneteenth this year
May 23, 2023 • 6 min read
•
•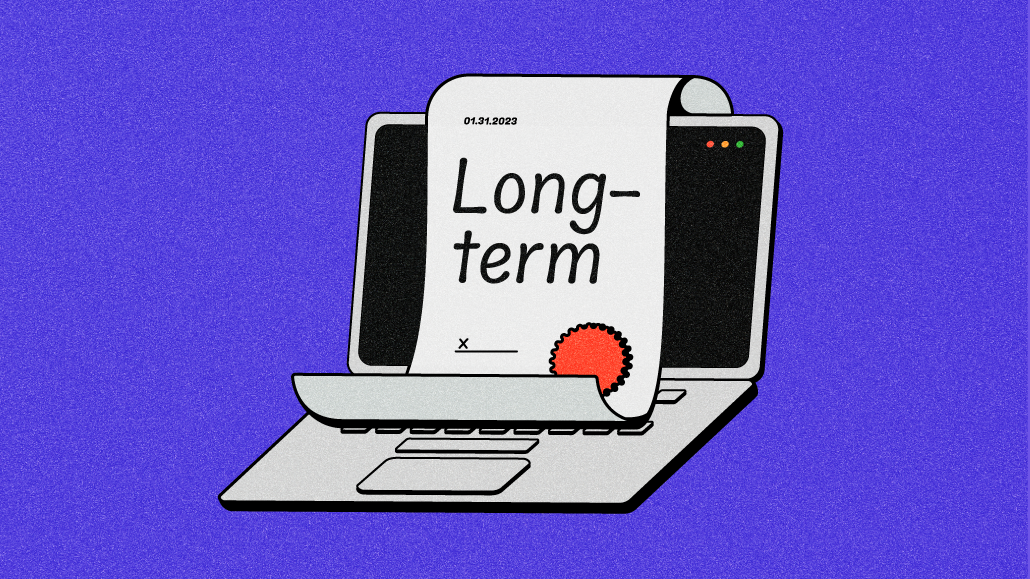 Ivy Liu
In 2021 in the shadows of the Black Lives Matter Movement, part-time content creator Amanda Wicks got a flood of brand partnership and sponsorship opportunities in her inbox. This past Black History Month, she found crickets in her email. She expects more of the same next month for Juneteenth.
Now, Wicks is questioning not only her role as a content creator, but the relationship between Black content creators and the brands that were once eager to work with her now that the movement has lost the ad industry's attention.
"I wouldn't even call it an ebb and flow [of diversity, equity and inclusion in the industry]. It was just a start, drop," she said. "That's really a true testament to the lack of actual commitment which is not a surprise to most of us."
Wicks is a part-time content creator who has been posting about art, fashion and lifestyle content to her more than 44,200 followers across Instagram, TikTok and YouTube for the last eight years. After the murder of George Floyd, there was a push for businesses to do more to support Black employees, minority-owned agencies, as well as creators. Because of the ripple effects, Wicks' business picked up. Ultimately, 2021 was Wicks' highest-grossing year and she was able to pay off a new car. That year, she'd landed deals with Whataburger, Foot Locker and Athena Club, and retained her Tommy Hilfiger partnership — which dated back to 2020. (Wicks did not provide specific figures for 2021 income nor the Tommy Hilfiger partnership.)
But as talk of diversity, equity and inclusion started to lose momentum, so did the brand opportunities for her as a Black creator, she said.
"I wasn't contacted by anybody for anything until November of 2022," Wicks said. (Last November, she was accepted into Walmart and Hoorae Media's Black and Unlimited digital development program.) "And mind you, this is coming off the heels of my most successful content creation year. 2022 came around dead silent."
Wicks is one of several Black content creators who say brand partnership and sponsorship opportunities have all but dried up after George Floyd's murder and the Black Lives Matter Movement in the summer of 2020. That year, YouTube personality and owner of Big Gold Belt Media Nagier Chambers said he had 25 Black holiday brand sponsorship opportunities. By 2021, that number shrunk to 12, and fell again to just seven last year. Meanwhile, Jahnesta Watson, or @thechefshaiheem on social media, said the four or five partnerships established back in 2021 have also dwindled. (Watson was also a participant in the Black and Unlimited program from Walmart.)
For creators of color, this all points to a faltering relationship between them and the brands that made diversity, equity and inclusion promises three years ago.
"A few years ago, when unfortunately a lot of our Black brothers and sisters were in the news for being murdered, it seems like brands were seeking Black creatives out more and more," said Nicholas Bailey, a part-time content creator who goes by @nicksaysgo across social media. For Black History Month over the last two to three years, Bailey said he was "flooded by brands for campaigns." In 2021 and 2022, Bailey said he averaged about four to five Black History Month and Juneteenth campaigns. But this year, the brands were, as he puts it, "quiet as a mouse."
"It's not as 'cool' to focus on it anymore from a brand side, or even in the eyes of society in general," he said in an email. "We're no longer the hot topic and the flavor of the month."
And it's not just Black holidays, he said. Brand outreach in general has slowed for Bailey, who added he used to maintain a steady cadence of brand sponsorship and partnership opportunities from skincare and footwear brands looking to work with creators from historically marginalized communities.
Creator growth — for some
The creator economy has been bursting at the seams as of late, seeing exponential growth thanks to the pandemic. (Read more on how the pandemic fast tracked the creator economy here.) In fact, according to Digiday+ research, in the first quarter of 2022, 69% of agency professionals told Digiday that their clients spent at least a very small portion of their marketing budgets on influencers. That figure increased to 79% by Q3 of 2022.
But from all directions, it has been an uphill battle for Black content creators and those from other marginalized communities to claim a space in the $15.2 billion U.S. economy. For years, the lack of diversity in brands' influencer campaigns has been under scrutiny. Recently, creators of color critiqued the Black creator programs rolled out by social media platforms following Floyd's murder, citing lingering issues from two years ago.
For opportunities that do come about, creators of color say they're not offered as much as their counterparts, financially. And the numbers prove it. Last year, public relations agency MSL U.S., in partnership with The Influencer League, reported that the racial pay gap between white and BIPOC influencers was 29%. When looking specifically at the gap between white and Black influencers, that figure widens to 35%.
Just earlier this month, Tarte Cosmetics announced that it was in the process of "reviewing" its creator programs to make changes to diversity and inclusion after the beauty brand faced backlash from TikTok creators regarding an influencer trip. (Read more about that here.)
"The thing that separates a lot of the opportunity that Black content creators have and a lot of the opportunity that non-color content creators have is not the talent. It's the resources," said Watson. "We have the talent, but we don't get the resources put behind us."
From an agency perspective, there's no doubt that DE&I commitments have somewhat flatlined, said Whitney Headen, CEO of 19th & Park, a creative agency that offers influencer services. However, the question is how much of that flatlining is due to fizzled-out DE&I commitments versus massive layoffs and economic uncertainty or the industry's unpreparedness to handle what true diversity, equity and inclusion looks like.
"It's so much more than just finding a Black face in a crowd," Headen said. "Because there was such an immediate influx of this coming in, people just scrambled to stay and do whatever. So now we go to 2023 and there's no real tracker of how have you delivered on this."
Despite promises made three years ago, media companies are mostly still hiring white people. Meanwhile, media agencies are still developing initiatives to quantify progress in diversity. 
Today, Wicks said she's feeling disenfranchised with the experience of being a content creator, doing what she calls mental gymnastics to either stand firm on her rates to be paid as much as her counterparts or take whatever opportunities come her way, ensuring work beyond Black History Month and Juneteenth. 
"It just is deeper than just ticking off some diversity and inclusion boxes," Wicks said. "Literally, people are starving [and financially suffering] because you're not as committed as you should be. And the lesson has not been learned."
Julian Cannon contributed to this report.
https://digiday.com/?p=504752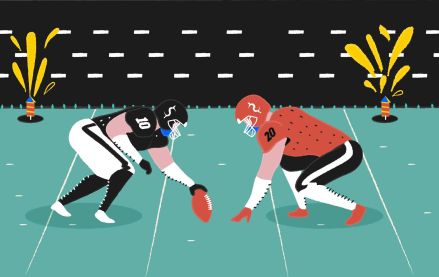 December 6, 2023 • 4 min read
In response to this challenge, the NFL's Detroit Lions have adopted a proactive strategy, introducing an extra channel for their local NFL broadcast. The objective is to broaden advertising opportunities, leverage direct-to-consumer distribution, and establish stronger connections with local fans, with the ultimate goal of increasing preseason viewership.
December 6, 2023 • 4 min read
It's been over a decade since the most recent entry in the wildly popular "Grand Theft Auto" series came out in September 2013, meaning anticipation for "GTA 6" has been building for years. Rockstar titled yesterday's trailer as "Trailer 1," making it clear that the company is poised to launch a massive marketing campaign in the lead-up to the game's 2025 release.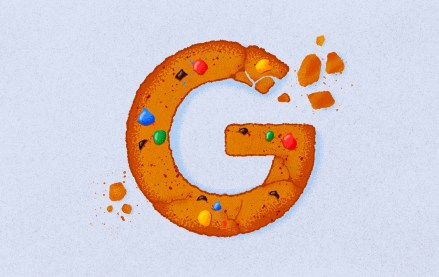 December 6, 2023 • 4 min read
A healthcare client that decided to scrap all conversion tags and cookies within weeks provides a case study for what will likely be a common experience in a year's time.