Instagram runs problematic ads but avoids scrutiny
May 31, 2018 • 4 min read
•
•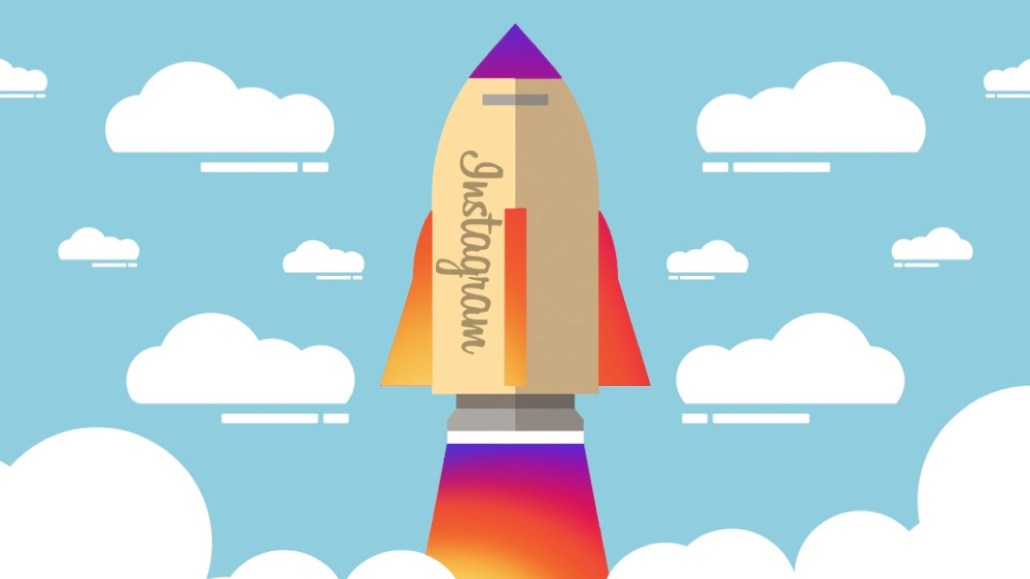 Teens may curate their Instagram accounts, but there appears to be no stopping the bad advertisements on the platform. David Teicher, chief content officer of Brand Innovators, tweeted an Instagram ad he saw that included the R-word on May 30.
https://twitter.com/Aerocles/status/1001782224608481281
The ad was for "Hustle Castle," a video game that uses the offensive word to describe players on the first level.
The studio behind the game, My.com, told Digiday after the publication of this article that the ads have been removed.
"This was not intentional by our Moscow based User Acquisition team. This was a poor judgment call without the proper knowledge of the language and disconnected from the local market. We apologize for the offense and will take steps to improve our advertisement choices for our entertainment applications," said My.com's head of public relations Maikel van Dijk.
Beyond "Hustle Castle," people have also called out Instagram for ads that promote white nationalism and other racist products. Even Instagram itself has created a problematic ad. Instagram used a Guardian reporter's post about her rape threat to promote the photo-sharing platform on Facebook. Of course, you could blame that on the algorithm.
The "Hustle Castle" ad "violates our grammar and profanity policy and has been disabled," an Instagram spokesperson said. "Ads on Facebook and Instagram must, at the very base level, comply with our Community Standards. Our Ads Policies build on that benchmark, and are stricter."
Instagram is contributing to the spread of these offensive ads. Yet the platform continues to operate without much scrutiny or criticism. Even amid the crisis facing its parent company Facebook, Instagram remains beloved among users and marketers. Instagram is expected to grow nearly 11 percent to $8.06 billion in ad revenue in 2018, which is about 16.5 percent of Facebook's total revenue, according to eMarketer.
"If Instagram were a TV show, it would've been canceled," said an ad industry executive. "If Instagram were a person, there'd be an angry Twitter mob. But it's Instagram, so it gets a pass."
Problematic ads on Instagram, or elsewhere on the internet, are far from a new issue. Programmatic advertising and self-serve platforms are part of the problem. There's also human error. It was a Snap Inc. employee who approved a Snap ad that asked, "Would you rather: Slap Rihanna or punch Chris Brown?" While high-profile celebrities like Chrissy Teigen abandoned the platform in the aftermath, advertisers, for the most part, have continued to buy on Snapchat. Same goes for Instagram.
Of course, Instagram users and advertisers have other things to worry about, like fake Instagram influencers and the abundance of bots, and advertisers have not made cries to stop spending there like they have on YouTube for brand-safety concerns and on Facebook regarding its return on investment.
The company behind "Hustle Castle" also created a Facebook ad that included the R-word, The Telegraph's James Cook noted on Twitter.
Genuinely wonder if they used that term on purpose to increase Facebook interactions on the sponsored post pic.twitter.com/2uR17PMNBT

— James Cook (@JamesLiamCook) May 29, 2018
Replying to Cook, Zachary Jarvis of marketing agency Magnate guessed that it would have been "auto-approved."
"This will get manually flagged and disapproved – would have been auto-approved in the first instance. (But yeah – definitely designed for reaction)," Jarvis tweeted.
Regardless of the game studio's intent, Facebook's advertising policies, which also apply to Instagram, prohibit the use of profanity.
Instagram offers a reporting feature to help police its platform. In just two taps, a user can express their concern about the nature of an ad. The first reason is, "I find it offensive." There are no other options to clarify or add context once users select that response.
Facebook's team of moderators receive those reports. In the wake of Russian interference in the 2016 U.S. election via Facebook's platforms, Facebook CEO Mark Zuckerberg declared that his company would hire more people for security and content moderation, and the staff would total 20,000 by the end of the year. According to an Instagram spokesperson, the company is adding more than 1,000 people specifically to the global ads review team. Facebook also has been investing more in machine learning and other technological solutions to help flag and take down ads.
If it's true that Facebook is prepping Instagram to be the "next Facebook," as The New York Times' Farhad Manjoo writes, Instagram could face more scrutiny.
"There's a perception that Facebook has been burning in ashes, but that Instagram is untouchable," Eric Schiffer, CEO of ReputationManagementConsultants.com and DigitalMarketing.com, told Digiday last month. "All it requires is one high-profile incident."
https://digiday.com/?p=289659
September 28, 2023 • 4 min read
•
•
Some content creators are using generative AI tools to spark new levels of creativity and innovation and are sharing their experiences online in how they're using these tools to streamline their workflows and boost productivity.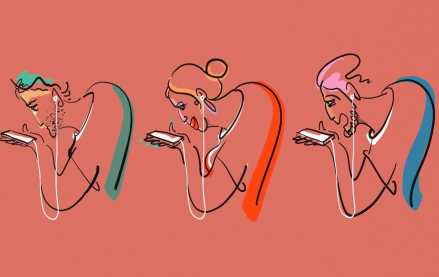 September 28, 2023 • 6 min read
•
•
In this edition of the weekly Digiday+ Research Briefing, we share focal points from Digiday's recently released reports on marketers' evolving social media tactics, including how they're using Facebook less and diving into YouTube Shorts more.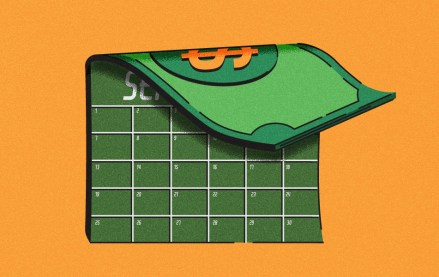 September 28, 2023 • 4 min read
•
•
In 2023, some brands' executive boardrooms are still insulated from the chill of crypto winter, for better or worse. But the rising pressure of crypto skepticism has made it more urgent than ever for companies to figure out how to use blockchain technology to support their core offerings and customer base rather than simply dropping branded NFTs and hoping for the best.